Charleston Magnolia Plantation is one of the most popular attractions in Charleston, primarily praised for its historic house museum and stunning gardens.
Rev. John Grimké Drayton sowed the first seed on the plantation in the 1840s for his beloved wife to increase the aesthetic appeal of their property.
In fact, back then, he didn't know that the public would so much admire this plantation.
But under these lush green gardens lies the deep-rooted history of slavery, and you can dig into the darker side only when you come here.
It is the only plantation on the Ashley River that managed to survive the atrocities of both the American Revolution and the Civil War.
This article covers everything you must know before booking tickets for Charleston Magnolia Plantation.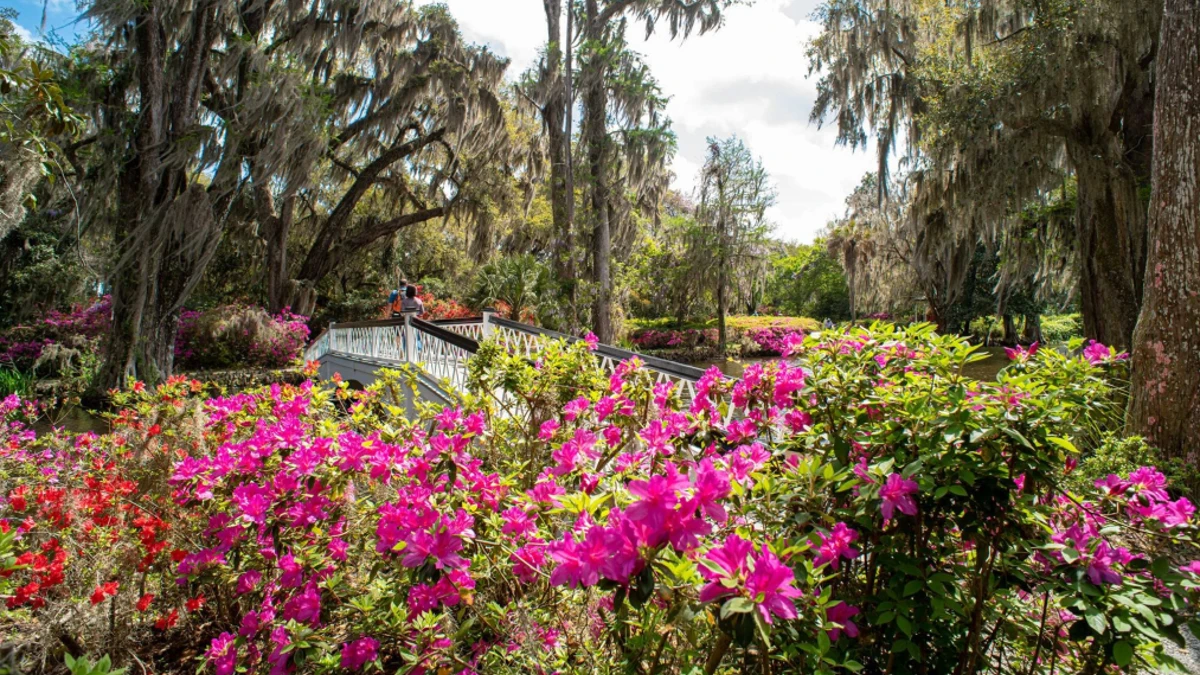 What to expect
Explore Magnolia Plantation Charleston, touring its garden, grounds, and house, and learn about its origin, history, and the story of survival.
The tour is a combination of self-guided, guided as well as a tram tour.
The tram tour takes you through the wetlands, forests, marshes, and swamps, allowing you to catch surprising sights of birds and animals like alligators, herons, turtles, etc.
Throughout the ride, the driver or guide will narrate interesting stories about the natural landscape of the plantation, including the history of rice cultivation and phosphate mining at Magnolia.
Take a relaxing stroll in the boundless beauty of the historic garden presenting a stunning scenic view to soothe eyes, mind, and body!
The enchanting colors and fragrances of flowers, the earthy smell of the soil, and the rustling leaves will make your heart happy.
Walk through the Magnolia House (the third house and the previous two were destroyed during the war), which once was the home of the creator of the plantation and enslaved families.
See the four slave cabins, kitchen, smokehouse, and blacksmith shop of the house to know the significance and usage of the house.
---
---
Where to book tickets
You can buy Charleston Magnolia Plantation tickets online or at the attraction.
However, we strongly suggest you purchase tickets online.
Online ticket prices tend to be cheaper than tickets at the venue.
When you buy online, you can avoid the long queues at the attraction's ticket counters.
Because some attractions sell a limited number of tickets, booking early helps avoid last-minute disappointment.
How do online tickets work
Go to the Charleston Magnolia Plantation ticket booking page, select the number of tickets, and date you wish to visit and book your tickets right away!
Upon completing the payment, you will receive a confirmation email.
You don't need to take any printouts. On the day of your visit, show the ticket on your smartphone at the entrance gate, and walk in!
Remember to bring your official IDs.
Charleston Magnolia Plantation ticket prices
The tickets for Charleston Magnolia Plantation are priced at US$69 for all adults aged 12 years and above.
Children's tickets for those in the age group of four to 11 years cost US$42.
Discount tickets
Charleston Magnolia Plantation offers reduced tickets for children and military personnel.
Infants under three years of age get 100% off on admission. They can enjoy free entry.
Magnolia Plantation Admission & Tour Tickets with Transportation from Charleston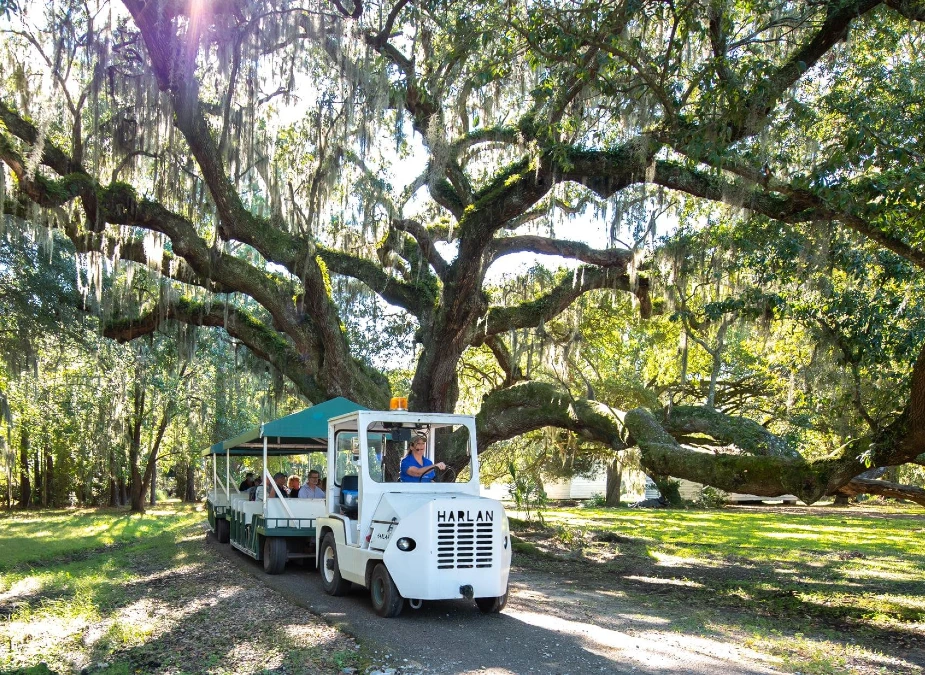 With this ticket, you get to experience different sides and corners of the Charleston Magnolia Plantation.
Get admission to the main plantation, a 45-minute narrated Nature Tram Ride through the Audubon Swamp Gardens, a 30-minute tour of Magnolia Plantation Historic Home, and a guided walk through the Romantic Garden.
You get round-trip transportation from Charleston in air-conditioned vehicles.
The professional guides will share a lot of facts and information to enhance your knowledge.
Ticket Prices
Adult Ticket (12+ years): US$69
Child Ticket (4 to 11 years): US$42
Infant Ticket (up to 3 years): Free
Charleston: Magnolia Plantation & Historic City Tour Tickets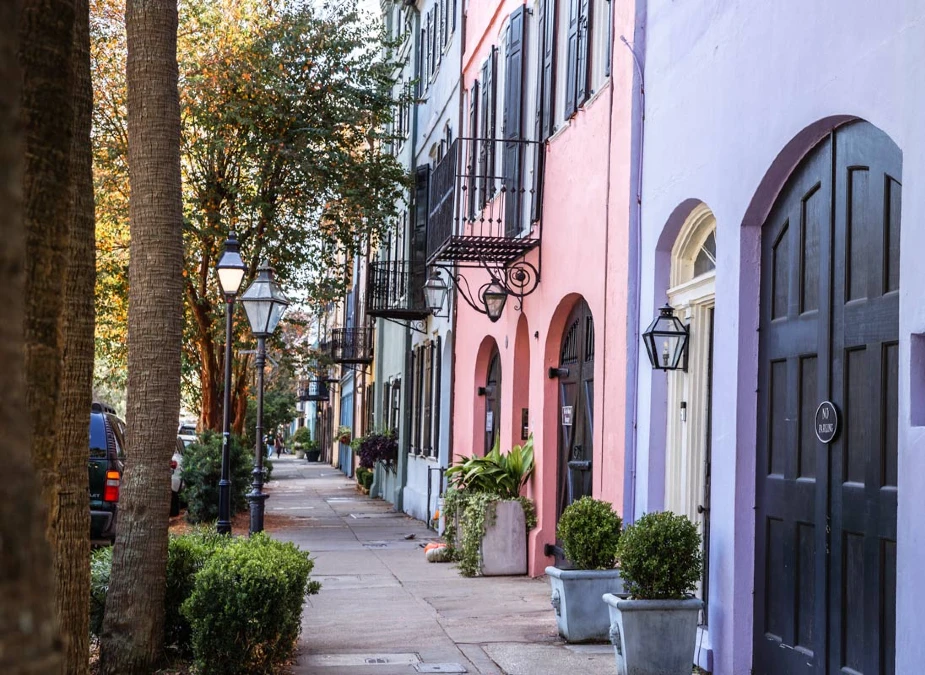 Embark on a historical tour in Charleston, discovering the gems of the city, including Magnolia Plantation.
Board an air-conditioned vehicle that drops you off first at the Charleston Magnolia Plantation, where you will meet your professional guide, who will take you to every corner of the garden.
With your tour guide, walk through America's last large-scale Romantic Garden and then jump into the tram for a 45-minute ride through the Audobon swamp gardens.
After this, take a 30-minute tour of Magnolia Plantation Home exploring every nook and cranny of the building.
Once you're done with the plantation exploration, you'll board the vehicle again and head to the Holy City.
On the 1.5-hour Holy City tour, you'll be introduced to 100 of Charleston's most iconic sights, like Charleston's historic homes, The Battery Sea Wall, the Four Corners of Law, and Rainbow Row.
Walk past bustling old markets, popular historic churches, etc., and discover neighborhoods blooming throughout the city.
Ticket Prices
Adult Ticket (12+ years): US$83
Child Ticket (4 to 11 years): US$50
Infant Ticket (up to 3 years): Free
Save up to 40% on retail ticket prices with this exclusive Charleston Pass that guarantees 100% full admission to 40+ attractions and historic sites. Use the mobile pass to make reservations, access maps, and find detailed information.
---
---
How to reach
Charleston Magnolia Plantation is situated at 3550 Ashley River Road, west of Ashley in Charleston County, South Carolina, on the Ashley River.
Address: Charleston, SC 29414, United States. Get Directions
There are only two ways to get to Magnolia Plantation, and both involve a drive along the long scenic Ashley River Road.
There are a few bus stops on the other side of the Ashley River, and even if you plan to come here by public transport, you will have to rent a cab.
We highly recommend you book a ticket for Magnolia Plantation Charleston that includes to and fro transportation from Charleston to keep all the hassles of traveling at bay.
Timings
The Charleston Magnolia Plantation is open all days of the week from 9 am to 5 pm.
The last admission is at 4 pm, and it is also the time when the last ticket is sold.
Best time to visit
The best time to visit Magnolia Plantation is as soon as it opens at 9 am.
The garden is open year-round, and you can plan a visit any time of the year based on your convenience.
Upon early arrival, you can explore the gardens conveniently without encountering a large crowd at the entrance.
Consider visiting in the spring season when the garden blooms with beautiful flowers.
The garden hosts a number of events for visitors generating awareness about nature and wildlife in several aspects.
We definitely don't want you to miss out on these events and suggest you keep an eye on the official website to know more about such events.
How long does the tour take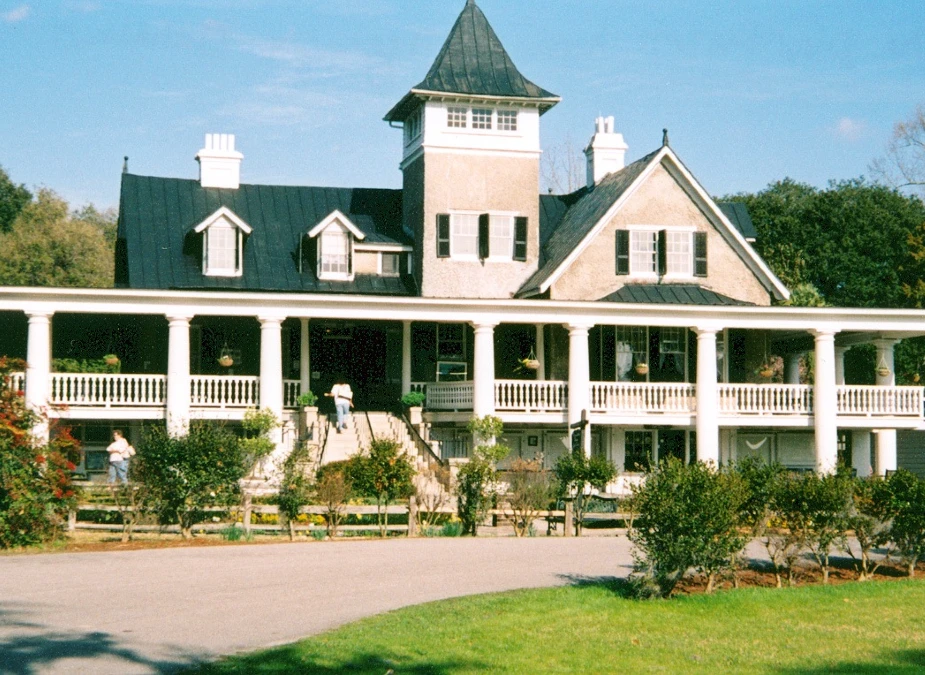 The duration of the Magnolia Plantation tour depends on the tour or ticket option you select.
The garden tour alone can be finished within 2 hours.
If you select the Garden and Swamp Walk or Garden and House tour option, it will take 2 to 3 hours.
But visitors generally prefer the ticket that offers them Nature Tram Ride, Home Tour, and Garden Walk, including transportation together. This experience takes 4 to 5 hours and is worth spending money on.
FAQs about Magnolia Plantation in Charleston
Here are some questions people generally ask before visiting Magnolia Plantation in Charleston.
Where can I eat at Charleston Magnolia Plantation?
The plantation has a beautiful Peacock Café that opens at 11 am daily, serving a variety of sandwiches, salads, snacks, and beverages.
Can I bring food from home to Charleston Magnolia Plantation?
Yes! Visitors are allowed to bring home-cooked food and non-alcoholic beverages. There are many picnic tables onsite to sit and enjoy food and drinks. 
Is photography allowed at Charleston Magnolia Plantation?
Personal photography is allowed only on the grounds and in the gardens. Inside the Plantation House, photography is not permitted.
Is Charleston Magnolia Plantation wheelchair or stroller accessible?
The self-guided Garden Tour, Wildlife Center, Gift Shop, Peacock Café, Nature Boat Tour, and Nature Train guided tours are accessible. 

However, walkers, wheelchairs, and motorized scooters may face difficulty moving on unpaved paths around the property.
Is there a parking facility available onsite at Charleston Magnolia Plantation?
Yes! Guests can take advantage of free car parking. 
Is there any luggage storage facility available in Charleston Magnolia Plantation?
Yes! You can store luggage. Contact the staff at the plantation for more information. 
Popular attractions in Charleston