San Antonio may not be the first city that comes to mind for a Valentine's Day celebration, but it is still an appealing destination for young couples.
If you are in love, you can always find a lot of things to do together.
If you adore your sweetheart (and we don't doubt it!), you can spoil them with all the romantic surprises San Antonio has to offer.
Plan ahead of time, for many lovers will be flocking to San Antonio to celebrate the most romantic day of the year – 14 February 2024.
Check out our pick for the most romantic Valentine's Day itinerary in San Antonio.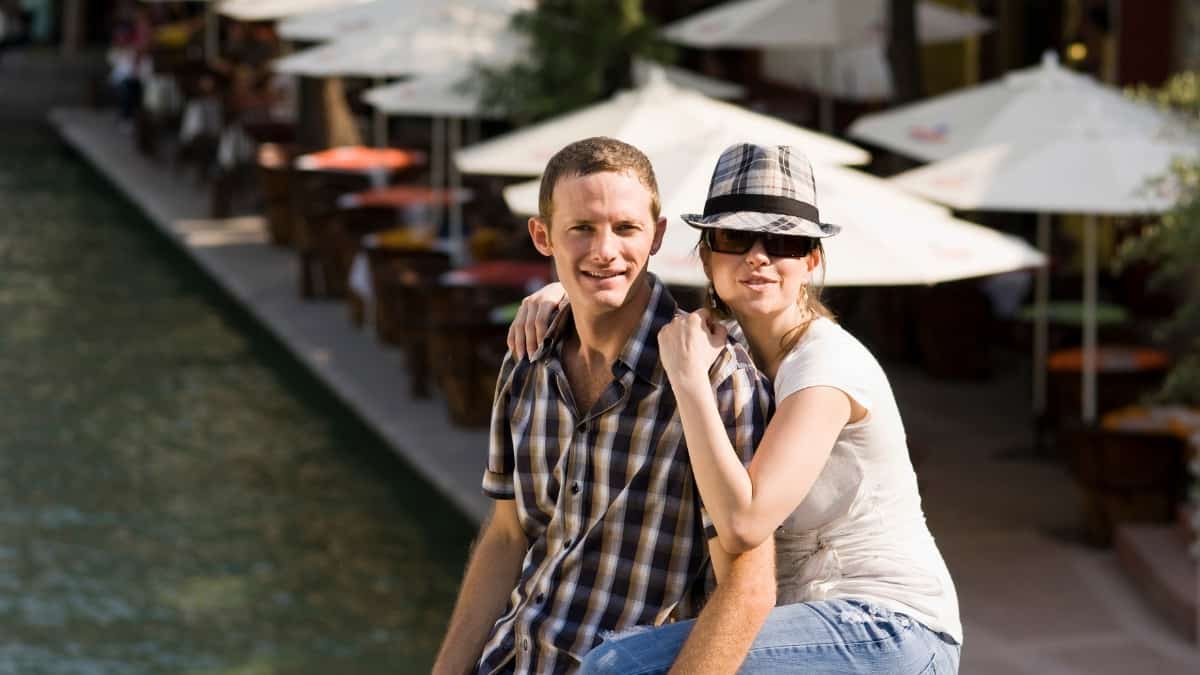 Things to do on Valentine's Day in San Antonio
Here are our recommended twelve romantic things to do during your Valentine's Day week in San Antonio
You only need to bring your partner along.
Take the Scenic Night Tour
If you and your spouse love nighttime romance amongst the glittering lights, you must try out this night trip.
Enjoy views of the city skyline illuminated at night from the Tower of the Americas, a tranquil River Walk cruise, and a narrated drive through San Antonio's nightlife.
Take a beautiful moonlight riverboat with your partner, passing by several areas of interest, including the historic Old Mill Crossing and La Villita, the city's original neighborhood.
Discover San Antonio's burgeoning nightlife on Valentine's day 2024.
---
---
Enjoy the River Boat Cruise with your lover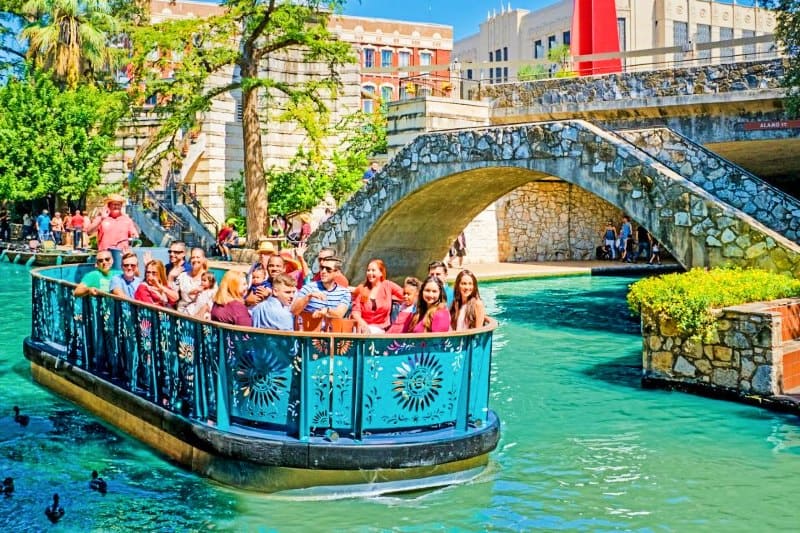 Taking a River Boat Cruise is one of the most romantic things to do on Valentine's Day 2024 in San Antonio.
Learn about the city's rich history and culture while admiring the sights on this leisurely forty-minute boat tour.
Depending on how long you want to stretch your Valentine's Day week, you can choose from two to three-day passes from the city's hop-on, hop-off bus cruiser.
This tour is an ideal way to spend time with your loved one because of the flexibility – you decide when you board and when to get off at the sights and attractions that most interest you.
---
---
Try the Texas Hill Country and LBJ Ranch Tour
Most people spend time admiring Texas Hill country; if you are one of them, this Valentine's Day is the perfect time to try and get closer to the Hill Country.
Travel to the Texas Hill Country from San Antonio or Austin, passing past wineries, lavender farms, and peach and pecan plantations.
Visit the famed LBJ Ranch, sometimes known as the "Texas White House," and be sure to see the hangar and the various exhibitions.
Spend your day in Fredericksburg, Texas, tasting Texas wine, shopping the square, and dining at your leisure with your sweetheart.
---
---
Go around San Antonio together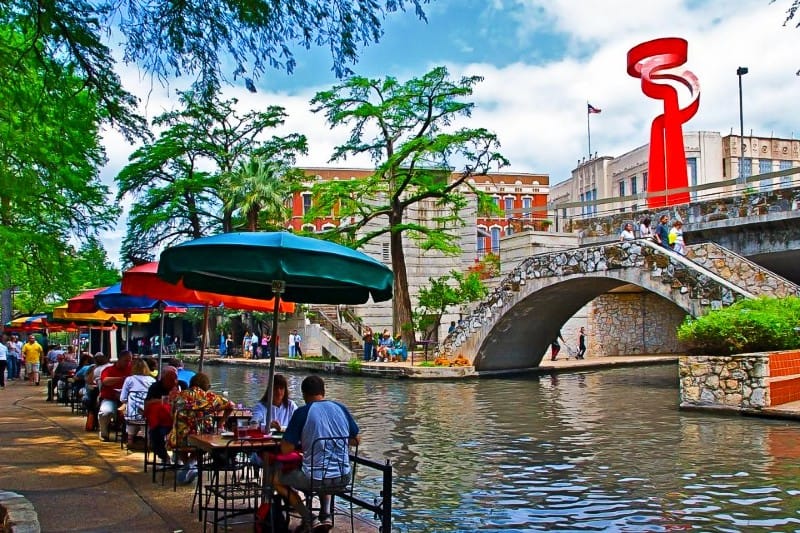 Take a stroll around San Antonio with your sweetheart for sightseeing, shopping, dining, etc.
Roaming the city is an ideal Valentine's Day activity for young couples.
There are four different ways to explore the city –
On 14 February 2024, get on a sightseeing van and visit all Museum district highlights, including Rivercenter Mall, St. Paul Square, the Alamo Dome and, a UNESCO World Heritage Site.
Explore San Antonio's bustling metropolis with your partner while admiring the River Walk, which is lined with restaurants, patios, galleries, and boutiques, as well as HemisFair Park. If you want some local interaction, you can participate in the exciting events.
Discover distinct attractions and points of interest in San Antonio's Downtown Reach, and shop at El Mercado, America's largest Mexican market.
Explore the Museum Reach and stroll around the koi ponds, stone archways, and tea house at the Japanese Tea Garden.
---
---
Marvel at the exhibits in Museum of Art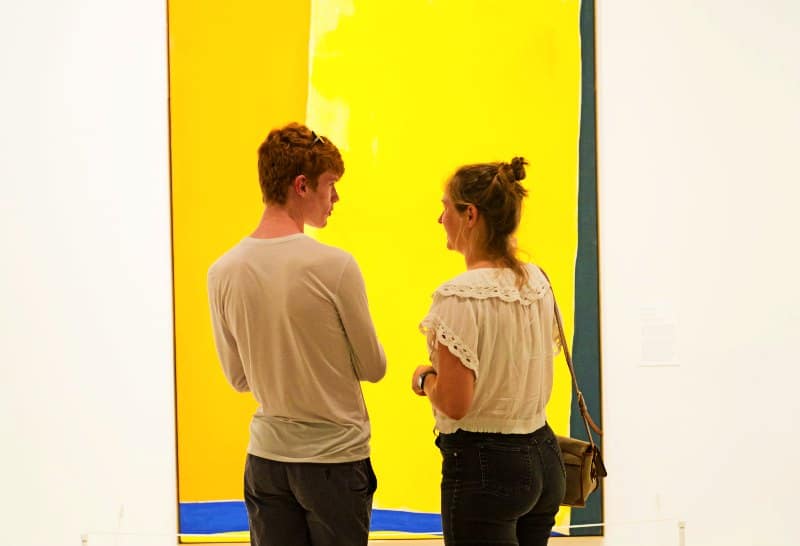 The San Antonio Museum of Art takes you through five thousand years of art and history.
It may not be the traditional way to celebrate your Valentine's Day in San Antonio, but if you and your partner love spending time in museums, why not?
---
---
Get drunk as a couple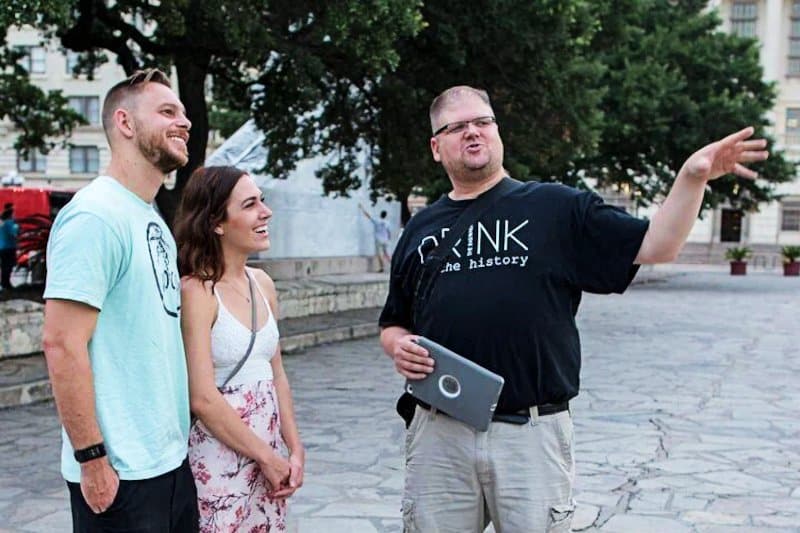 People in love prefer to get drunk together.
This Valentine's day, you can select from two different ways to sightsee and get drunk at the same time.
San Antonio Drunk History Tour
In the historic Menger Hotel bar, take a tour of the oldest hotel west of the Mississippi with a drink in your hand and get drunk as a couple.
Taste of Fredericksburg Wine Tour
You and your sweetheart will travel through the Texas Hill Country in this romantic excursion.
You get to spend time in the lovely town of Fredericksburg after two wine tastings at neighboring wineries.
---
---
Have fun on a Segway Tour of San Antonio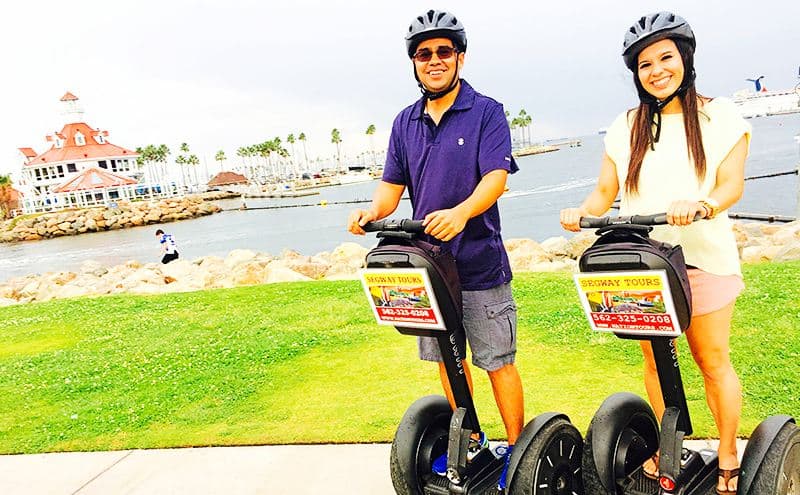 A one-and-a-half-hour Segway tour of San Antonio takes you and your better half to the historic parts of the city.
Have fun and capture some fantastic photos with your spouse while riding your Segway past attractions, including The Alamo, Tower of the Americas, HemisFair Park, the Alamodome, and San Fernando Cathedral on Valentine's Day 2024.
Along the journey, you'll learn some amusing facts and a bit of Texas history.
This tour is an ideal way to spend time with your loved one.
---
---
Fly together at San Antonio's iFLY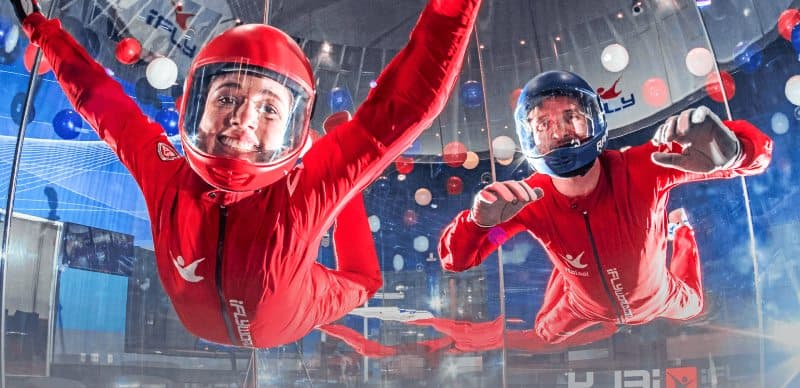 They say indulging in an adventure together with your partner deepens the bond.
That's why on 14 February 2024, we suggest you take your partner along for a skydiving experience at iFLY San Antonio,
The skydiving simulator defies gravity with talent, style, and boldness, and you will experience the thrill and adrenaline of skydiving.
Freefall in safety and enjoy the thrill of skydiving with your sweetheart.
The romantic indulgence is sure you bring both of you even closer, so don't miss it!
---
---
Check out wildlife hand-in-hand
If both of you love wildlife, you can dedicate this 14 February to the creatures in San Antonio.
At San Antonio Aquarium, you can see everything the deep blue water has to offer!. There are interactive aviaries, touch pools, and so much more to see and do.
SeaWorld San Antonio blends gravity-defying 'coasters, hands-on experiences, and dazzling displays in this Valentine's day excursion.
Watch the world-famous orca shows and interact with friendly dolphins, stingrays, and more!
In San Antonio, Zoo houses view extraordinary collections of over 3,000 animals from all over the world.
---
---
Discover the child in your partner at Legoland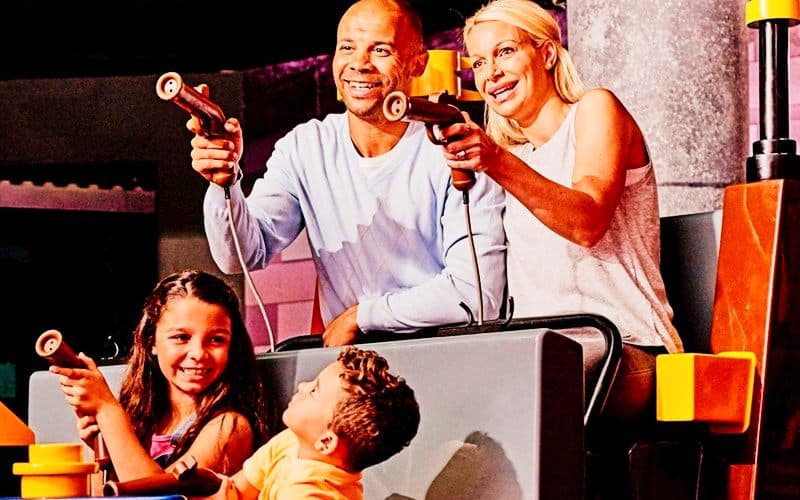 The LEGOLAND Discovery Centre San Antonio is a LEGO® brick-based indoor adventure park in San Antonio, and you will enjoy riding thrilling rides with your sweetheart.
During your visit, you will witness a miniature San Antonio built from over a million LEGO® bricks.
Tourists and couples who wish to visit both Legoland and Sea Life can save money by opting for the Legoland + Sea Life combo.
At SEA LIFE San Antonio, you will enjoy face-to-face encounters with sharks and rescued sea turtles, a sticky anemone, and over 20 unique aquatic exhibits.
---
---
Explore The Alamo together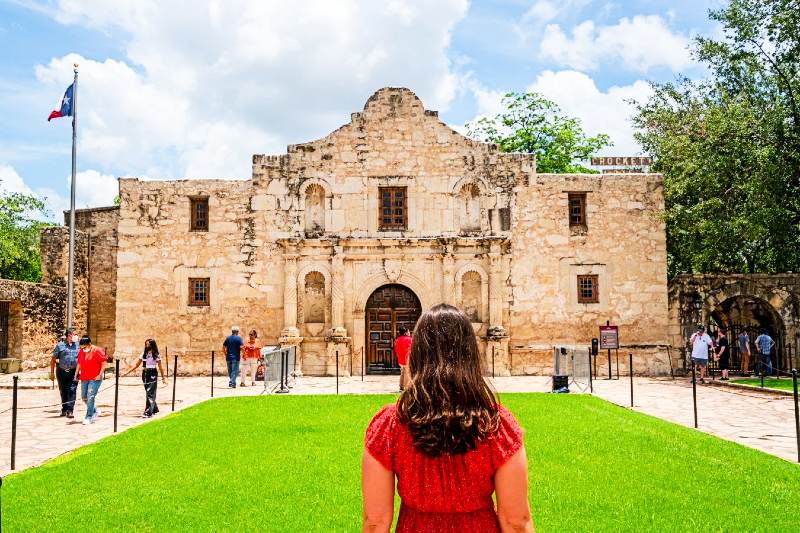 If you and your spouse are history buffs, you can try out The Alamo on Lover's Day.
At the Alamo, you will learn about 300 years of history in an awe-inspiring tale that is more fascinating than you think.
The Alamo has a rich history and a heritage to inspire, having existed under five flags of separate nations and served as a garrison for five different armies.
This tour is a fantastic experience and one of the best things to do with your Valentine in San Antonio.
---
---
Learn during UNESCO World Heritage Missions Tour
If you and your boyfriend or girlfriend want to spend Valentine's Day 2024 doing something unique, the Missions tour is the way to go.
Explore Missions San José, Concepción, San Francisco de Espada, and San Juan, San Antonio's oldest and most picturesque places with your sweetheart.
Enjoy mission silhouettes influenced by Spanish and Moorish architecture.
Admire the Rose Window, one of North America's most remarkable specimens of baroque architecture.