Boston is best known for its baked beans, Boston Red Sox, Fenway Park, The Boston Marathon, and universities – not the kind of things that attract lovers in droves.
However, when one digs a little deeper below the surface, one realizes that Boston is the best city in America for young couples.
Young and old couples, visitors, and locals alike love spending their Valentine's Day in the capital of Massachusetts state.
If you adore your sweetheart (and we don't doubt it!), you will want to spoil them with all the romantic surprises Boston has to offer.
Plan ahead of time, for many lovers will be flocking to Boston to celebrate the most romantic day of the year – 14 February 2023.
Check out our pick for the most romantic Valentine's Day itinerary in the city.
Things to do on Valentine's Day in Boston
Here are our recommended 15 romantic things to do during your Valentine's Day week in Boston.
You only need to bring your boyfriend or girlfriend along.
Explore Martha's Vineyard
The 12-hour Martha's Vineyard day trip is an award-winning romantic outing for couples in love.
You board an air-conditioned Mini Coach from Boston to Cape Cod, from where you get on a cruise to Martha's Vineyard.
Once you reach, you spend hours exploring at your leisure, or you can upgrade to the narrated Island Tour, which includes stops at Edgartown and Gay Head Cliffs.
---
---
Get romantic on a Dinner Cruise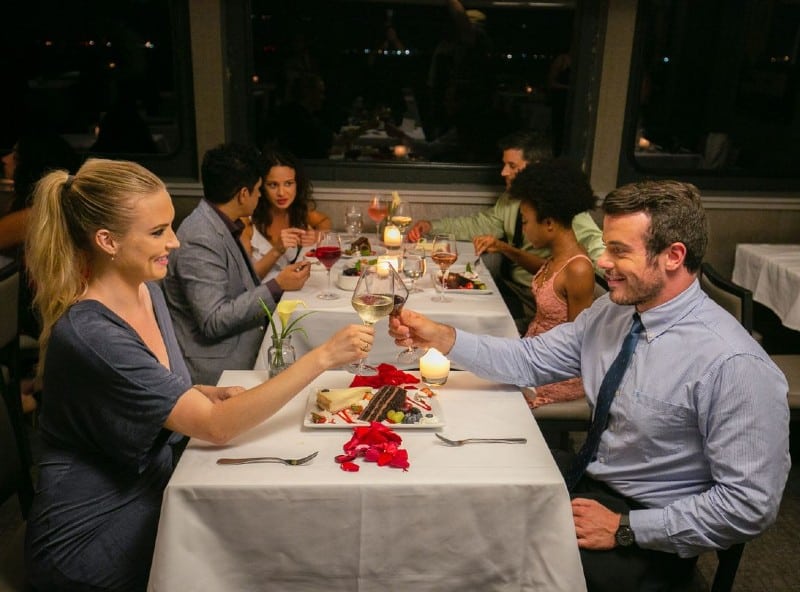 This Boston Harbor cruise includes an all-you-can-eat buffet, live entertainment, and dancing.
Watch the sunset, then take a stroll beneath the stars to take in the beauty of the illuminated Boston skyline at night, or head to the ship's dance floor for music and fun.
This Valentine's Day, bring that special someone for an evening to remember.
If you prefer a slightly longer experience, opt for the Boston Odyssey Dinner Cruise.
If you have some other romantic activity planned for the evening of 14 February, check out the Boston Lunch Cruise.
---
---
Enjoy a Boston sunset cruise
A sunset cruise allows you to enjoy the beautiful Boston architecture and landmarks from the best vantage point.
Even as you glide over the waters, you will watch the sun slowly go down, painting the sky in a multitude of colors.
You can have snacks and beverages from the onboard bar while taking in the spectacular views.
If you and your partner love to laze around, this is an ideal way to spend Valentine's Day together.
---
---
Go in search of Boston's best food
Elders have said, "The way to his heart is through his stomach," and the same can be said for the way to her heart as well.
That is why one of the best ways to celebrate Valentine's Day 2023 in Boston is to go on a food tour.
On these tours, a local food expert helps you experience the food and culture of the city.
If you and your lover are foodies, we recommend you opt for one of the numerous tours.
---
---
Get adrenaline-rush on a speedboat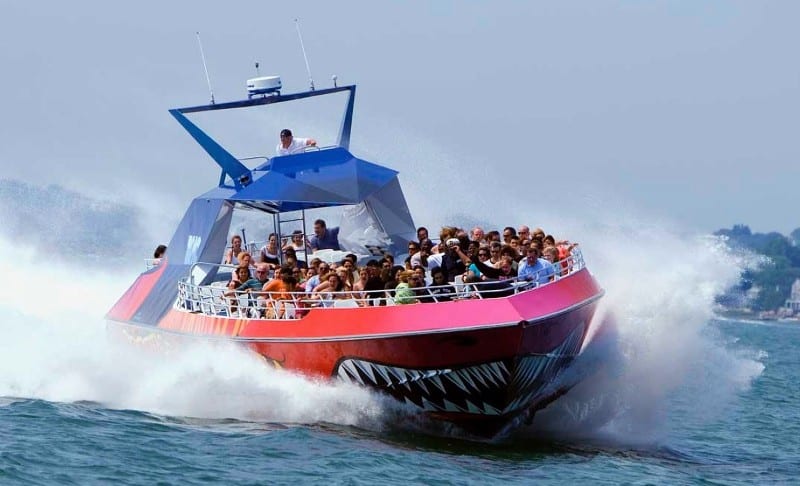 We recommend the Boston's Speedboat tour if you want to add a dose of adrenalin to your Valentine's Day 2023 celebration.
Zoom around the waters of Boston on Codzilla, a boat that has been described as a "water coaster."
After all, it provides speed, splashes, and spins while traveling at 65 km (40 miles) per hour.
This wet and wild ride features lots of loud music and an adventure that's fun for young couples.
---
---
Try out the land and water tour
Duck boats are renovated World War II amphibious vehicles, which offer an 80 minutes comprehensive tour of Boston.
First, you see attractions such as Boston Common, Quincy Market, the Celtics' home turf at TD Garden, etc., and then get into the Charles River for a view of the city by boat.
The Duck boat tour is an ideal way to get cozy with your boyfriend or girlfriend even as you learn about the fascinating city of Boston.
---
---
Go around on the Boston Trolley tour
The Boston Trolley tour is an excellent way to explore the city.
You can board these Trolleys, get down at any attraction on the loop, and get back on the Trolley once you are done exploring.
Couples who want to stretch their romantic celebration can opt for the Platinum ticket, which gets you two days of unlimited trolley boarding.
If you want the experience to be a bit more elaborate, check out this tour which includes a 90 minutes harbor cruise.
---
---
See some whales together
This guided whale-watching cruise around the Stellwagen Bank National Marine Sanctuary showcases the best of New England's marine wildlife.
You will board a fast catamaran which will whisk you to and from the whales in the shortest possible time.
With the assistance of a naturalist guide, you will get to see humpback and fin whales, as well as Atlantic white-sided dolphins.
If you and your partner love wildlife, this is a great way to spend Valentine's Day together.
---
---
Get frightened on a night tour of Boston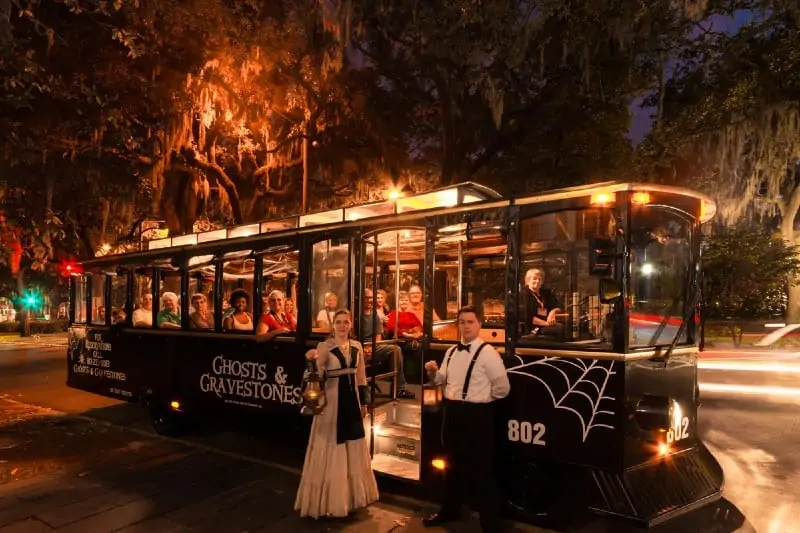 If you and your spouse would prefer nighttime romance amongst the glittering lights, try this "frightseeing" tour aboard the Trolley of the Doomed.
The Trolley roams around Boston's haunted streets and burial grounds, and you discover some of the city's deepest, darkest secrets.
This activity is just perfect if you have already planned something romantic for the day and are looking for a wild adventure for the night.
---
---
Take in the waterfront while holding hands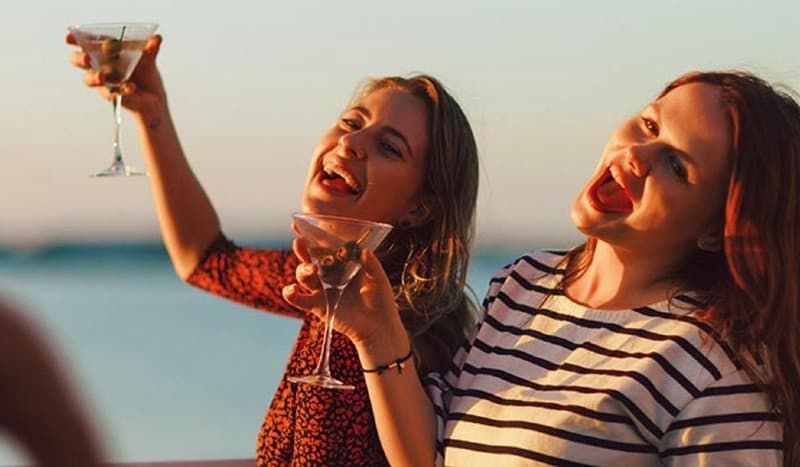 See some of the top attractions in Boston from the waterfront on this narrated sightseeing cruise.
During the Boston Harbor cruise, you will listen to live commentary on board.
Pass landmarks like the Boston Tea Party ships, USS Constitution, and Boston Light—the oldest continuously manned lighthouse in the United States.
These cruises are available all through the day, so you can squeeze them in anytime during your Valentine's Day celebration in Boston.
---
---
Go pub crawling with your loved one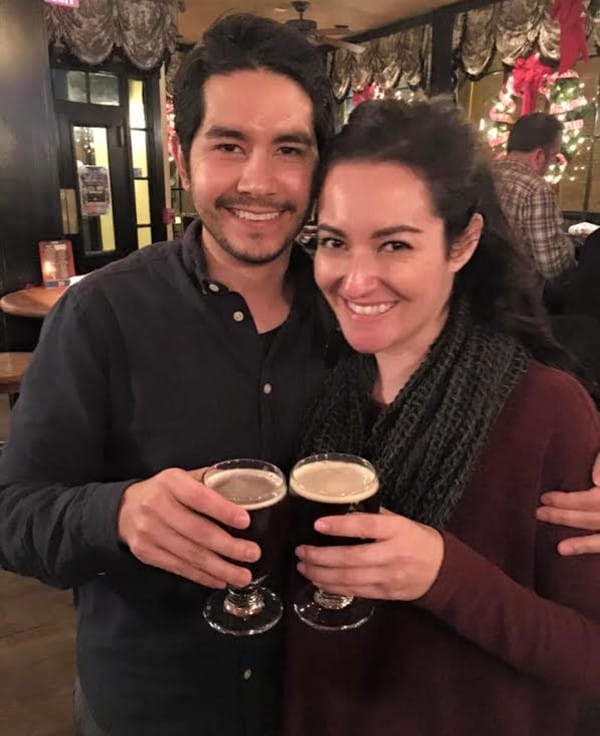 Image: Bostoncrawling.com
If you love beer or pub-hopping, the Boston History Tour & Pub Crawl is the best way to celebrate Valentine's Day with the person you love.
You and your boyfriend (or girlfriend!) will discover the best of Boston's hops and history on a pub crawl.
This tour is open only for 21+ year olds, and couples must show a valid ID to join.
Your tour ends at the pickup location, after which you are free to hop into any pub and continue your romance.
If you want to learn about Boston's thriving beer scene, check out the Guided Brewery Tour with Tastings.
---
---
Feel like a student at Harvard University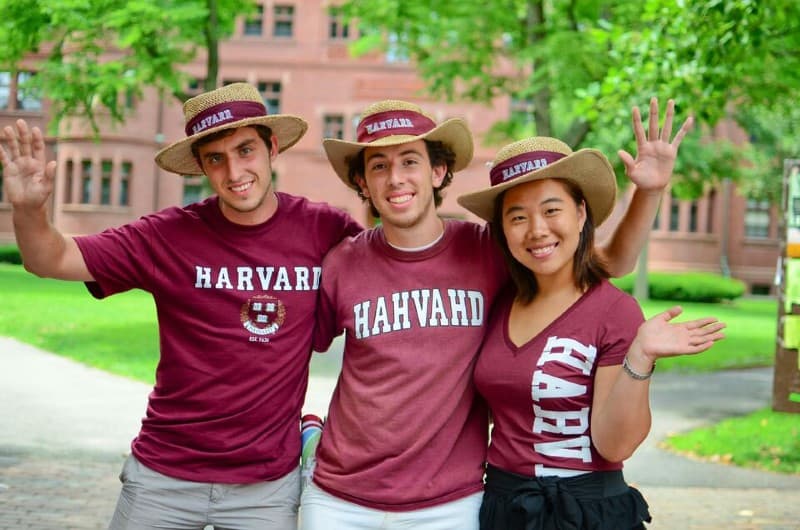 Harvard is America's oldest university and is located 10 km from Boston.
During the Hahvahd University Tour (yes, that's what it's called!), you see Harvard through the eyes of a student.
The 70-minute student-led walking tour of Harvard's campus is both funny and educational.
---
---
Get lovey-dovey on a cycle tour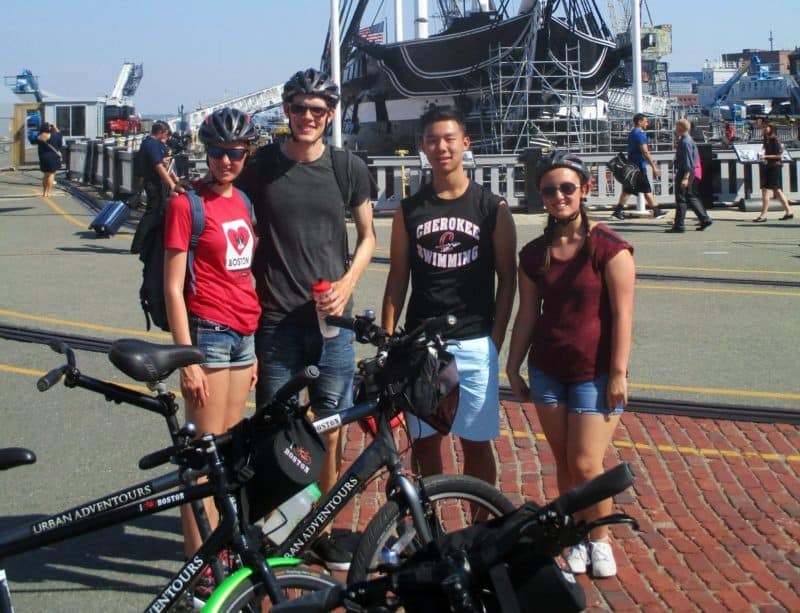 You and your partner can discover Boston's top attractions on this comprehensive guided bike tour if you love cycling.
The cycling tour goes to places where the other tours can't, so you get to see each community's unique character and charm up close.
---
---
Do the unusual – learn Boston's history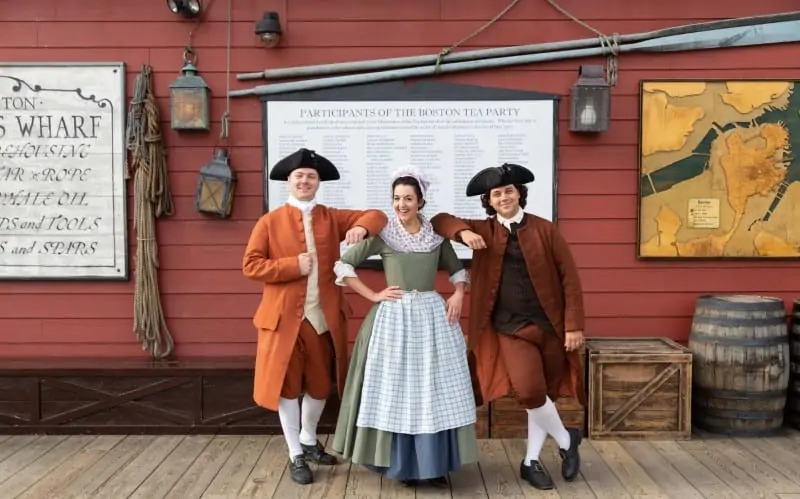 Boston is a historic city, and under the calm exterior, there are so many stories to be learned.
Learning a city's history not be the traditional way to celebrate Valentine's Day in Boston, but if you and your partner are curious, why not?
You can relive the most important event leading up to the American Revolution on a self-guided tour of the Boston Tea Party Ships and Museum.
Or you can be part of the Revolutionary Story Tour and see all the important sites of the American Revolution. This tour of Boston's famous Freedom Trail is 3 hours long.
If you want a quick overview of Boston's contribution to present-day American freedom, try out the 90-minutes tour with a costumed guide.
---
---
Get sporty at Boston Fenway Park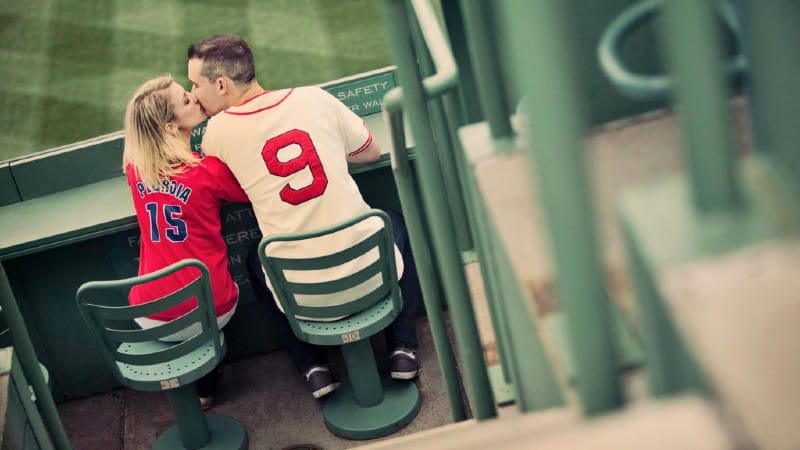 If you or your lover is either a Boston Red Sox fan or just a plain sports lover, the Boston Fenway Park is a great place to visit on 14 February 2023.
During this tour, you will explore the historic grounds of Fenway Park, "America's Most Beloved Ballpark," and home to the Boston Red Sox.
A local expert guide will narrate the fables of this 109-year-old Boston monument, which is sure to make you fall in love with the Boston Red Sox all over again.
---
---
Boston Go City Pass for more attractions
What can be more romantic than not worrying about the cost and roaming around Boston freely?
Imaginative romantic couples go for a Discount Pass, which helps them get more out of less during Valentine's Day week.
The Boston All-Inclusive Go City Pass helps tourists and locals see must-see attractions yet saves lots of money.
So how do you and your love plan to celebrate Valentine's Day 2023 in Boston?
Book ahead before your options run out – after all, it is yet another way of showing that you care.
Additional Reading
Valentine's Day in Paris
Valentine's Day in Venice
Best honeymoon places in the World
Romantic places to take your girlfriend or wife