Visitors to Austin love its fun-filled environment, delicious cuisine, great live music venues, and nightlife which is why it is an ideal Valentine's Day destination.
Young and old couples, visitors, and locals alike love spending their Valentine's Day in the Live Music Capital.
If you adore your Sweetheart (and we don't doubt it!), you will want to spoil them with all the romantic surprises Austin has to offer.
Plan ahead of time, for many lovers will be flocking to this city to celebrate the most romantic day of the year – 14 February 2024.
Check out our pick for the most romantic Valentine's Day itinerary in Austin.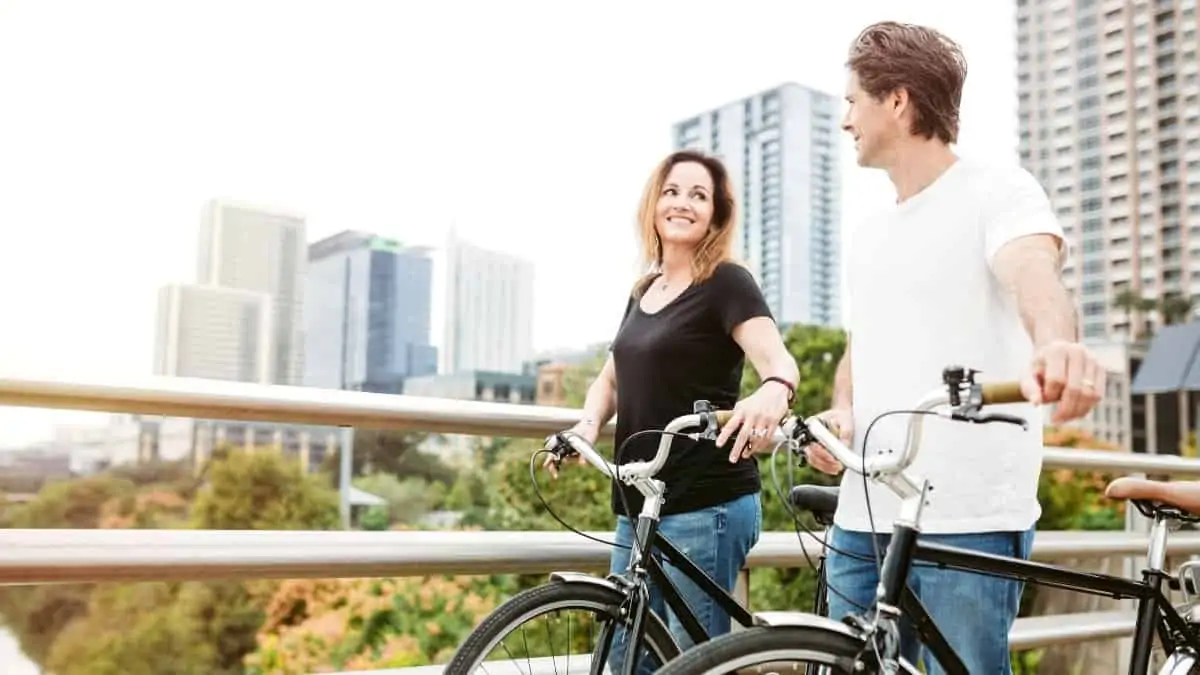 Things to do on Valentine's Day in Austin
Here are our recommended nine romantic things to do during your Valentine's Day week in Austin.
You only need to bring your partner along.
Go around Austin as a couple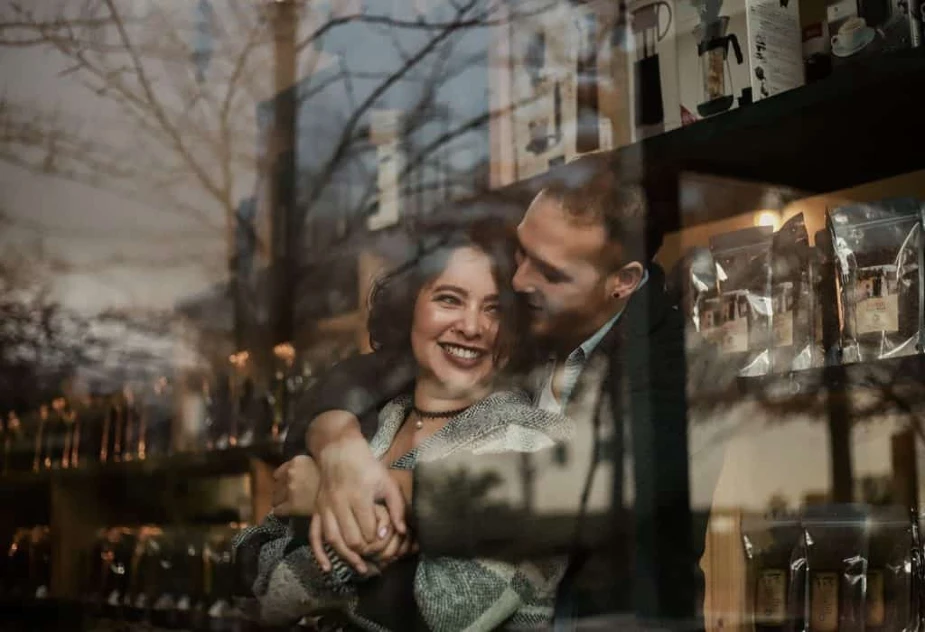 Take a stroll around Austin with your sweetheart and enjoy exploring the sights, shopping, dining, etc.
Roaming the city is a perfect Valentine's Day activity for young couples.
Best of Austin Driving Tour with Local Guide
See iconic landmarks, hidden gems, local neighborhoods, and food trucks on this complete tour of Austin. Find Out More
Austin and Hill Country Sightseeing Tour
Skip searching for the best things to do in Austin, get on this tour with your sweetheart, and explore the city's rich culture and history. You also get a little bit of that famous Central Texas Hill Country. Find Out More
---
---
Get drunk as a couple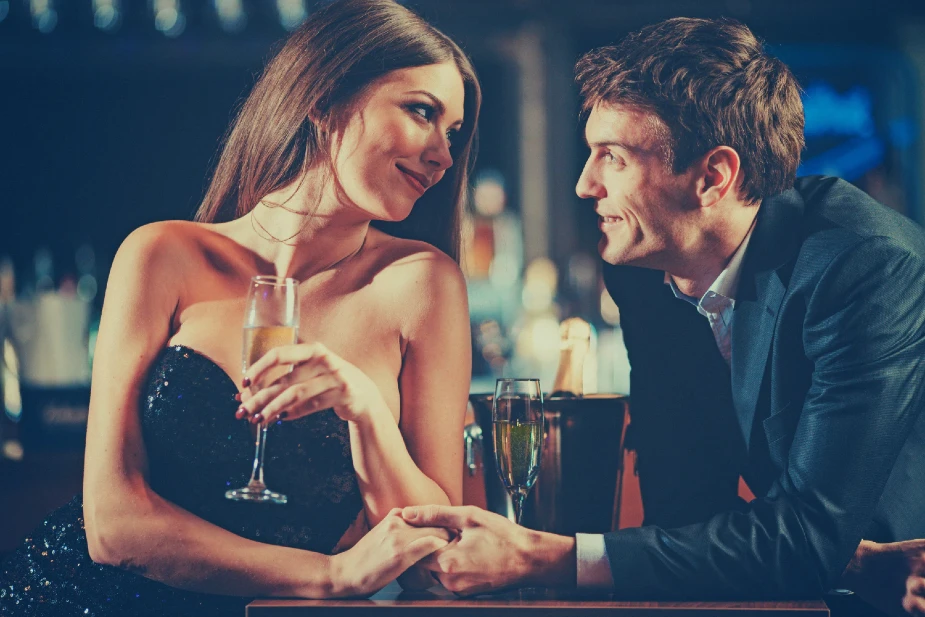 People in love prefer to get drunk together.
This valentine's day, you can select from three of the different ways to sightsee and get high at the same time.
Craft Beer and Brewery Tour
Celebrate your valentine's Day 2024 uniquely by experiencing the best of Austin's brewery culture and enjoying tastings. Find Out More
Brewery Tour by Pedicab
Enjoy Austin's craft brewery tour by riding in a fun and eco-friendly pedicab with your partner. Visit three fantastic breweries for beer tasting. Find Out More
Hill Country BBQ & Wine Shuttle
Leave crowded Austin and get on a private Barbecue and wine tour with your spouse in the Texas Hill Country. Visit three distinct venues on the outskirts of Austin and enjoy Texas Hill Country wine. Find Out More
---
---
Go in search of Austin's best food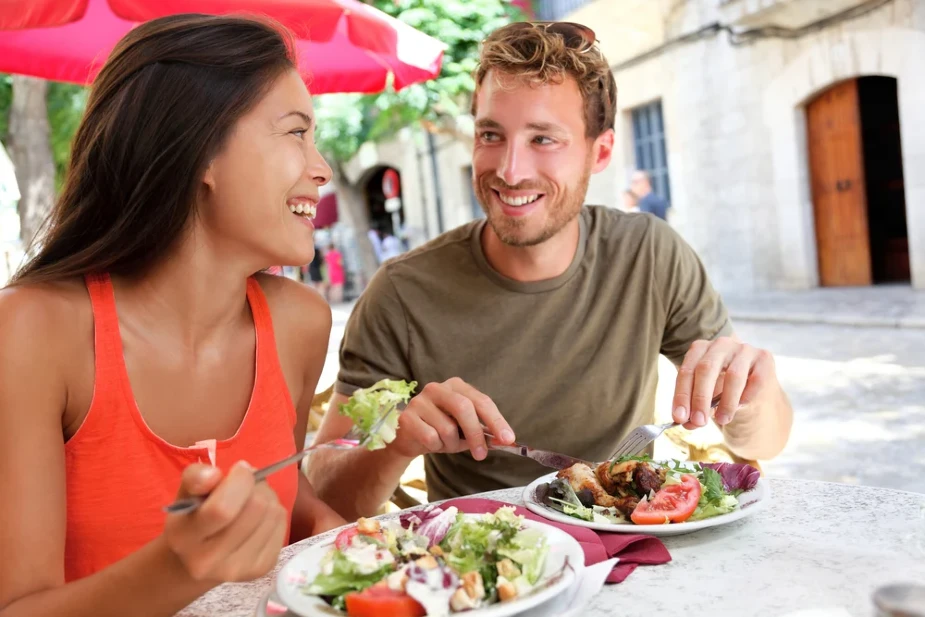 On a food tour with your boyfriend or girlfriend, eat your way around downtown Austin's ever-changing dining scene.
It is an ideal Valentine's day activity for couples in love.
These are two famous food tours –
Secret Food Tour of Downtown Austin
On an urban gastronomy tour, stroll through the streets of downtown Austin. Sample dishes from BBQ brisket to banana leaf-wrapped tamales while exploring the city's center and historical places. Find Out More
Food Tour by Bus with Live Band On Board
A brunch tour to three local eateries will give you a flavor of Austin. Enjoy live music from local performers while traveling and sample local delicacies like breakfast tacos, Czech kolaches, and chicken and waffles. Find Out More
---
---
Watch the romantic sunset on Lake Travis
Take a boat ride out on the calm waters of Lake Travis and listen to the captain's commentary about local landmarks and Austin's history.
You will also enjoy magnificent sunset views.
Nothing is more romantic than watching the sunset with your spouse.
The romantic indulgence is sure to bring both of you even closer, so don't miss it!
---
---
Experience the creepy side of Austin
If you and your partner prefer twilight romance amid the glittering lights, try and find out about Austin's creepy side.
This activity is ideal if you already have a romantic date planned for the day and are searching for a wild adventure for the night.
Haunted Austin Walking History Tour
Join a walking tour of Austin's ghostly nooks and crannies, including a visit to the famed Driskill Hotel, and hear about the historical tales of murder and mayhem that added to Austin's strangeness. Find Out More
Austin Murder Walk
On this evening walking tour, learn about the "Midnight Assassin" while exploring historical Austin and stop for a drink at the Driskill Hotel. Find Out More
---
---
Go on a bike ride with your partner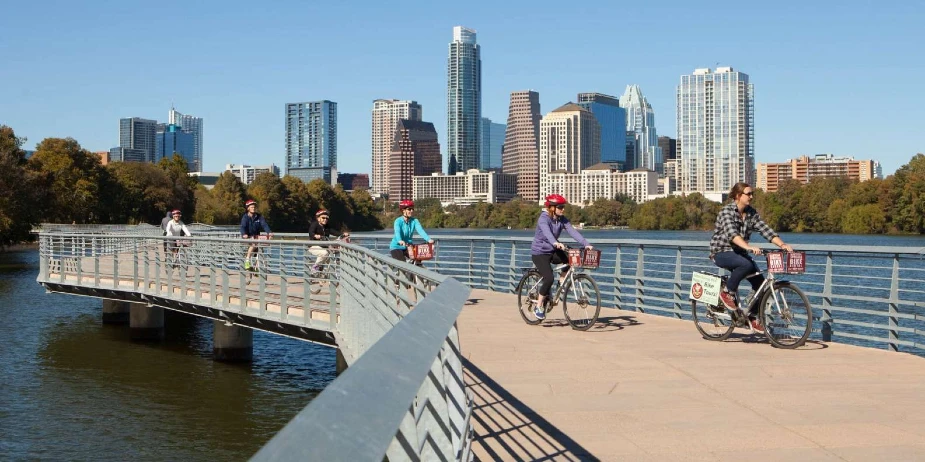 Riding is a fun activity, and especially when you cycle around with your partner, it becomes even more memorable.
This bike ride is ideal for couples who need something extraordinary to make Valentine's Day 2024 memorable.
E-Bike Adventure Around Austin
Become a part of an e-bike biker gang and enjoy the fun and ease of e-bikes. Explore the sites and have a dynamic experience in Austin, where there is so much to see. Find Out More
Bike Tour with a Local Guide
Set out with your Sweetheart and a guide to see the best of Austin after getting your bike and helmet. As you ride around downtown on the hike-and-bike trail, you'll learn about the city's history. Find Out More
---
---
Tour the city together on a Segway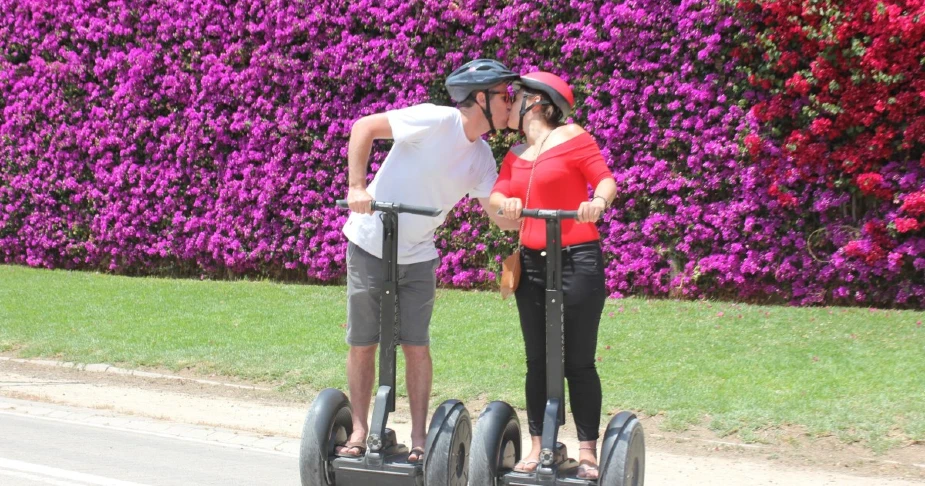 Go on a one-and-a-half-hour Segway tour of Austin on Valentine's Day 2024 and admire sights with your lover.
As you pass by the Texas State Capitol Building, Congress Avenue, Warehouse Entertainment District, Lady Bird Lake, the historic Driskill Hotel, and other monuments, get a view of downtown Austin and take numerous photos with your boyfriend or girlfriend.
It is an ideal Valentine's Day activity for young couples looking for something different.
---
---
Hold hands on a boat cruise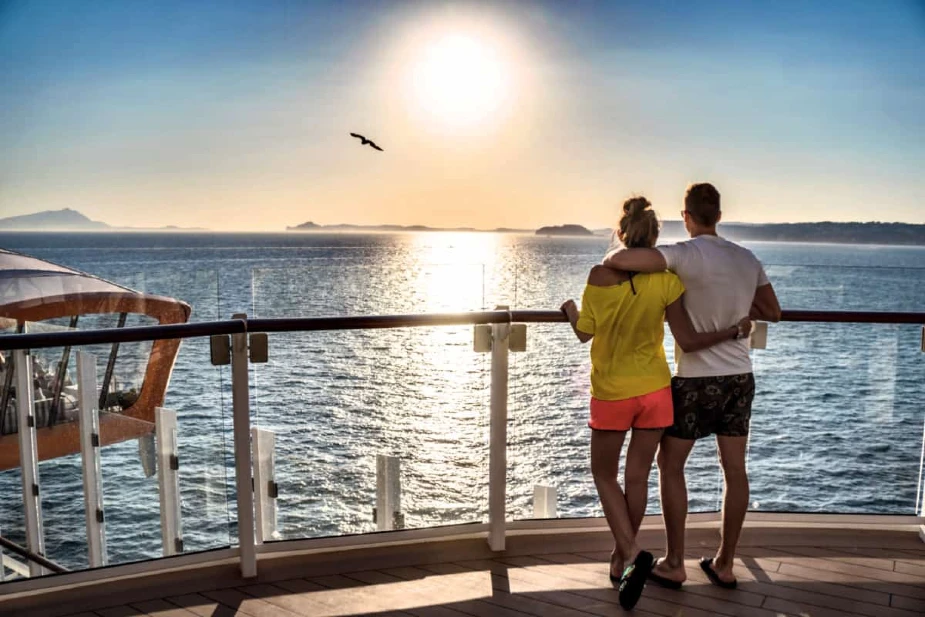 On this private pontoon boat ride, you and your significant other will discover the grandeur of Lake Austin.
The tour departs from a location near the Pennybacker Bridge, and besides the other landmarks, you also enjoy views of waterfront residences.
This serene and romantic cruise is one of Austin's most romantic couple activities.
---
---
Take an evening kayak tour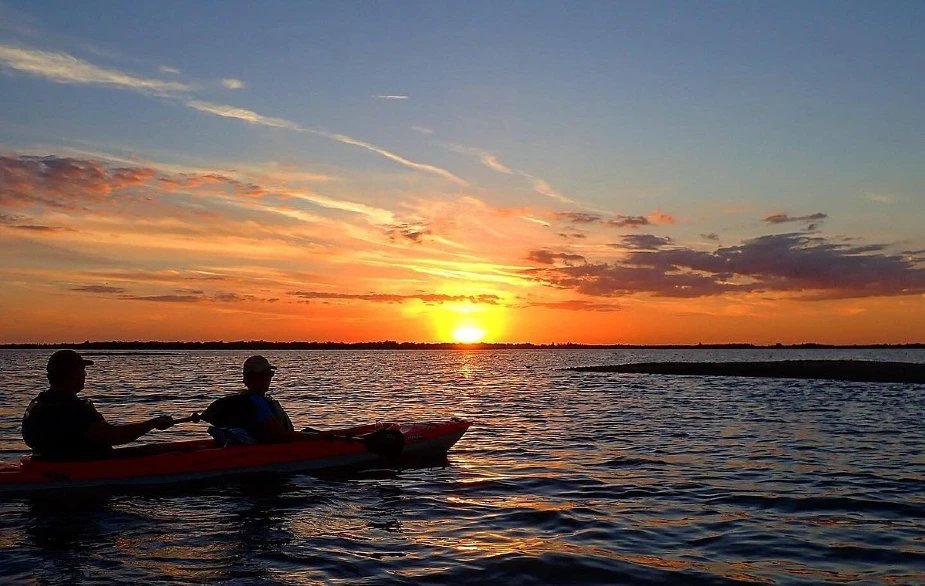 Without kayaking, no list of the most romantic things to do in Austin would be complete.
On an evening kayak tour of Austin, catch the stunning natural show of over a million bats flying out of the Congress Avenue Bridge.
For an added dose of romance, couples choose to get into double kayaks.
This tour is a fantastic way to spend time with your loved one.