Stan Munro is both an artist and an engineer, and that's why he is sometimes called a toothpick engineer and occasionally a toothpick artist.
For almost 15 years, this model-making maestro from Syracuse, New York State, has been creating major tourist attractions using just toothpicks, PVA glue and masking tape.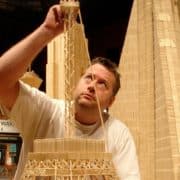 Till now, Stan has used up 5 Million toothpicks, 50 gallons of glue and 400 rolls of masking tape to make around 200 structures from all over the World.
Almost a decade ago (2011 to be precise), Stan hit the headlines when he took nine months and 35,000 toothpicks to build a toothpick version of Sagrada Familia.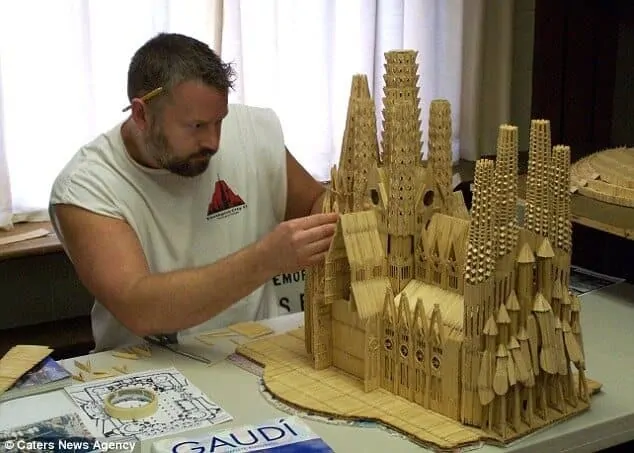 Stan Munro put extra effort into the toothpick Sagrada Familia because it was his 100th model, and the dedication was available for all to see.
The beautiful model was a replica of Antoni Gaudi's original design.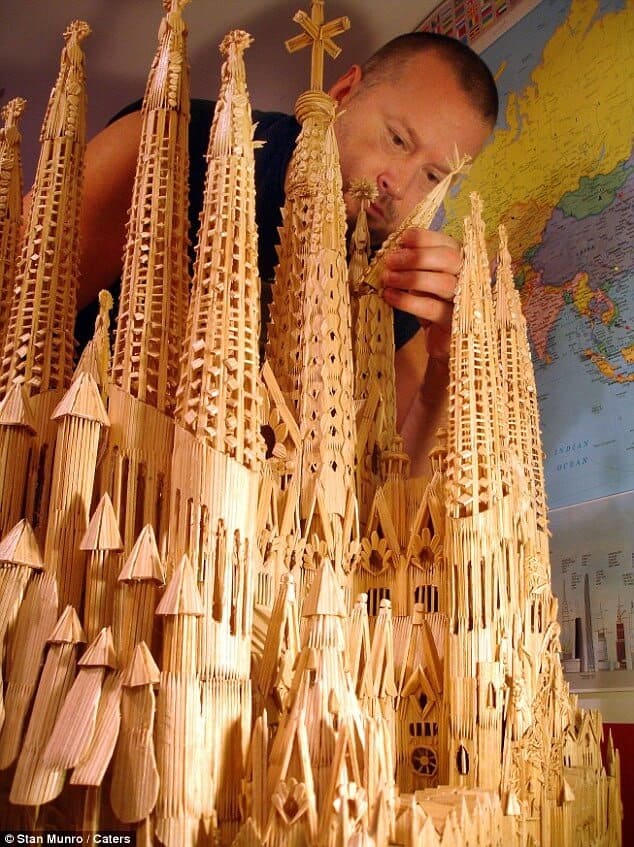 Planning a visit to Sagrada Familia? Follow the link to find out everything about the tourist attraction before buying Sagrada Familia tickets.
Stan puts in a lot of effort to get the details of the structures he builds.
He downloads technical drawings, uses satellite images, speaks to the building owners, and even uses drone videos.
Stan has now built over 200 fascinating structures from 50+ countries and rents them out to Museums and other exhibitions.
All his models are on a scale of 1:164.
For decades Stan had been pursuing his hobby, but around 2005 when his wife fell ill and had to spend more time at home, he turned his hobby into a profession.
Maybe that's why this news reporter turned toothpick artist signs all his work with 'I love Suzi,' as a tribute to his wife, who let him be what he wanted to be.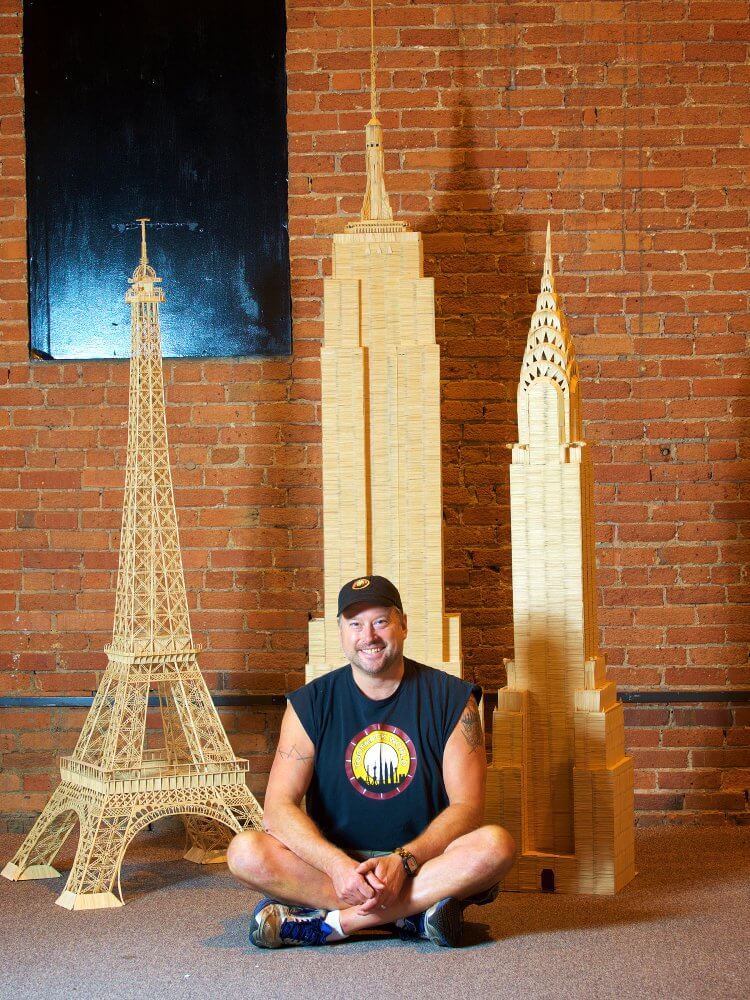 By his own admission, he hasn't visited a lot of the structures he has built.
To know more about Stan Munro, check out his entrepreneurial venture at ToothpickWorld.
Unbelievable but true: Did you know that Sagrada Familia has been under construction for 136 years without a building permit?