Do you love arts and craft? Are you looking for unique quilting holidays? Then look no further than Spain.
Book your quilting holidays in Spain right away!
The Spaniards don't just have rich history, their culture is also an intricate and colourful patchwork which will appeal to anyone with an eye for beauty.
Spain is a crafts lover's paradise.
Picture yourself soaking in the mesmerizing history of quilting, amidst breath-taking surroundings and an agreeable climate. It is certainly something to experience.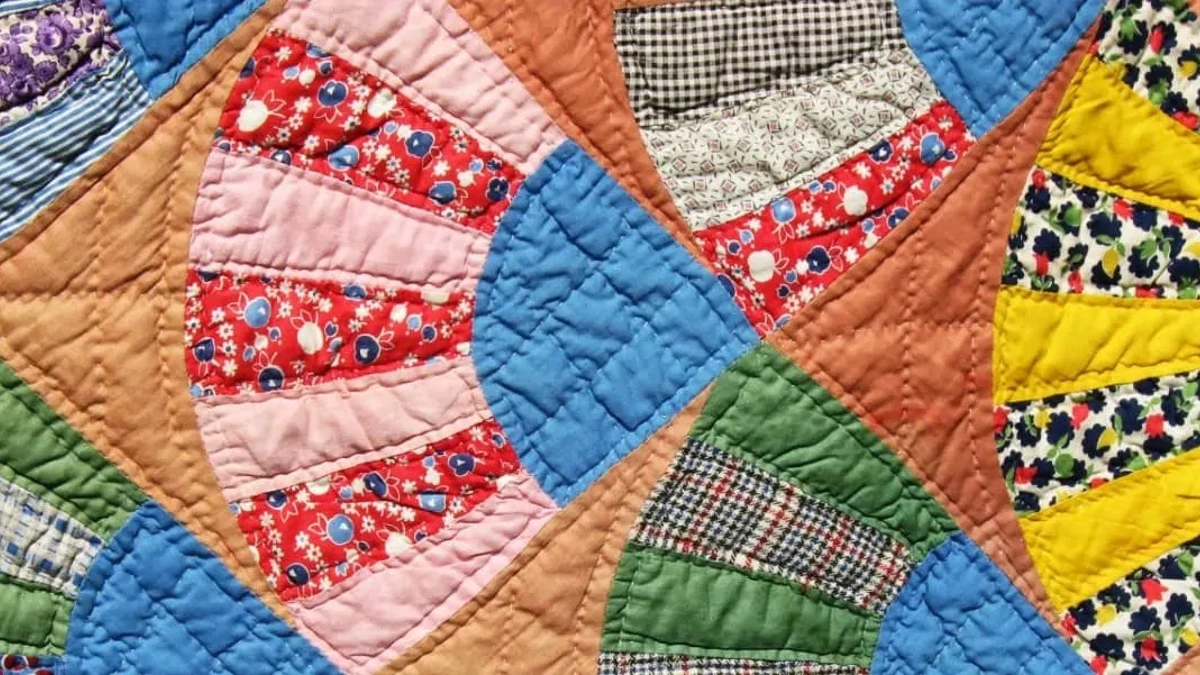 Visit Sitges festival during your quilting holidays in Spain
If you are a quilting aficionado, you just cannot miss the Sitges Patchwork Festival.
It is quite simply one of the best sewing holidays you can arrange for yourself.
For over a decade, the International Patchwork Festival has been hosted at the seaside town of Sitges.
Situated about 35 kilometers southwest of Barcelona, this town is a cornucopia of natural beauty, rich heritage, and thrilling nightlife.
In this backdrop, the Sitges Patchwork Festival is a four-day extravaganza of patchwork.
This unique celebration is a red-letter event in the international calendar of textile art. It sees a footfall of more than 15,000.
Here you can take in many national and international exhibitions.
You can sign in for quilting courses and learn something new.
Travelling with kids? Well, there are workshops for children too.
Once the class is over, there is a big fair to keep your interest alive.
This fair has hundreds of stands where you can ogle at varied examples of the art of patchwork.
There are many quilting tours built around the Sitges Patchwork Festival.
You can have your own private tutor, spend a couple of days at the festival and dedicate the rest of your holiday to sightsee around Barcelona and Girona.
If you are planning a quilting holiday in Spain, do check on the timing for the Sitges Patchwork festival and plan accordingly.
While you are in the historic town of Girona where Game of Thrones has been filmed, you can take quilting classes in between sightseeing.
Interesting Read: A brief history of patchwork and quilting
What to expect at Sitges Patchwork festival
There is lots of quilting work and patchwork on display at the Sitges Patchwork festival.
Check out some photographs of the artwork showcased at the most recently concluded Sitges Patchwork festival to get an idea of what to expect. For more on Stiges Patchwork
More such amazing photographs.
The Spanish Experience at La Drova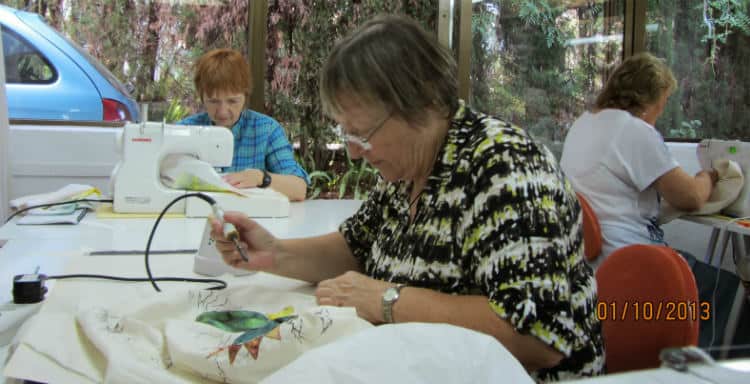 This quilting retreat called The Spanish Experience is nestled in the mountains outside Barx, in La Drova.
A vacation in this quilting retreat is an ideal way to combine passion with leisure.
Imagine a charming mountain village, pure air, an atmosphere of utter peace, and hours to spend on your favourite hobby!
This is one of the best places to book for your quilting holidays in Spain.
It is a comfortable residence which is the perfect blend of comfort and craft.
Quilt workshops run from morning to early evening.
Evenings can be spent in any way you like. If you prefer to carry on with quilting and sewing, the retreat's facilities are open to you.
Or you can choose to meet people who share your enthusiasm for quilting.
In this week long stay, a day and a half are left free for sightseeing.
This premium destination for quilting holidays in Spain can accommodate eight guests and a lecturer and has a friendly, relaxed atmosphere.
Read about Dorothy Stapleton's one week at the Spanish Experience.
What to bring for quilting holidays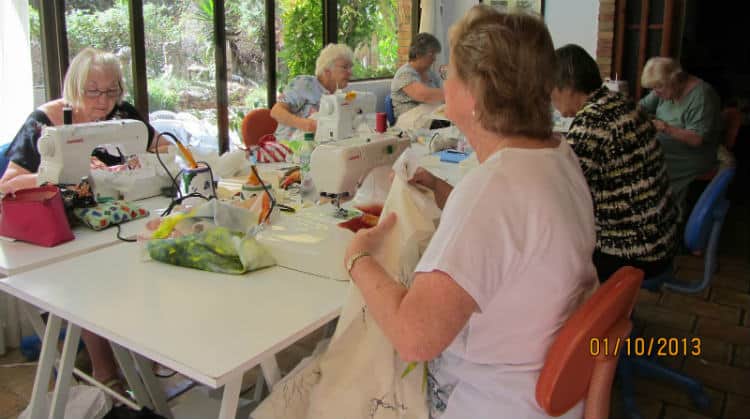 The first thing to pack for your patchwork, sewing or quilting holiday in Spain is sewing kit.
Remember to pack scissors and other sharp objects with care.
Take into consideration the rules of your airline – you don't want to raise an alarm at the security.
The Sitges Patchwork Festival is usually held in summer, so pack clothes accordingly.
The Spanish Retreat takes place in a homely atmosphere.
Relaxed clothes are recommended. Don't forget to pack your swimwear!
Recommended Reading:
1. Knitting and crochet holidays in Wales
2. Cheap family holidays in Spain