Knitting holidays in Wales are quite popular because of the sheep rearing and the wool-gathering tradition.
Historically Wales has been a massive producer of wool, and thus its people have always shown an interest in knitting.
With most of the people in Wales knitting, it is but obvious that Wales would one day become the best destination for knitting holidays.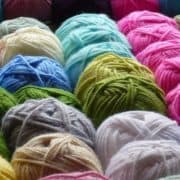 Knitting & Crochet Workshops in Wales
There are numerous knitting courses and crochet classes in Wales.
In Northern Wales there is Flintshire based knitting classes helping tourists learn the art of knitting.
There are several crochet classes too which teach the art of making crochet bracelets, crochet toys, Christmas crochet and teapot cozy crochets.
Check out the workshops at Yarn O' Clock, Flintshire.
The famous Red Apple Yarns also arranges special knitting classes for tourists.
These classes focus on minute details such as texture, color, yarns, tensions, and edges of the weaving.
The west of Wales is also pitted with numerous crochet classes and knitting courses.
One of the most fascinating classes is offered at Simply Fancy Frocks in Laugharne, Wales.
In these knitting lessons, the tourists are given rag rugging, knitting, crochet and sewing lessons.
The Brynhyfrd Library, promoted by the State and City council of Swansea, Wales is also a popular destination to indulge in crafts.
The library has many knitting and crochet groups and workshops which tourists can access and learn about the various knitting practices of the country.
The environment helps the knitting enthusiasts to indulge in the knitting culture of Wales and the understand the history of Wales.
For the list of knitting courses offered check out Brynhyfrd Library's events calendar.
All Sewn Up Wales is another excellent knitting holiday destination.
Some of the popular workshops at All Sewn Up Wales are: Beginners basic, Beginners basic for children, Christmas Decorations, Creative Techniques, 1-day skirt workshop, 4-week bag making workshop, Applique etc.
Recommended Reading: Quilting Holidays in Spain
When it comes to Southern Wales, the best place for crochet crazy travelers to congregate for advanced and beginners knitting classes is Ammonite Yarns.
In here, besides knitting classes, you can also attend the afternoon crochet workshops.
Events called "Sew up Saturday" are also organized where groups of friends or families can join for a knitting get-together.
At Yarn-N-Yarn, a wool shop in Penarth, Wales you can take knitting classes. This shop stocks premium quality wool such as Noro, Debbie Bliss, Rowan, Patons, Sirdar and more.
There are two excellent seasonal knitting retreats in Wales under the name Gwlana.
The weekend retreats are in May and October – two of the best months to visit Wales.
These retreats are held at a small hotel, with excellent food and conversations.
They include knitting courses like ombre knitting, indigo dyeing, and shibori.
Note: In neighboring Scotland, the Shetland islands are a quite popular knitting holiday destination. In fact, this knitting destination is on every knitter's wishlist. More about Shetland Wool Week.
Are you a beginner? Learn to knit by watching these videos
About National Wool Museum, Wales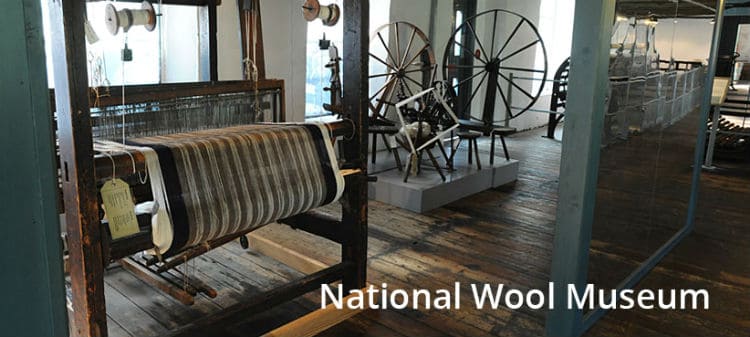 Located in Drefach Felindre, the National Museum of Wales is a national heritage site of the United Kingdom.
Launched in 1976, today this museum is a worthy representative of the Welsh wool industry.
Entry to this museum is free and tourists can enjoy the history of the Welsh weaving industry.
Housed in the famous Cambrain Mills, the museum takes one back to the days when blankets, clothing, and shawls were mass produced in Wales.
One of the best sections of the National Wool Museum is the one about traditional tools, which have been used by the craftsmen over the centuries.
What are you waiting for? Book your knitting holiday in Wales, today!
Sources

# Kcguild.org.uk
# Arenatravel.com
# Wonderwoolwales.co.uk
# Yarncreative.com.au

The travel specialists at TheBetterVacation.com use only high-quality sources while researching & writing their articles. We make every attempt to keep our content current, reliable and trustworthy.