Legoland Discovery Centers are the ultimate Lego indoor playground for kids and adults.
The family-friendly attractions have many stations and play spaces where kids can marvel, participate and try.
The attraction is aimed at children aged three to 10 years, and adults must bring a child to gain entry.
You and your kids will love to dive into the Legoland universe with 5 million plus LEGO® bricks offering unending possibilities at each of the Legoland Centers.
We recommend purchasing your Legoland Discovery Center tickets in advance to avoid last-minute disappointment.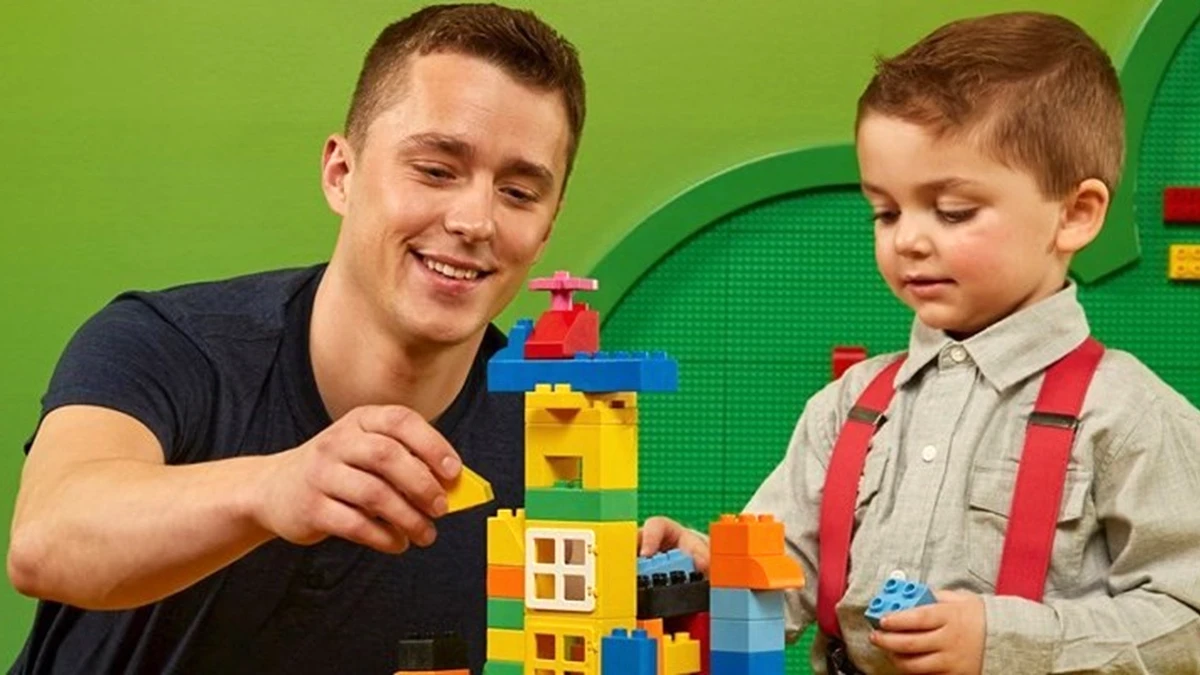 What's inside Legoland Discovery Center
Most visitors spend two to three hours at Legoland Discovery Center.
Character Meets & Greets
Since you will visit with your kids and want to optimize your time, it makes sense to understand the attraction's layout.
Ask for the attraction's map as soon as you enter.
Find a Legoland Discovery Center near you
Legoland Discovery Center FAQs
If you are planning a visit to the world of Legos, please read up on these frequently asked questions.
Can adults interested in Legos visit the Legoland Discovery Centers without kids?
Unfortunately, no. All adults must be accompanied by children (aged 17 and under) to enter Discovery Center.
Can kids enter a Legoland Discovery Center by themselves?
To ensure the best experience, Legoland Discovery Centers limit the number of visitors in the Center. If you try to buy the tickets at the venue, you may get the next available slot and have to wait. Online tickets are also cheaper than those at the venue.
Is re-entry possible with the same ticket?
Once you have exited Legoland DC, you can't re-enter.
Are visits to Legoland Discovery Center guided?
Visits to Legoland are not guided. Families can interact together and figure things out as they go.
How long does a visit usually take?
The typical visit takes 2-3 hours, but once inside the attraction, the guests can stay for as long as they want.
Is outside food allowed inside?
Legoland Discovery Centers have restaurants and cafes inside and do not allow outside food or beverage. If the food is for babies or kids with allergies, you can inform the staff at the entrance and carry them inside.
Is the Legoland attraction disable friendly?
All Legoland Discovery Centers are fully accessible for visitors with disabilities and wheelchair users.
Are there height restrictions at Legoland Discovery Center?
Yes, there are height restrictions for different rides and areas of the attraction.
Is there a queue at the kids' attraction?
During peak periods such as summer, school holidays, spring break, etc., you may have to wait a while before entering. This is why we advise getting your tickets online.
Do the tickets sell out?
During peak times, tickets at Legoland Discovery Centers sell out. In such a case, you must reserve the next available time slot.
Why do I have to select a time and date while buying tickets?
While booking your Legoland Discovery Center ticket, you must select a date and time because that helps the attraction reduce queue times at the entrance and manage the crowd at the exhibits inside.
How to get the cheapest Legoland tickets?
For the best price on Legoland Discovery Center tickets, book online at least 24 hours before your visit.