Effortlessly navigate the narrow streets and expansive squares through Krakow Segway Tours' innovative and eco-friendly sightseeing approach.
Riding a self-balancing electric vehicle, or Segway, is a natural experience requiring little to no effort.
A brief introduction class is usually sufficient for beginners to feel comfortable on the streets.
The Krakow Segway Tours offer a unique combination of accessibility, mobility, and convenience.
Tourists can explore a greater portion of Krakow in a shorter span of time, as they can cover more distance compared to what they could achieve on foot.
This is especially useful for tourists on a tight schedule who want to experience Krakow and its beauty.
This article covers everything you must know before booking tickets for the Krakow Segway Tour.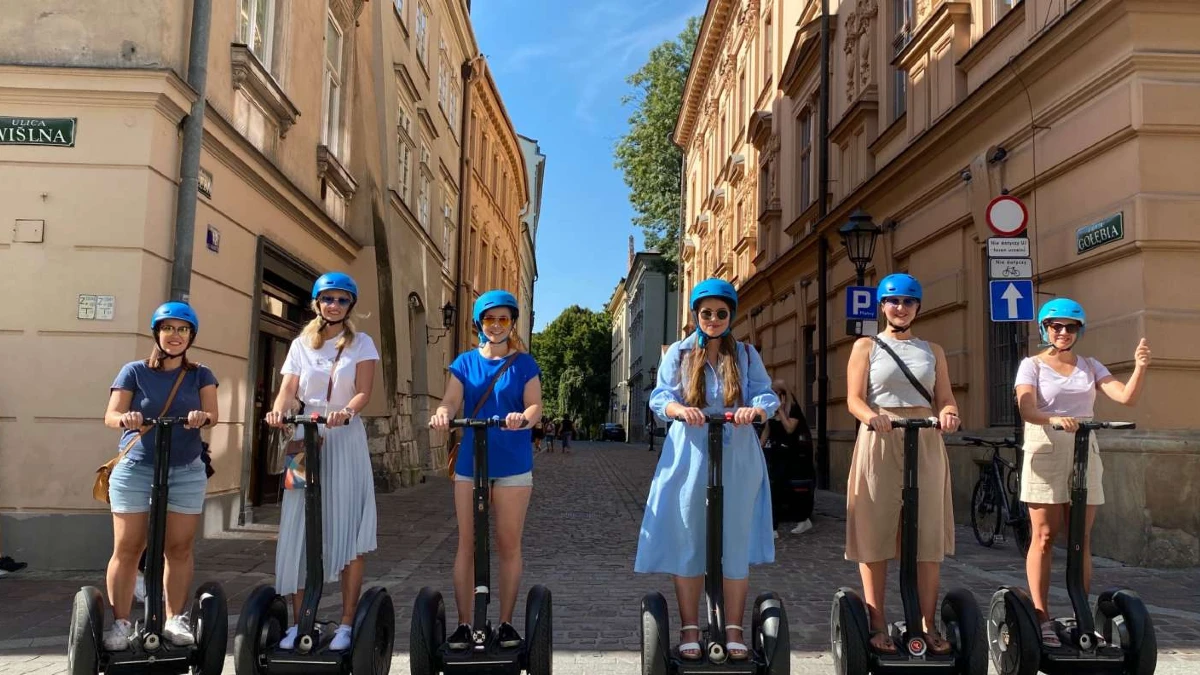 What to expect
The Krakow Segway Tour is a fascinating and unique way to experience the city's historical charm and cultural treasures.
Before the tour, you will receive a thorough introduction and training session on how to use a Segway.
Even if you're a beginner with no prior Segway training, the instruction is designed to help you quickly get comfortable with the controls and balance of the vehicle.
Experienced and enthusiastic guides, who know a lot about Krakow's history, architecture, and culture, will conduct the tour.
The guides offer insightful remarks, anecdotes, and background information throughout the tour to help you better understand and appreciate the city.
Security protocols are taken seriously.
Helmets and other important safety gear will be provided to you.
Guides will also explain the rules of the road, such as how to navigate pedestrian areas, cross intersections, and handle various scenarios while riding a Segway.
The tour route is carefully designed to cover some of Krakow's most famous landmarks and hidden treasures.
The Main Market Square, Wawel Castle, Kazimierz District, and other iconic locations are among the destinations you will likely explore.
These places have a unique historical and cultural significance.
Throughout the journey, there will be multiple stops allowing you to absorb the picturesque views, capture photographs, and savor the overall experience.
Enjoy the details that can be missed on a regular tour, thanks to the guides' frequent sharing of interesting facts about the sites.
Krakow Segway Tours offers engaging activities suitable for individuals of all ages and backgrounds, as riding a Segway is undeniably enjoyable for everyone.
Exploring Krakow will be an exhilarating experience, offering a unique sense of adventure and excitement.
Segway Tours in Krakow offers a broader city perspective than the typical tourist experience.
You'll get a chance to get up close and personal with local life, buildings, and neighborhoods.
---
---
Where to book tickets
You can purchase your Krakow Segway Tour tickets online in advance or offline.
Online ticket prices tend to be cheaper than tickets at the venue.
When you buy online, you can avoid the long queues at the attraction's ticket counters.
When you book early, you also get your preferred time slot.
Because some attractions sell a limited number of tickets, during peak days they may sell out. Booking early helps avoid last-minute disappointments.
How do online tickets work
Go to the Segway Tour Krakow ticket booking page, select your preferred date, time slot, type, and number of tickets, and buy the tickets instantly.
After the purchase, you will receive the tickets in your email.
You don't need to take any printouts.
Show the e-ticket on your smartphone at the entrance on the day of your visit and meet your tour guide at the meeting point mentioned on the ticket booking page.
Don't forget to bring your official IDs.
Krakow Segway Tour ticket prices
The Kraków Old Town Guided Segway Tour costs 200zł (US$49) for everyone.
The Segway Tour of Krakow: Full Tour (Old Town + Kazimierz) costs 350zł (US$85).
You can also consider booking the Krakow: Off-Road Segway Tour, which costs 370zł (US$90).
Krakow Segway Tour tickets
You can choose between the following Krakow Segway Tours according to your budget and convenience:
Kraków Old Town Guided Segway Tour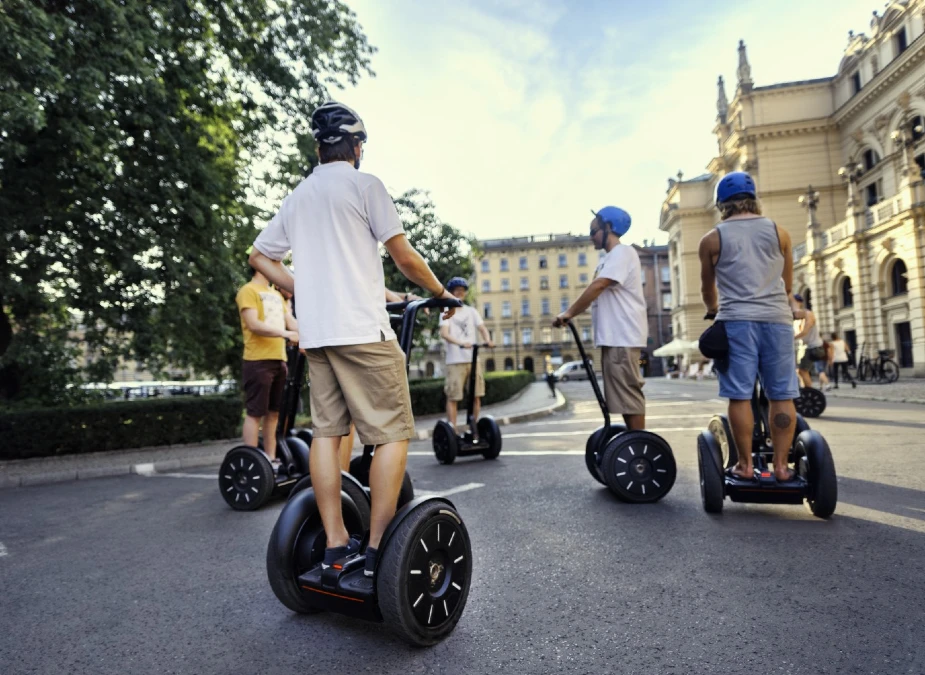 Join this Guided Segway Tour and rediscover Krakow's glory.
Explore the historical importance of the city as a trade route and its artistic significance while traversing past Wawel Castle, St. Mary's Church, and the Barbican armory.
Glide over to the Barbican armory, the last remnant of the defensive wall.
Learn about the legends of the underground dungeons and Main Square's mysteries.
Admire the majestic beauty of Royal Wawel Castle and the ancient architecture of St. Mary's Church.
Before wrapping up the trip, take photos with the fire-breathing Wawel dragon on the Wisła riverside.
Ticket Cost: 200zł (US$49)
Segway Tour of Krakow: Full Tour (Old Town + Kazimierz)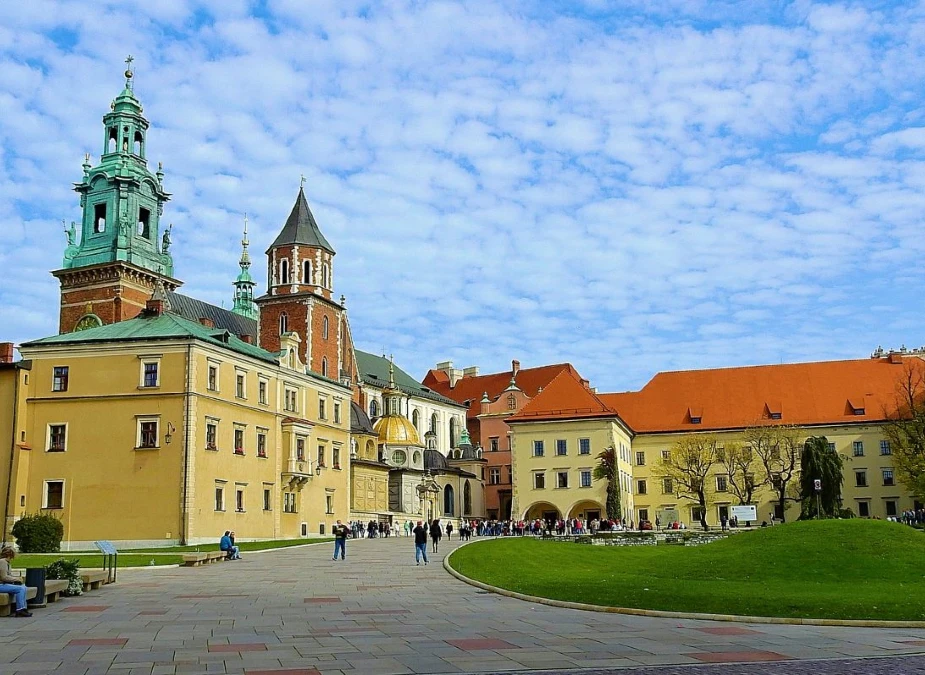 Discover Krakow's treasures with this Guided Segway Tour of Krakow.
Delve into its history, from its grandeur in the Middle Ages as Poland's former capital to its essence in the present day.
Discover local life in the Jewish Quarter and listen to fascinating stories of the royals who used to live in Wawel Castle.
Meet your guide, get Segway safety introductions, wear protective gear, and explore the Old Town.
Glide along the Vistula River on your Segway.
Visit the Jewish Quarter to experience its culture, be amazed at the architecture, and savor a Polish delicacy or two!
Ticket Cost: 350zł (US$85)
Krakow Off-Road Segway Tour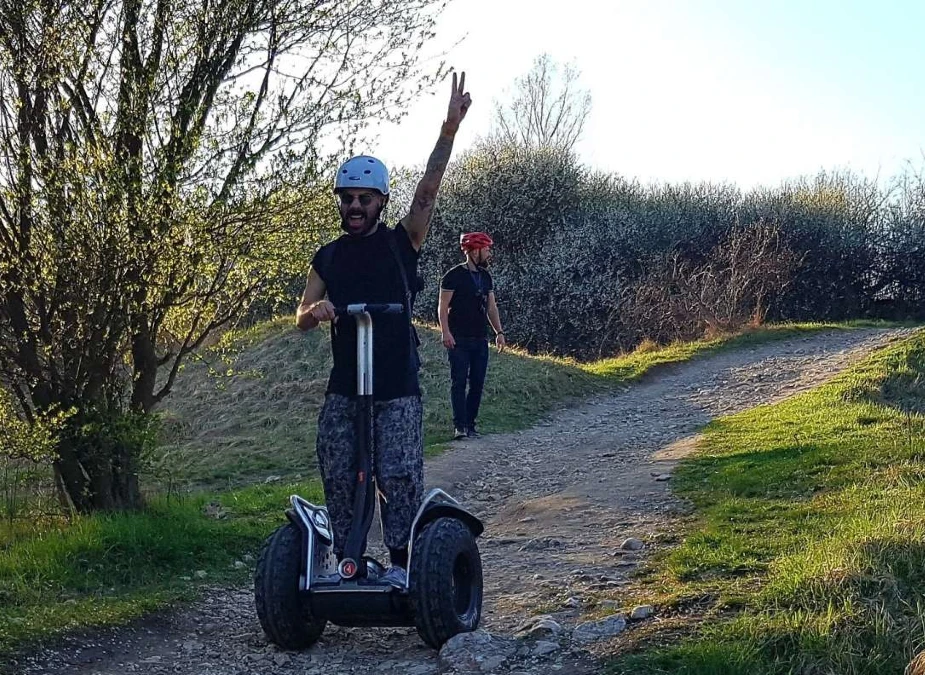 The tour begins at the Cruising Krakow office with a complete X2 Segway training session.
Don't worry if you've never used a Segway; you'll be taught everything.
After training, the journey takes you to the picturesque lake of Zakrzowek, a former quarry.
You can practice 4×4 riding on a 2×2 here while navigating obstacles around a lake and through the woods.
The ride ends with a relaxing return to the office, guided by your X2 Segway.
Ticket Cost: 370zł (US$90)
Save time and money! Explore 39 museums effortlessly with the convenient 1, 2, or 3-day Krakow City Card. Discover the hidden gems beneath Main Market Square, delve into Oskar Schindler's legacy, hear the trumpets at St. Mary's Basilica, and much more!
---
---
Meeting point for Krakow Segway Tour
The meeting point for the Krakow Segway Tour varies for different tours.
Check the latest information on the ticket booking page before you start.
Krakow Segway Tour timings
The Segway Tours in Krakow start at 9.45 am, and the last ride departs at 5.45 pm daily.
You should arrive at least 15 minutes before the Segway Tour's starting time for a more comfortable experience.
How long does the tour take
The Segway Tours in Krakow lasts around 2 to 3 hours.
The experience involves a relaxed tour of the key attractions, occasional stops for photo opportunities, informative explanations, and the possibility of a leisurely snack break.
Best time to go on Krakow Segway Tour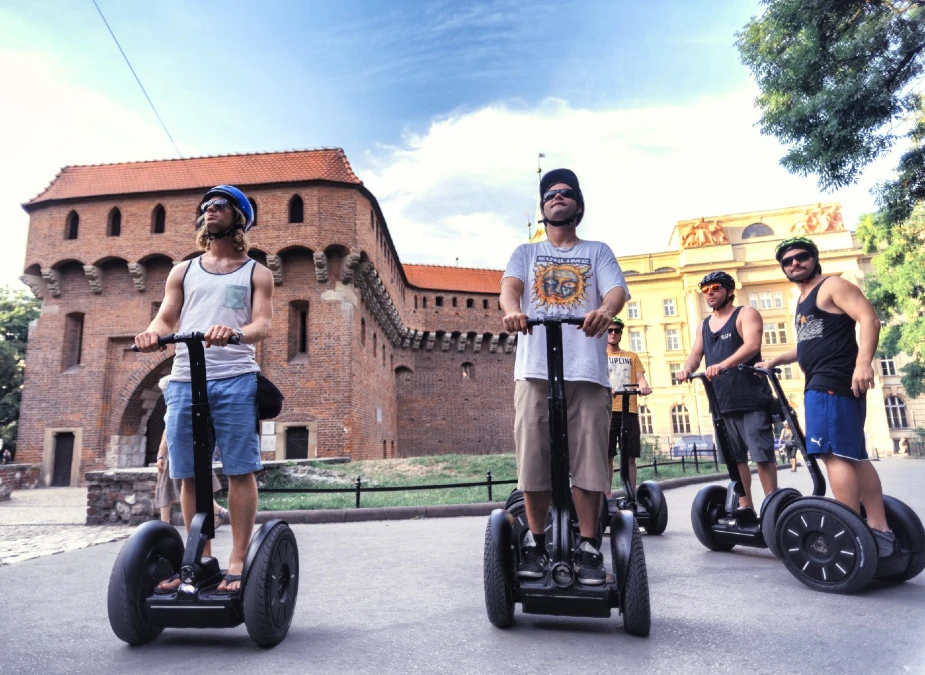 The best time to go on Krakow Segway Tours is early in the morning or in the evening.
Daytime tours enable tourists to observe the city in natural light, offering enhanced visibility and a clearer perspective.
Evening excursions can be enchanting as you witness the city aglow with lights and potentially encounter fewer individuals wandering the streets.
Travel during the off-season (spring and fall) to avoid the peak tourist season.
This ensures a more enjoyable and relaxing experience during your Segway trip.
Although summer (June to August) might be hotter, it is also the most popular season for travel and attracts more visitors.
The winter months of December to February can be very cold, and you could find the city less crowded.
---
---
FAQs about the Segway Tour in Krakow
Here are some frequently asked questions about the Krakow Segway Tours:
Do I need prior experience to join a Segway tour in Krakow?
No prior experience is necessary. Segway tour operators provide quick training sessions before the tour begins to ensure that participants feel comfortable and confident riding the Segway.
What should I wear for the Krakow Segway Tour?
Wear comfortable clothing and closed-toed shoes, preferably sneakers. It's also a good idea to dress appropriately for the weather and bring a light jacket or sunscreen.
Is there an age or weight limit for Krakow Segway Tours?
The Krakow Segway Tours are not suitable for children under seven years of age. The minimum weight limit for Segway riding is 35 kg (77 lbs), and the maximum is 120 kg (264 lbs).
Are Segway Tours in Krakow safe?
Yes, Krakow Segway Tours are safe when proper safety guidelines are followed. Training sessions are provided to ensure participants know how to operate the Segway safely. Helmets and other safety gear are also provided.
Can pregnant women or individuals with mobility issues participate in a Krakow Segway Tour?
Pregnant women and individuals with mobility issues are usually advised not to participate due to safety concerns.
What languages are the Krakow Segway Tours conducted in?
Krakow Segway Tours are usually conducted in English, Polish, and German.
How much does a Segway Tour in Krakow cost?
Segway Tours in Krakow are priced from 200zł (US$49) and can range up to 370zł (US$90), varying based on factors such as trip duration, timing, and specific itinerary.
Are there age restrictions for children on the Krakow Segway Tours?
Age restrictions vary by operator, but generally, participants must be at least 12 to 14 years old to join a Segway tour.