Sid Frisjes is known as the Eiffel Tower finger guy, and thousands of his photoshopped photographs are floating around the Internet.
Now, don't you start thinking dirty! This is pure family-style fun.
The Backstory
In 2015, A Dutch food blogger Sid Frisjes visited the Eiffel Tower and, like every other tourist, took an innocent photograph trying to hold the Eiffel Tower from its tip.
Sid's attempt to place his fingers on top of the Parisian monument fell short by much.
That's when he decided to seek the help of the notoriously funny users of 4Chan.
He requested them to Photoshop the Eiffel Tower under his finger, so that it would seem as if he is touching it.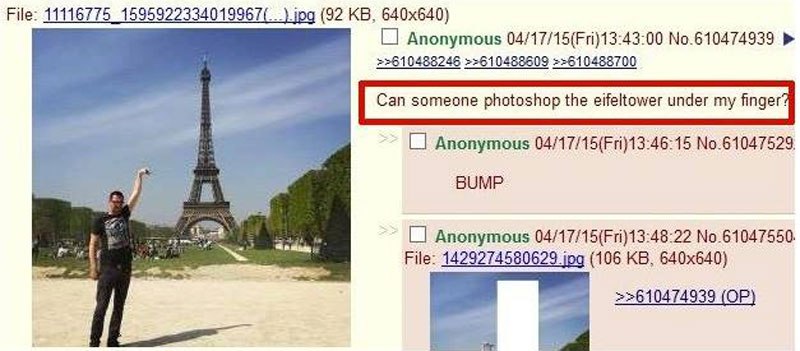 What followed took the Internet by storm.
Photoshop experts – some good, some bad, but all of them extremely creative – got to work and produced some of the funniest photoshopped images of Eiffel Tower.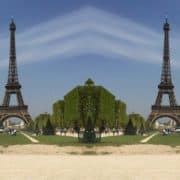 We present some of these funny photoshopped images below –
1. Eiffel Tower bends itself so that the finger can touch it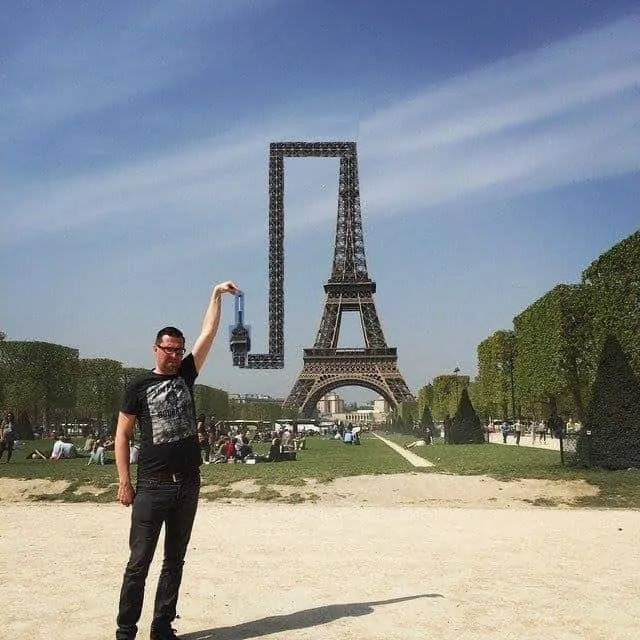 2. Sid the Superman's finger touches Eiffel tower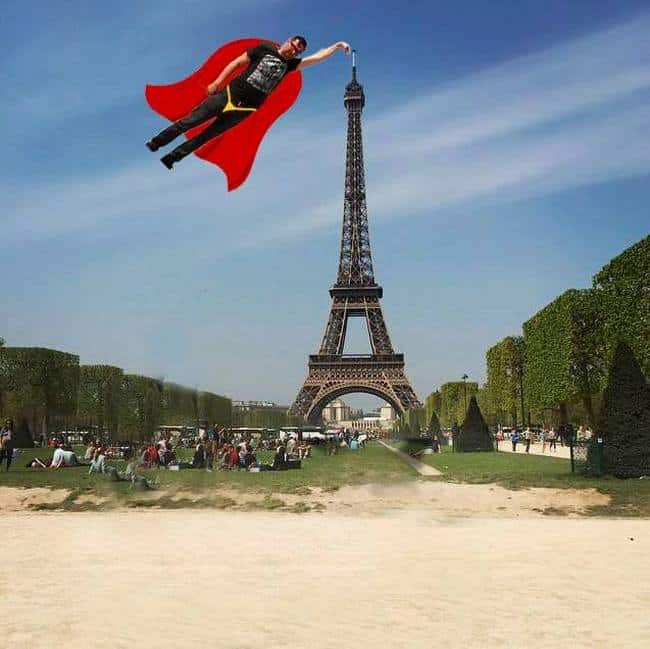 3. No, Sid is not a magician and this is not a mirror trick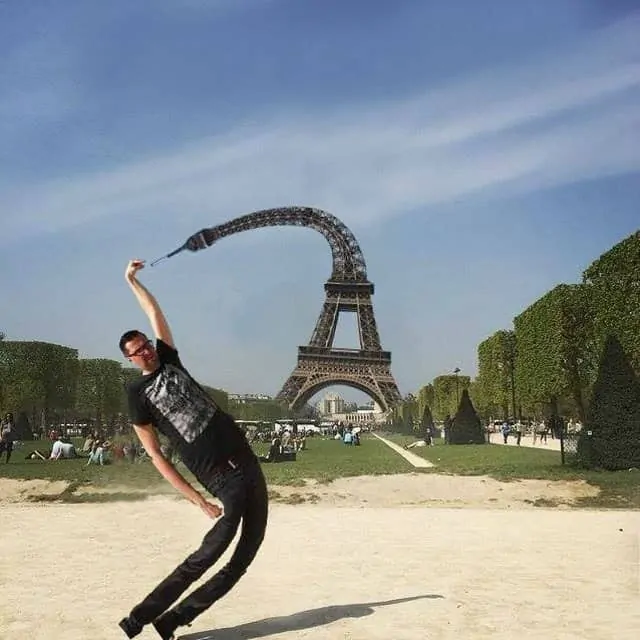 4. Self help is the best help to reach Eiffel Tower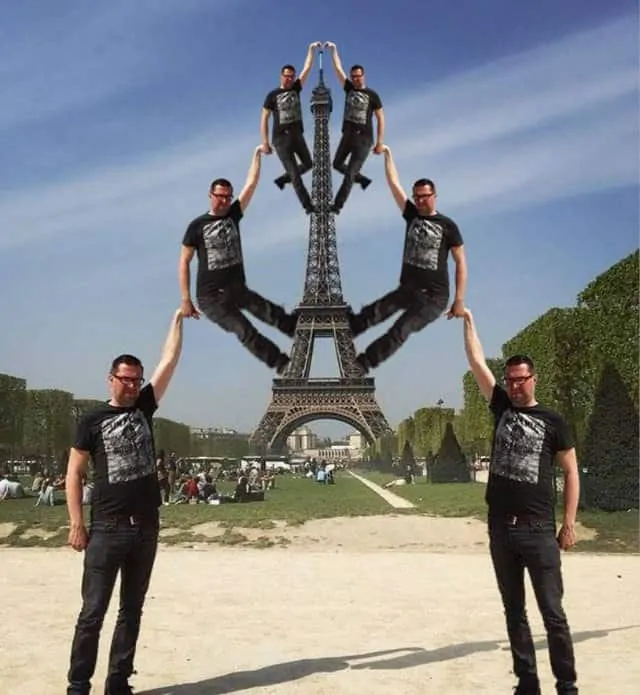 5. Eiffel Tower finger guy gets the help of friends in high places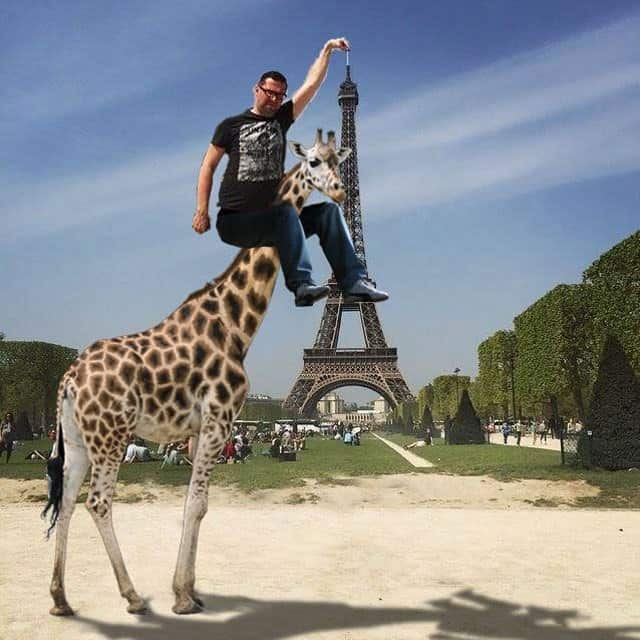 6. Eiffel Tower is cut, copy and pasted just under the finger, in just under a minute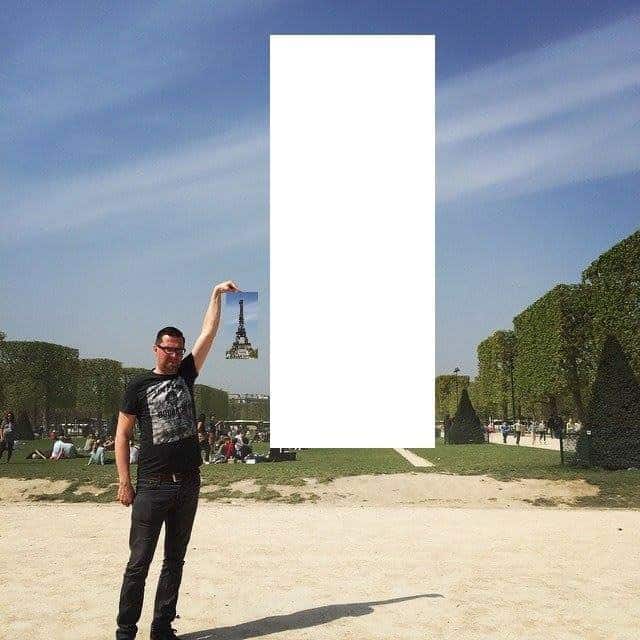 7. So what if Sid Frisjes can't reach the Eiffel Tower, his finger definitely can…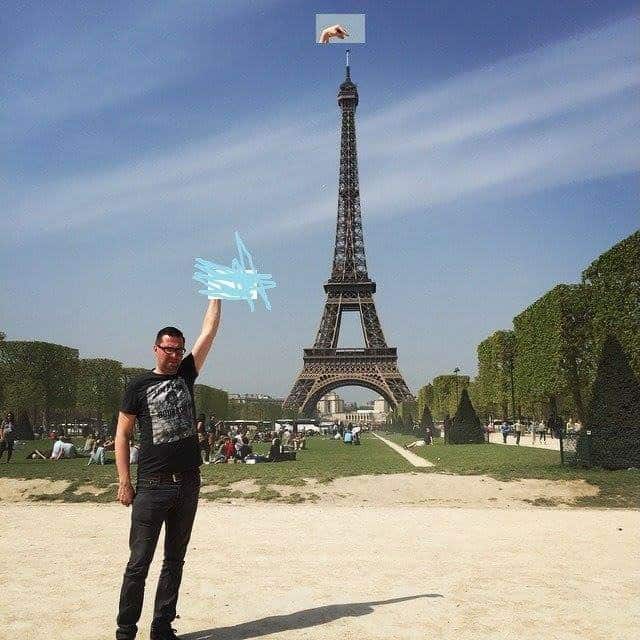 8. Touching the Eiffel Tower has been fashionable since the dinosaur days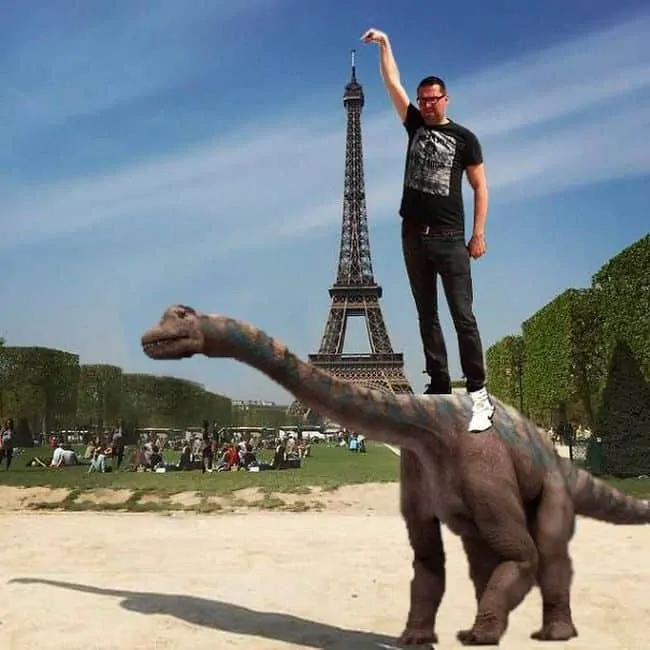 9. There is nothing a small ladder can't fix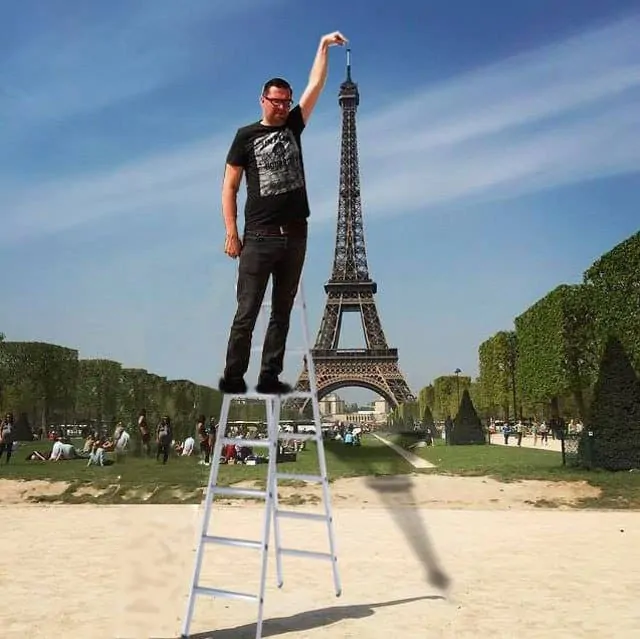 Funny but true: Do you know about the time when a kiss on the Eiffel Tower resulted in a massive manhunt?
10. When the goal is noble you grow your own wings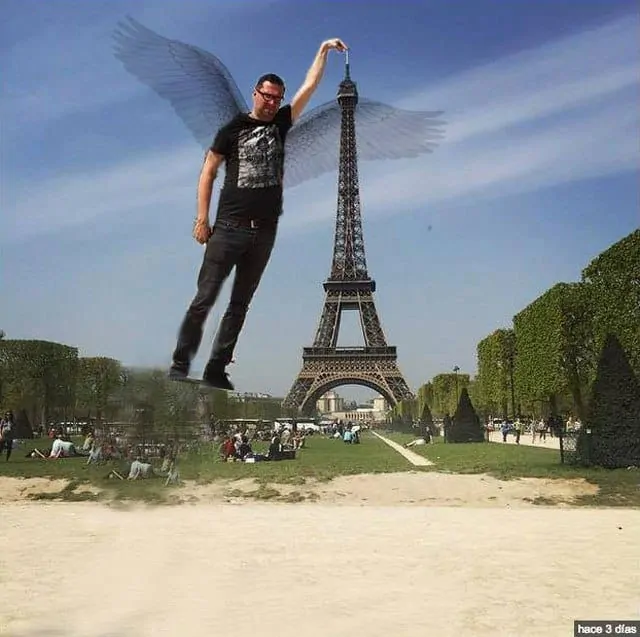 11. When the Eiffel Tower itself decided to touch the finger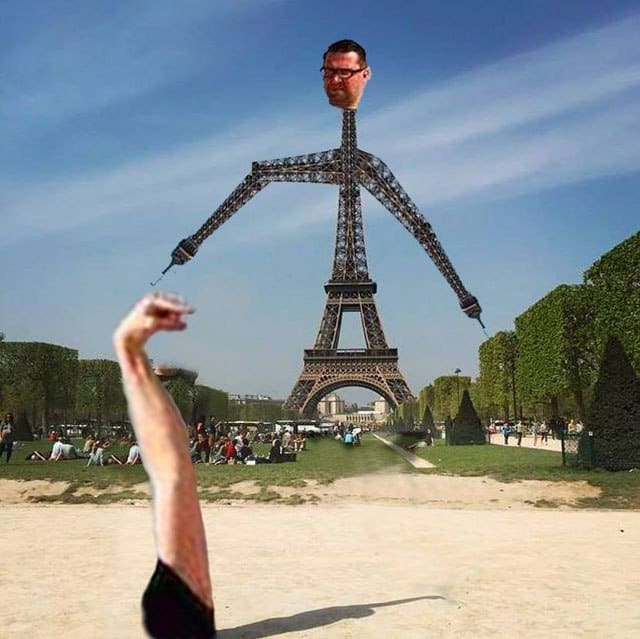 12. All it takes is a leap of faith to touch the untouchable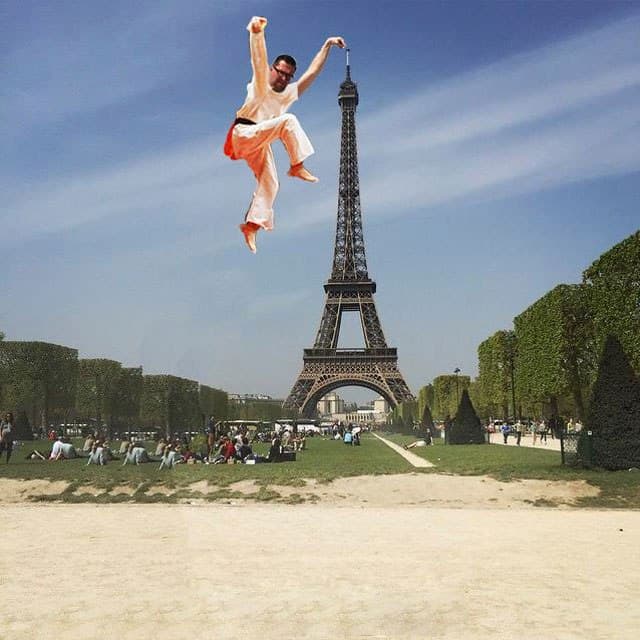 13. Sid Frisjes stretches himself to become the Eiffel Tower finger guy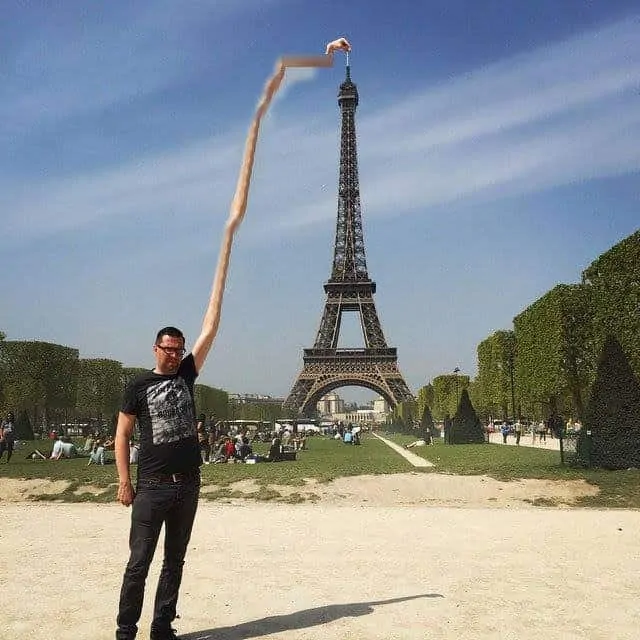 14. Good intention, but bad effort by the Photoshopper to help the Eiffel Tower finger guy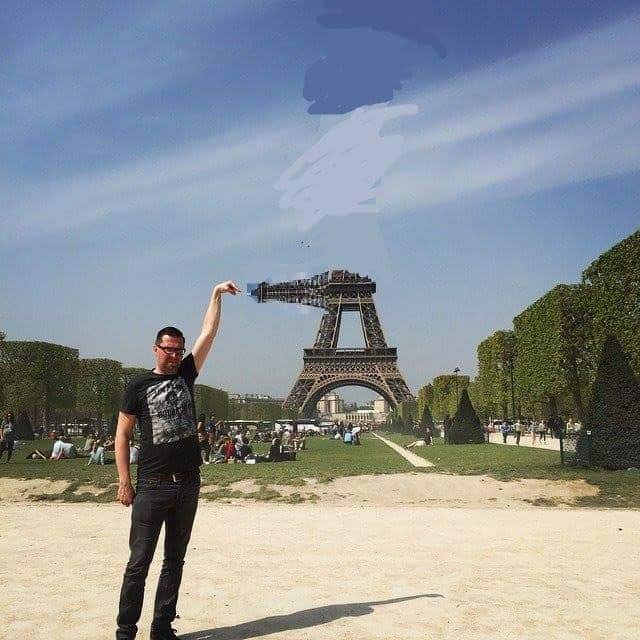 15. When the Eiffel Tower decides it has had enough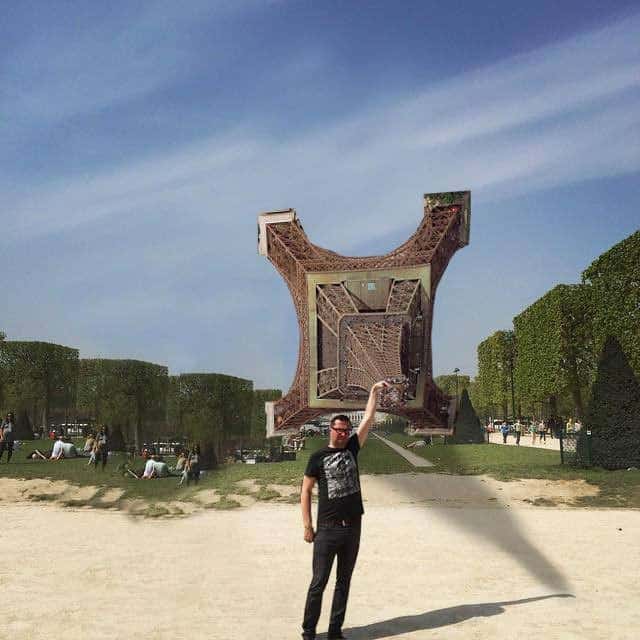 It has been eight years since the 'Eiffel Tower finger guy' went viral, but these photos still get the laughs.
Couple of years back Sid Frisjes celebrated his fifth anniversary of breaking the Internet.
Planning a visit to the Eiffel Tower? Follow the link to find out everything about the tourist attraction before purchasing your Eiffel Tower tickets.