Vacations are not always about visiting new places, adventure or shopping.
Sometimes it can also about taking a break from the present, slowing down and trying to make sense of this world.
That is, invoking the spirituality in you.
A regular vacation or a holiday can help you slow down and relax, but you need a spiritual retreat if you expect to make sense of this World.
Many times a traveler doesn't know that he (or she) actually needs a spiritual vacation, so if you feel you don't need it now and all you deserve is a trip to Kenya for some wildlife, sure go ahead.
You will be convinced enough on a spiritual holiday by the time "your time" for a spiritual retreat will come.
Two things are very important on a spiritual journey – never start before the journey's time has come and second take along a good guru on your journey.
This means you need to choose your retreat (or organization) for the spiritual journey with a lot of care.
If you end up choosing the wrong retreat, you may never ever think of a spiritual vacation again.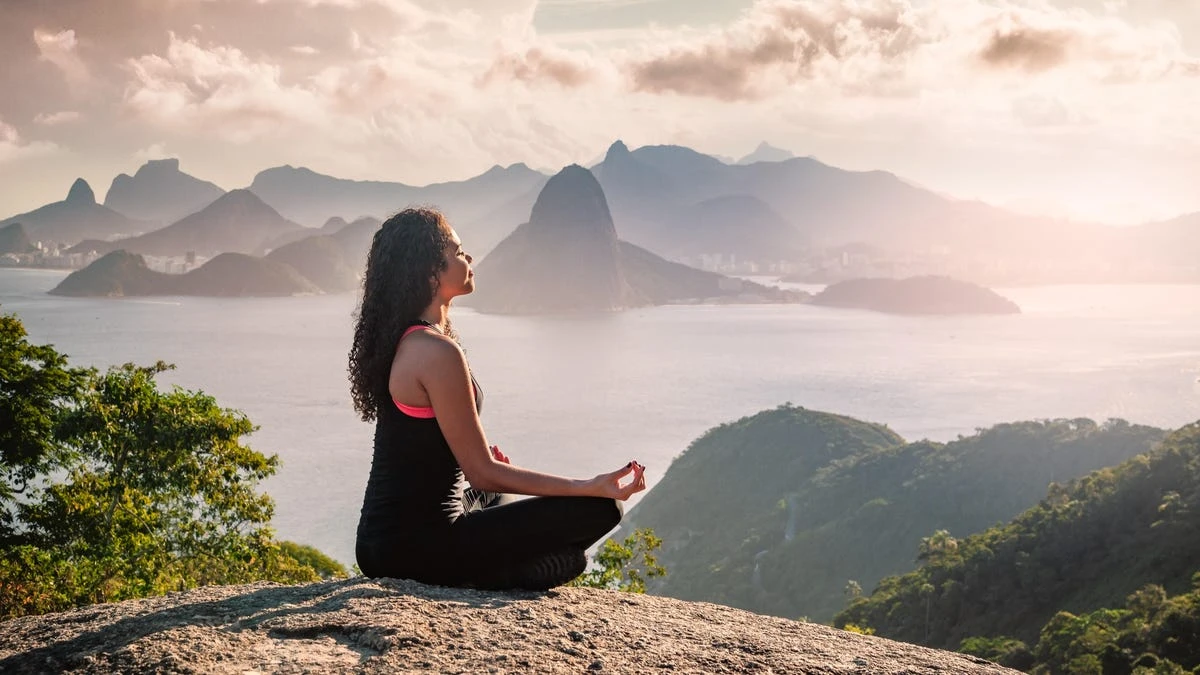 Best Spiritual Retreats
Before we proceed any further let's try and define how we see a spiritual retreat.
"Any place which can help a traveler find inner peace can be called a spiritual retreat."
Please note that a lot of research was done to come up with this list of the best spiritual retreats in the World.
If you don't agree, please share your comments and we will be happy to accommodate. This list is in alphabetical order.
1. Ananda – in the Himalayas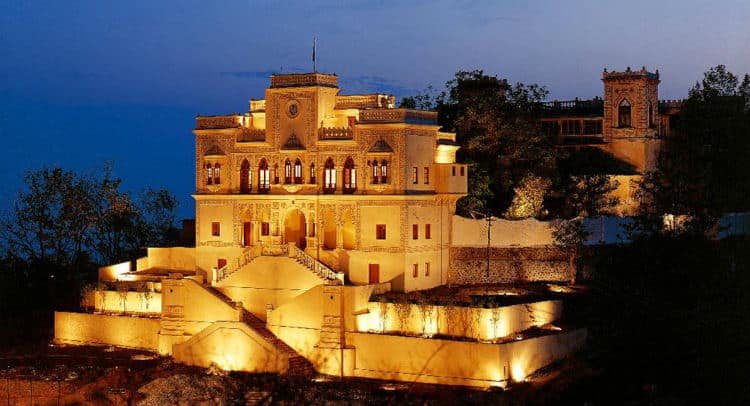 Where is this Spiritual retreat: Uttaranchal, India
What Ananda – in the Himalayas offers
Ananda was the home of erstwhile Maharajah of Tehri-Garhwal.
Located 3,000 feet above sea level, 'Ananda – in the Himalayas' provides an excellent view of the Ganges and the nearby religious places called Rishikesh and Haridwar.
There is an enviable 21,000-square-foot spa, several yoga pavilions inside and outside in the gardens, not to mention the excellent tea lounge.
The spiritual journeys are designed after extensive discussion with the traveler and are customized to each individual guest.
The spiritual journey can also include Buddhist teachings or yogic breathing methods.
It is important to know that this spiritual retreat has an amazing view, and it is worthwhile to spend time outdoors.
2. Shambhala Mountain Center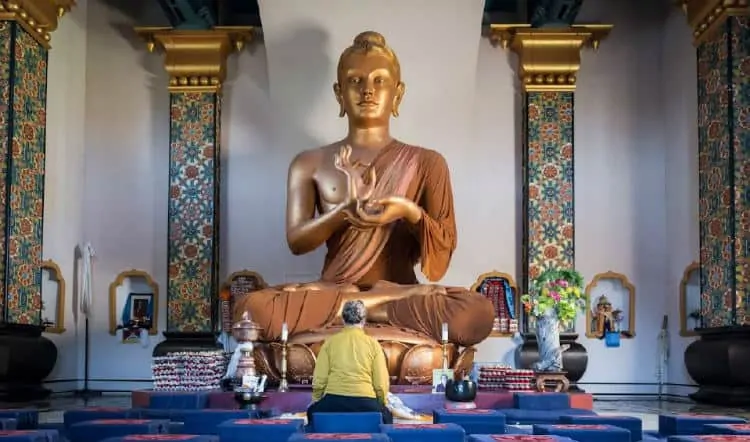 Where is this Spiritual retreat: Red Feather Lakes, Colorado, USA
What Shambhala Mountain Center offers
The 600 pristine acres of Shambhala are spread across the Rocky Mountain valley in the northern part of Colorado.
This spiritual retreat combines the natural beauty, unspoiled wilderness, blue skies and crisp mountain air and presents all of these with the comforts of a modern retreat campus.
This spiritual retreat offers both short-term and long-term spirituality programs (more than 100 courses in a year) taught by accomplished practitioners of spirituality.
Shambhala also offers specialized spirituality courses for children, writers, artists etc.
3. The Middle Way Spiritual Retreat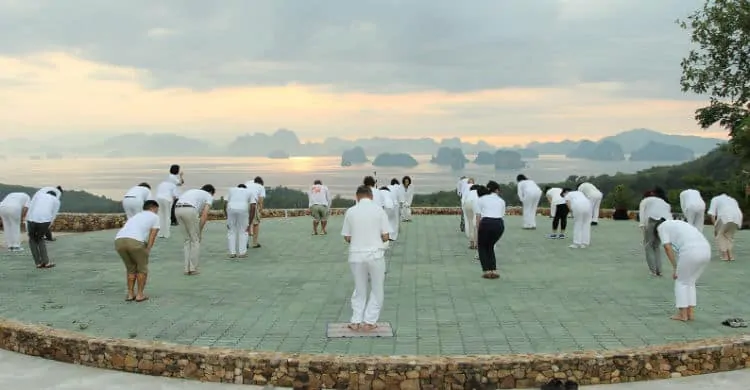 Where is this Spiritual retreat: Loei, Thailand
What Middle Way Spiritual Retreat offers
This spiritual retreat is surrounded by lush green hills and tropical forest in northeastern part of Thailand.
The retreat has various indoor and outdoor spiritual spaces, not to mention nice gardens and pavilions.
At the core of this retreat is the Buddhist Tradition form called Dhammakāya.
The Dhammakaya Movement started in 1970s, with roots stretching back much earlier and is today the fastest growing Buddhist movement.
The objective of this spiritual retreat is to help all find the inner peace in the very eye of the storm.
It is important to note that in this retreat you expected not to tell lies and kill mosquitoes.
4. Osho Spiritual Resort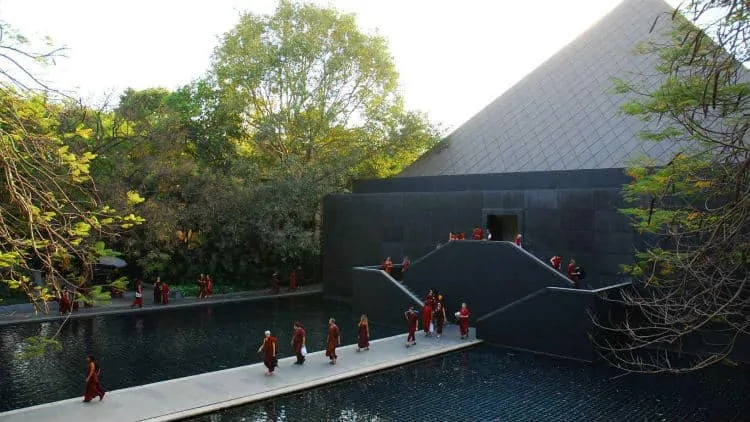 Where is this Spiritual retreat: Pune, India
What Osho Spiritual Resort offers
The Osho Ashram is very modern but keeps its roots in values of the past.
Just a little out of Mumbai, the financial capital of India, this spiritual retreat is crowded during the non-summer months.
Its 40-acre campus has huge Zen gardens, spiritual auditoriums, seminar places inside black pyramids.
This spiritual retreat also has all the trappings of high living, what with facilities such as tennis courts, a nightclub, and a mini-mall….all inside the spiritual resort.
This resort is a bit different than the others because, besides meditation, there is a lot of meditative dancing and singing.
It is compulsory to wear maroon colored robes to participate in any of this resort's spiritual programs.
5. Holy Isle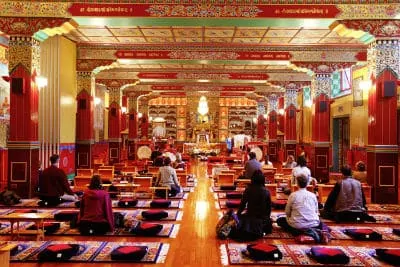 Where is this Spiritual retreat: Isle of Arran, Scotland
What Holy Isle offers
Holy Isle is situated on a private island just off the Isle of Arran, on Scotland's coast.
In the north end of the island is Centre for World Peace and Health, where all the spiritual classes are held.
At the core of Holy Isle is what is known as "Kagyu spiritual," one of the four major schools of Tibetan Buddhism.
Both serious students and those who just want to dip these toes and try meditation and spirituality end up coming to this meditation retreat.
There are 60+ single and double bedrooms but all of them are spartan, to suit the needs of a spiritual traveler.
6. Green Gulch Farm Zen Center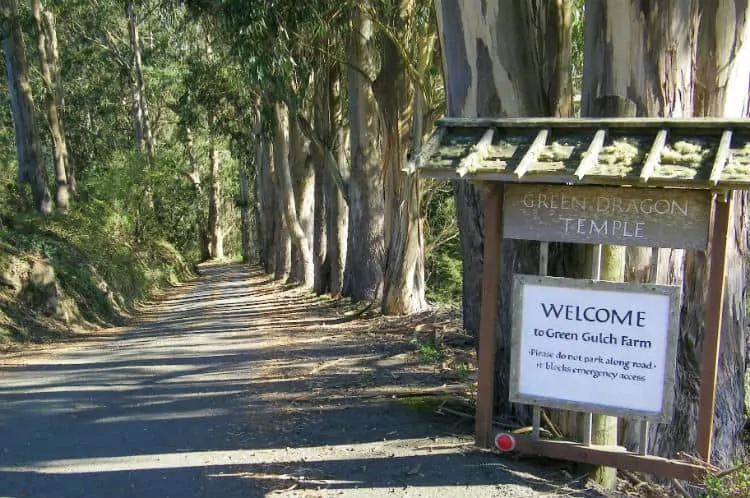 Where is this Spiritual retreat: Muir Beach, California
What Green Gulch Farm Zen Center offers
This retreat is on Munir Beach and is surrounded by aromatic eucalyptus, which gives it a nice, soft aromatic ambiance.
Existing students of spirituality are most likely to feel comfortable here because there isn't much of teaching that happens at Green Gulch Farm Zen center.
There is a working organic farm and garden as well at this place to encourage the spiritual travelers or seekers to attend workshops in organic cultivation etc.
The traditions and spirituality followed here are that of Japanese Zen Buddhist spiritual called 'zazen'.
Your stays at this spiritual retreat can be as per your choice – either long or short.
Whatever be the duration of your stay, you will have to attend daily spiritual sessions and seminars.
7. Simple Peace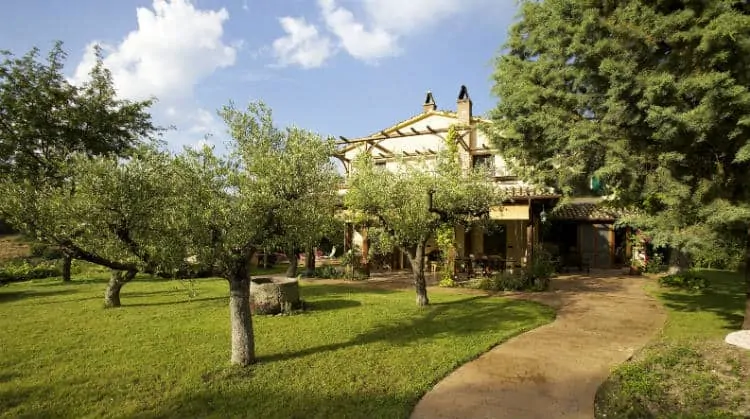 Where is this Spiritual retreat: Assisi, Italy
What Simple Peace offers
In 2002 the Davis' couple created this beautiful Hermitage of Simple Peace at Assisi, Italy. In the last twelve years, this place has come a long way.
The objective of the couple at 'Simple Peace' is to help those seeking spiritual silence find their inner source of joy and life's simplicity.
This is a perfect place to try and find out the mystery of life and of our own existence.
The spiritual sessions take place in various locations in and around the retreat.
The accommodation is modest, though all have private gardens for that occasional private meditation.
8. Insight Spiritual Society
Where is this Spiritual retreat: Barre, Massachusetts
What Insight Spiritual Society offers
Based in central Massachusetts, this retreat is a 200-acre property which surrounds an old mansion.
If you opt for a long-term spirituality program, you will have to stay at the Forest Refuge, a few miles inside the countryside.
At the core of this spirituality, retreat is the concepts of 'vipassana' (insight) and 'mettha' (sweet kindness). Silence plays a big role in all the training at Insight Spiritual Society.
One unique thing about this center is the fact that the use of perfume and other scented products is discouraged.
9. Rolling Meadows Spiritual Retreats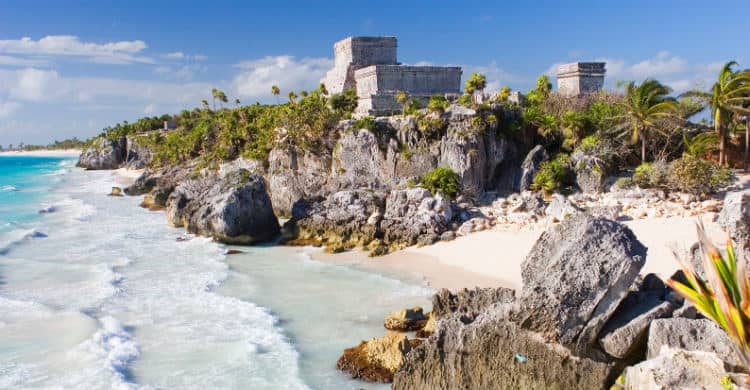 Where is this Spiritual retreat: Tulum, Mexico
What Rolling Meadows Spiritual Retreats offers
The spiritual retreats for the students here happen at Retiro Maya, on Mexico's Yucatan peninsula.
The travelers who come here seeking inner peace don't go disappointed as they follow the daily schedule with both yoga and 'vipassana' incorporated.
There are 13 accommodations with private baths and king sized beds etc.
Just in case you thought you could live your city life in here, do remember that this is the only retreat without any electricity.
Sources

# Forbes.com
# Mrhudsonexplores.com
# Themindfulsteward.com
# Tripstodiscover.com

The travel specialists at TheBetterVacation.com use only high-quality sources while researching & writing their articles. We make every attempt to keep our content current, reliable and trustworthy.
Recommended Reading
Best affordable meditation, wellness and health retreats