Ballet in Russia may have been created by foreigners, but in its current form and character, it is purely Russian.
Ballet theatres such as Bolshoi, Mariinsky, Mikhailovsky etc have charmed their audience through the ages and even today they lure tourists in the name of ballet holidays in Russia.
No wonder then that Russia is known as the home of ballet. Not just ballet.
Russians are also proud of their amazing cultural achievements in other fields such as opera, literature, music etc.
Therefore, a holiday in Russia is always an enriching experience both for adults and kids.
Russian tourism offers a lot of ballet holiday package tour options which are bound to give you a glimpse into the amazing dance-form called ballet.
As part of these ballet tours you can attend first class performances at the world-famous theatres such as Boshoi theater, Mariinsky theater, Mikhailovsky theater etc.
Do negotiate with your travel agent to include an excursion of the ballet theatres as well in the holiday package.
The most popular Russian cities where tourists from all over the world land up in hordes are Moscow and St Petersburg.
These cities also double up as ballet retreats. These twin-city ballet vacations are just right for short breaks, or long relaxed sojourns for both singles and families.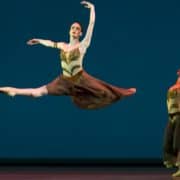 Best time to visit Russia for a ballet holiday
If a ballet vacation is what you are looking for, it is best if you plan your trip in the months of May, June and July.
This is the period when both the ballet cities (Moscow and St Petersburg) boast of their best weather.
However, do note that from mid-July to mid-September the theatres start touring, which means they aren't available to perform in their cities.
Quick links to Ballet shows –
Approximate cost of ballet holidays in Russia
The cost of your ballet holiday in Russia is bound to be high because of the high demand for Russian ballet.
Thanks to the high demand, the price of tickets at these ballet theatres are higher than usual.
Travelers book their tickets months in advance, to get them at the base price.
In fact, the demand is so much that most ballet fanatics don't get the tickets even if they are willing to shell out a lot more.
For the exact ticket price of each performance please try the links to the performance schedule given below.
Recommended Reading:
1. How to persuade your partner to travel
2. Travel tips for first time travelers
Which ballet performance to watch?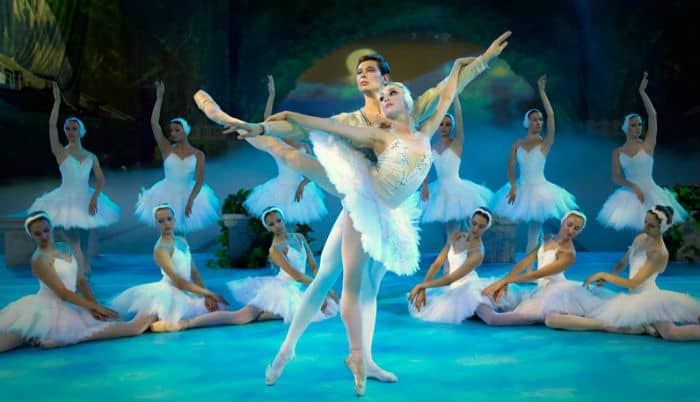 During your ballet holiday in Russia, you will be pampered for choice.
We suggest you go through the schedules of the top three ballet theatres, select the performances you want to watch, purchase the tickets and then go about booking your flight tickets to Russia.
The schedule of all the ballet theatres are given below –
Schedule of Bolshoi Ballet Theatre, Moscow
Schedule of Mikhailovsky Ballet Theatre, St Petersburg
Schedule of Mariinsky Ballet Theatre, St Petersburg
What to include in the Russian ballet holiday tour package
While negotiating a package deal with your tour operator, please make sure the following are included:
1) Visa processing costs
2) International flight tickets for all passengers
3) Travel insurance (in case your tour operator doesn't provide this, please ensure you get it anyway)
4) Your hotel accommodation in both Moscow and St Petersburg (if you plan to visit both the cities)
5) Your meals, for the duration of your stay
6) Transportation from your hotel to the theatre and back
7) Tickets to the ballet (confirm the titles of the ballet they will show you).
8) Excursion of the theatre, before or after the ballet performance
9) Transport between the two cities (if your itinerary includes both Moscow and St Petersburg)
Most popular ballet theatres in Russia
Bolshoi Ballet and Mariinsky Ballet lead the ballet revolution in Russia.
While Bolshoi ballet comes up with colourful and bold performances, combining technique and athleticism with dramatic intensity the Mariinsky ballet has devised its own style.
Mariinsky theatre group believes in keeping their performances pure and classical.
Bolshoi Ballet Theatre
Bolshoi Ballet is the flag bearer of ballet in Russia.
The name "bolshoi" means "grand" in Russian. It is a world-renowned classical ballet company, with its headquarter is at Bolshoi Theatre in Moscow.
It was founded almost 250 years back and is one of the oldest ballet companies of the World.
The theatre company has more than 200 dancers who are divided into two corps de ballet.
Mariinsky Ballet Theatre
Mariinsky Ballet in Saint Petersburg is the second best and biggest ballet company in Russia, which keeps Bolshoi Ballet on its toes.
Built in 1859, it was named Mariinsky to honour Empress Maria Alexandrovna, wife of Alexander II.
Mariinsky theatre has inherited a lot of plays from Bolshoi ballet and has been reconstructed many times through the ages.
Recommended Reading
1. Horse riding in Russia
2. Golf breaks in Russia