The Alhambra is a fortress complex in Granada, Spain, and attracts 2.7 million tourists annually.
Granada is in the Andalusia province of Spain and is close to all the region's major cities, such as Malaga, Seville, Cordoba, etc.
That's why most of the tourists visiting these cities take a day out to visit Alhambra Castle and the city of Granada.
In this article, we share everything you must know before booking your Alhambra tour from Seville.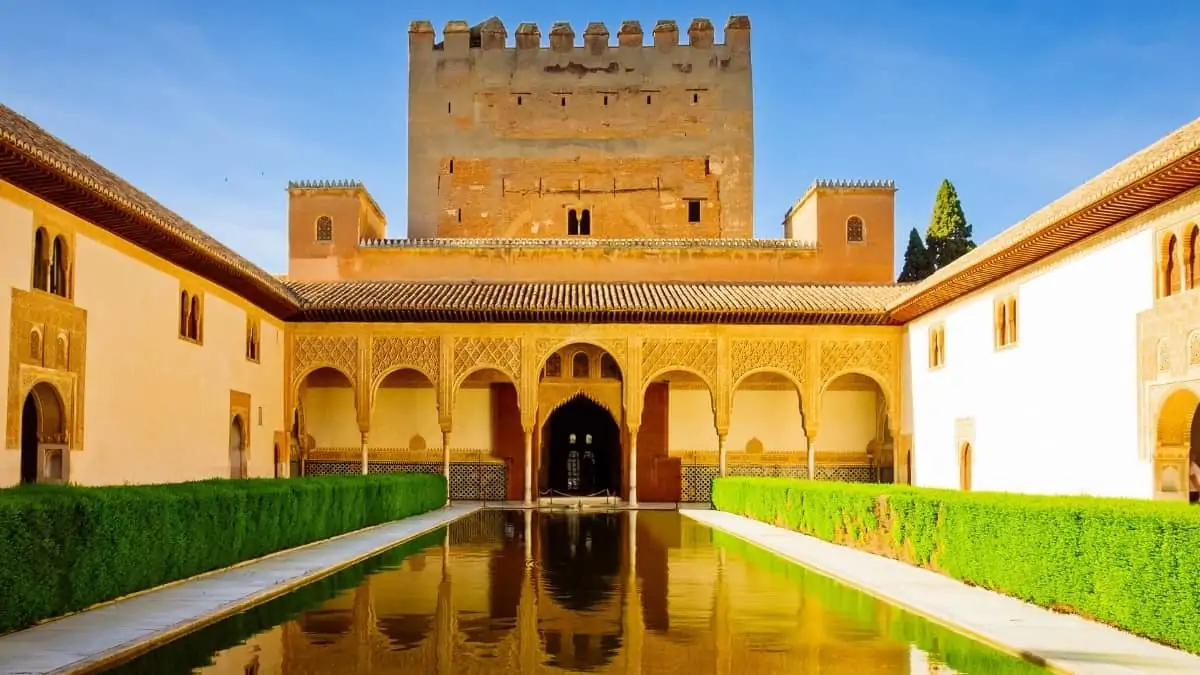 Distance from Seville to Alhambra Palace
Granada is 258 Kms (160 Miles) from Seville, and you must take the Autovía A-92, the highway in Andalusia, Spain.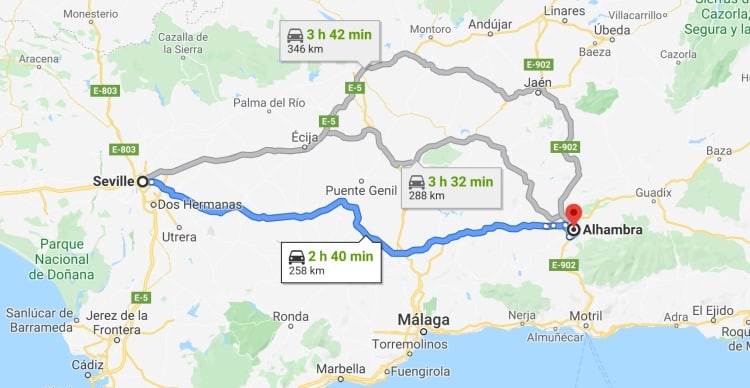 Travel time is 2 hours, 40 minutes, one way but the countryside is beautiful, and there are regular stops.
Possible to visit Granada in a day?
Seville and Granada are two of the most visited cities in Spain, and there is a lot of tourist movement between these two cities.
If you leave Seville early, it is possible to visit Alhambra in Granada, spend time in the city center, and also explore the Albaicín neighborhood and get back before 9 pm.
Group tours take around 13 hours for trips to Granada, while private tours take about 10 hours.
Continue reading to find out more about how you can plan a day tour to Alhambra from Seville.
How long does Alhambra take
Visitors tend to explore all must-see attractions of Alhambra in four to five hours.
Most visitors end up walking up to 4 kms (2.5 miles) while exploring the Islamic architectural marvel.
Tip: Wear comfortable walking shoes.
---
---
From Seville to Alhambra, Granada
Alhambra is 2.5 Kms (1.5 Miles) from the center of Granada City.
There are four ways of getting to Alhambra in Granada – trains, ALSA buses, cars, or group tour buses.
Seville to Alhambra by train
Renfe runs all Seville to Granada trains.
Four trains depart from Sevilla-Santa Justa station every day and arrive at Granada train station in approximately two hours and thirty minutes.
The trains are comfortable and offer a serene journey through the Andalusian countryside.
The cost of the train ticket ranges from 25 to 30 Euros one way.
Seville to Granada by bus
ALSA operates the bus services (also known as Autobuses) between Seville and Granada.
You can board the buses at Estación de Autobuses Plaza de Armas and get down at Estación de Autobuses de Granada bus station.
Bus schedule
Everyday 10 ALSA buses go from Seville to Granada, the first at 8.15 am and the last at 11 pm.
The other scheduled bus times are 10 am, 11.15 am, 12 noon, 2.30 pm, 3.30 pm, 4.15 pm, 5.15 pm, 8 pm, and 11 pm.
The fastest bus reaches Granada in three hours, and the slowest takes half an hour more.
You can either opt for the Normal bus or the Supra Economy bus, which offers a more comfortable experience.
Bus ticket price
Normal bus, one way: 24 Euros
Normal bus, both ways: 42 Euros
You must be ready to board 15 minutes before departure.
Return: Granada to Seville by bus
Daily ten buses leave Granada Bus station and reach Seville Bus Station (Estación de Autobuses Plaza de Armas).
The first bus leaves at 3 am, while the last bus departs Granada at 8.30 pm and reaches Seville at 11.30 pm.
Where to buy bus tickets?
You can reach the Seville Bus Station half an hour earlier and buy tickets from one of the many ALSA ticket kiosks.
You are likely to find a queue at these kiosks to buy tickets, so it is better to start a bit early.
If you buy the bus tickets online, you must pay 2.5 Euros extra per person as a convenience charge. They also have mobile apps for Android and iPhone.
Even though it is convenient, we don't recommend you opt for the bus.
Continue reading to know the best option available.
Traveling by car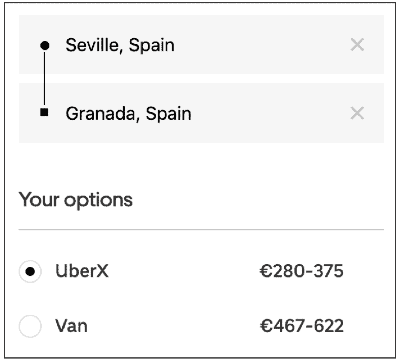 If you are a group of 4-5 people and prefer your privacy, traveling by car might be a good option.
If you book an Uber, you can get to Granada in 300 to 350 Euros.
Seville to Granada car rental
Some tourists rent a car to drive from Seville to Granada because it helps them enjoy the scenery and drive along the beautiful Andalusian countryside roads.
Avis, Europcar, and Hertz are all reputable car rental companies with offices in both cities.
Office in both Seville and Granada is essential if you want to pick up the car in one city and drop it in another.
If you decide to take a car, here is what we suggest: drive yourself to Granada, and since you will be tired during the return journey, take an Uber or Taxi.
Car parking in Alhambra
Private transport is not allowed to enter Alhambra.
However, there are enough parking spaces located some distance from the Alhambra Box Office and the castle's main entrance. Get driving directions
Important: Only a limited number of tickets get sold every day, because of which there is a huge demand for last-minute Alhambra tickets.
---
---
Alhambra tours from Seville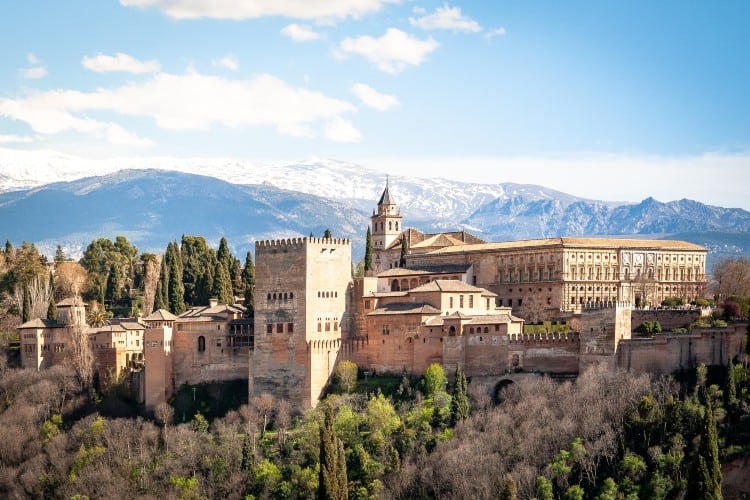 We highly recommend Seville to Alhambra Palace tours by coaches.
Tourists prefer Alhambra and Granda city tours, including transport, because they can then focus on having fun without worrying about how they will get there.
These bus tours from Seville to Alhambra start between 6.30 am to 8 am.
Such tours happen in new high-end coaches, with a maximum capacity of 30 passengers, driven by professional and friendly bilingual drivers.
The buses also have a highly qualified guide and other amenities such as onboard WiFi, mobile chargers, and water.
It is ideal for families, couples, and even groups of friends who want to have a relaxed trip instead of worrying about transport.
We recommend the following Granada tours from Seville –
Guided tour of Alhambra Palace
If you are in Seville, this is one of the most exceptional Alhambra tours you can book.
At Alhambra, you can choose to explore all the areas – the Nasrid Palaces, Alcazaba (the military zone), Generalife (the King's retreat), Palace of Carlos V, and Mosque Baths.
Or you can decide to skip the Nasrid Palaces.
Once the guided tour is over, you head back to Granada city for some exploration and lunch.
The tour bus gets back to Seville by 8 pm.
Starting time: 8 am
Tour Duration: 12 hours
Cancellation: 4 days before the visit date, for full refund
Travel Insurance: Yes, included
Tour price (WITHOUT Nasrid Palaces)
Adult ticket (12+ years): 108 Euros
Child ticket (3 to 11 years): 108 Euros
Infant ticket (up to 2 years): 15 Euros
Tour price (WITH Nasrid Palaces)
Adult ticket (12+ years): 120 Euros
Child ticket (3 to 11 years): 120 Euros
Infant ticket (up to 2 years): 15 Euros
Guided tour of Alhambra and Albaicin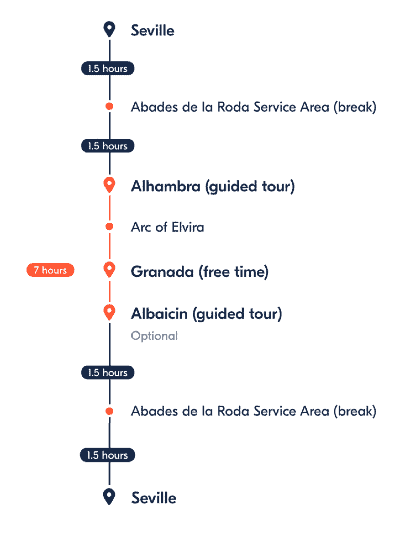 This tour starts with a visit to Alhambra Castle under the guidance of an official tour guide and expert interpreter of the city's heritage and fortress.
Then you move to the Granada city center for lunch.
During the post-lunch session, you take a guided walk of the UNESCO-protected Albaicín district, where the winding streets are reflective of its Medieval Moorish past.
By 8 pm, you will be back in Seville.
Starting time: 6 am
Tour Duration: 13 hours
Cancellation: 6 days before the visit date, for a full refund
Travel Insurance: Yes, included
Tour price
Adult ticket (12 to 64 years): 157 Euros
Seniors ticket (64+ years): 142 Euros
Child ticket (5 to 11 years): 95 Euros
Infant ticket (up to 4 years): 15 Euros
Bonus: Here is yet another Seville to Granada coach tour, which we like. The only two differences being – shorter duration (12 hours instead of 13), and lesser price (costs 8 Euros less per person). Find out more
---
---
Private tours from Seville to Granada
If money isn't an issue, but you prefer VIP treatment, we highly recommend a private tour to Alhambra.
Private tours from Seville to Granada and back also take lesser time and thus are less tiring.
There are two kinds of private Granada tours you can opt from –
Fully private tour: Alhambra Palace & Albaicin
You start early to see the Sevillian countryside's stunning visuals even as you pass by villages such as Estepa, Antequera, and Loja.
Once at Alhambra, the licensed guide takes you on a tour of Alcazaba, Nasrid Palace, and Generalife Gardens.
Then you explore the narrow streets, flower-filled squares and see spectacular views of Alhambra Castle from the Albaicin neighborhood.
After your walking tour of the old Moorish quarter, you reach Granada's city center for some time on your own.
You are then back in Seville by dinner time.
Starting time: 6.30 am
Tour Duration: 13 hours
Travel Insurance: Yes, included
Transport: A/C Mini-Van
Tour price: 825 Euros for a group of four
Semi-private tour: Alhambra Palace & Albaicin
If you are short on time, we recommend this tour because it lasts only 10 hours. This tour is a bit cheaper too.
This trip starts with a self-guided tour of Alhambra Palace, after which you move to the Albaicin neighborhood for a walking tour and some tapas with drinks.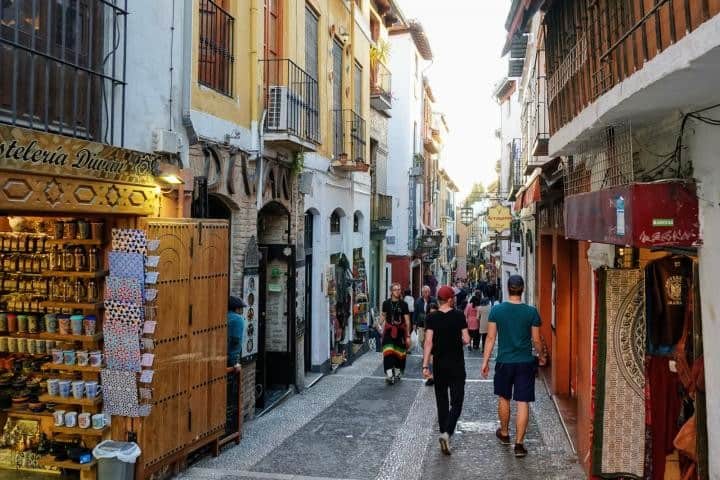 Then you get to taste a special dessert from Granada, which was for the first time made for the Pope.
After exploring the city's gypsy neighborhood for some more time, you get back to Seville.
Starting time: 7 am
Tour Duration: 10 hours
Travel Insurance: Yes, included
Tour price
Adult ticket (18 to 65 years): 256 Euros
Senior ticket (66+ years): 256 Euros
Youth ticket (12 to 17 years): 134 Euros
Child ticket (up to 11 years): Free
Recommended Reading: Alhambra tours from Malaga
Sources

# Tourscanner.com
# Tripadvisor.com
# Alhambra.org

The travel specialists at TheBetterVacation.com use only high-quality sources while researching & writing their articles. We make every attempt to keep our content current, reliable and trustworthy.
Popular attractions in Granada
# Alhambra Castle
# Generalife
# Nasrid Palaces
# Jardines de Zoraya