Welcome to the colorful world of Phoenix RoRo Street Art!
Roosevelt Row, or RoRo, is a busy, bright neighborhood in downtown Phoenix, Arizona.
RoRo has become a popular destination for street art fans, with a fantastic variety of paintings, graffiti, and urban art by local and international artists who have transformed the street into an open-air gallery.
The RoRo Street Art Tour provides an engaging and informative experience for tourists to explore Phoenix's rich street art community.
Whether you're an art enthusiast, a photographer, or simply a curious traveler, the RoRo Street Art Tour offers an unforgettable experience that allows you to connect with the artistic spirit of Phoenix.
This article covers everything you should know before booking tickets for the RoRo Street Art Tour in Phoenix.
Top RoRo Street Art Tour in Phoenix Tickets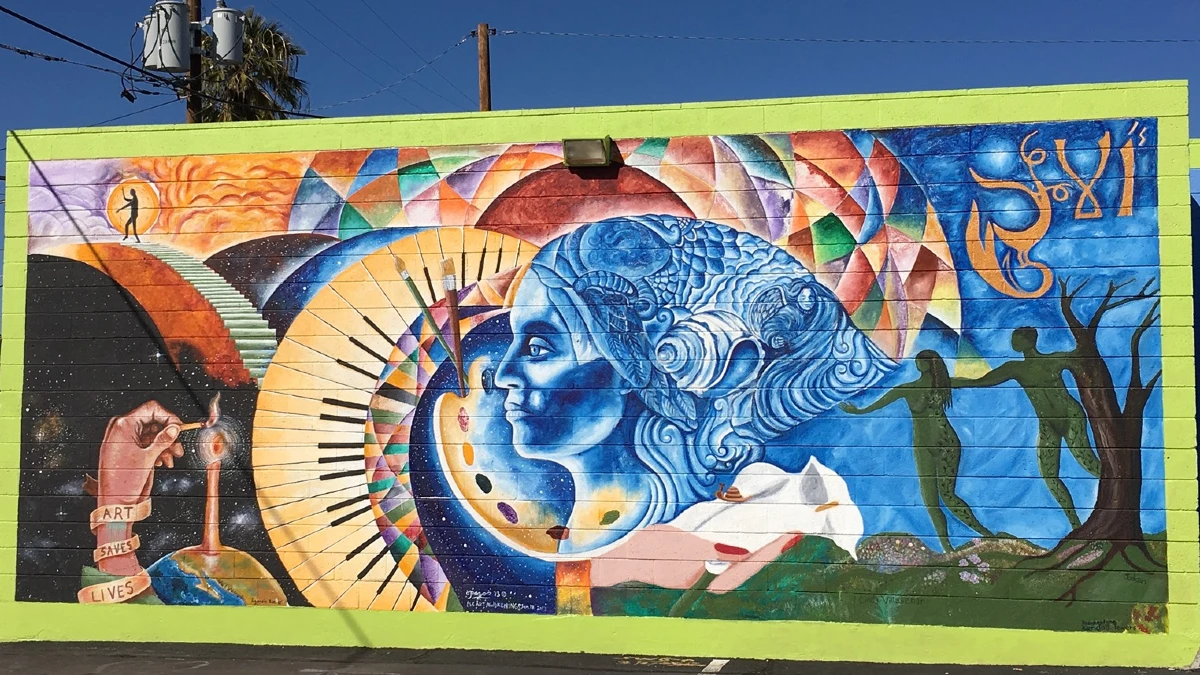 What to expect
When you're on the RoRo Street Art Tour in Phoenix, there are several exciting things you can expect to experience – captivating artwork, culture, and history.
The streets of RoRo are decorated with diverse creative styles, colors, and themes, ranging from large-scale paintings to intricate graffiti pieces.
Prepare to be immersed in a world of intriguing and aesthetically amazing artworks.
RoRo is more than just an art space, it's a thriving community with a rich cultural and historical heritage.
This tour is more than just a passive observation of art. You'll be able to engage with the artworks, express your thoughts, and participate in discussions.
Each artwork has a story, and the tour provides a platform for understanding the artists' intentions and the underlying social and cultural messages embedded within the art.
Overall, the RoRo Street Art Tour provides an exciting and engaging experience where you can explore the colorful world of street art and learn about its cultural and historical significance that thrives within the RoRo Street Art Tour in Phoenix.
---
---
Where to book tickets
The RoRo Street Art Tour Phoenix tickets can be purchased online or offline.
To save time and money, we suggest buying your tickets online.
Online ticket prices tend to be cheaper than offline tickets.
When you buy online, you can avoid the long queues at the ticket counters.
Because some tours sell limited tickets, booking early helps avoid last-minute disappointment.
When you book early, you also get your preferred time slot.
How do online tickets work
Visit the RoRo Street Art Tour booking page, select the number of tickets, preferred date, and time slot, and buy the tickets immediately.
After the purchase, you will receive the tickets in your email.
There is no requirement to bring any printouts.
You can show the ticket on your smartphone and start the tour.
RoRo Street Art Tour in Phoenix ticket prices
The RoRo Street Art Tour in Phoenix tickets are priced at US$27 for adults over 18 years.
For children between the ages of eight and 17, the tickets cost US$20.
Children up to seven years old get free entry.
RoRo Street Art Tour in Phoenix tickets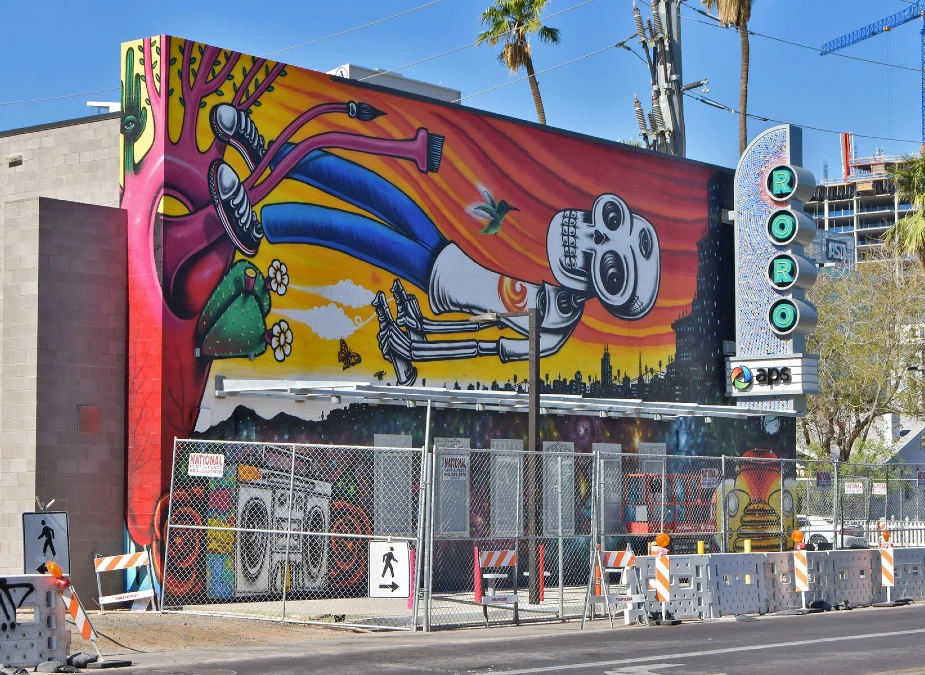 Take an amusing and in-depth look into the Phoenix Street Art Culture that street art lovers, curious travelers, and locals love. Here are some of the highlights of this walking trip.
You'll learn about the Phoenix Street Art Scene, Mexican Muralism, and the movers and shakers changing the face of Phoenix, as well as a walk through colorful alleys to see over 30 larger-than-life paintings.
You'll be able to decipher illegal graffiti texts seen on labels, wheat paste, designs, and more! If you want an extensive cultural experience that connects you to the local mood, this is it.
Ticket Prices
Adult Ticket (18+ years): US$20
Child Ticket (8 to 17 years): US$20
Embark on a full-day tour from the Phoenix-Scottsdale area to witness the picturesque landscapes of Arizona. Discover the highlights of the Grand Canyon and explore Sedona on this small-group tour while driving through the Sonoran Desert. The tour caters to a maximum of 13 participants, providing an intimate experience of the Southwest's natural beauty.
---
---
How to reach
RoRo Street is in the Roosevelt Row Arts District in Phoenix, Arizona.
Address: 1222 N 3rd St, Phoenix, AZ 85004, United States. Get Directions.
You take public or private transport to reach the location.
By Bus
RoRo Street in Phoenix is only 2 minutes from Central Av & Culver St and a minute from 3rd St & Moreland St.
By Light Rail
The place is only 2 minutes from McDowell/Central Ave.
By Car
If you're traveling by car, turn on Google Maps and begin your journey.
Click here to learn more about the parking garages.
Timings
The RoRo Street Art Tour in Phoenix is available every day of the week except for Mondays.
The tours start at 9.30 am and end at 4 pm.
Best time to visit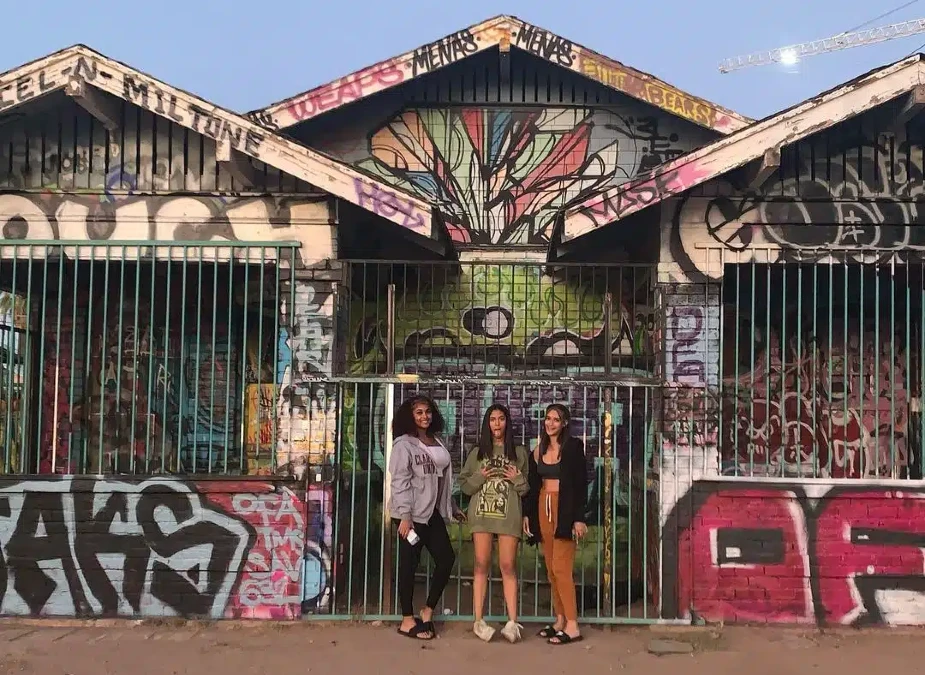 Visiting around 10 am, when the attraction opens, allows you to explore the neighborhood when it's relatively quieter, providing a more peaceful and intimate experience.
Towards the late afternoon, the lighting conditions can create a warm golden glow, adding a beautiful ambiance to the street art.
Consider visiting the attraction on weekdays rather than weekends. Weekdays are less crowded, allowing you to explore street art more leisurely.
To avoid discomfort, visiting during the cooler hours of the morning or late afternoon is advisable.
How long does the tour take
The RoRo Street Art Tour in Phoenix lasts anywhere from 1.5 to 2.5 hours.
The neighborhood is known for its street art, and you can wander through the streets, alleys, and corners of RoRo at your own pace too.
---
---
FAQs about RoRo Street Art Tour
Here are some general FAQs about the RoRo Street Art Tour in Phoenix:
Are reservations required?
Making reservations for the RoRo Street Art Tour is recommended, especially during peak tourist seasons or weekends when demand may be high. 

Making reservations ensures your spot on the tour and helps you plan your visit accordingly.
Is photography allowed during the tour?
Photography is typically allowed during the RoRo Street Art Tour. 

Please note that some artworks may have copyright restrictions, so it's important to respect the guidelines provided by the tour guide regarding photography.
Are tours available in languages other than English?
The availability of tours in languages other than English may vary depending on the tour operator. 

Some operators may offer multilingual guides or provide language options for private tours.
Can I join a tour if I have mobility limitations?
The accessibility options for people with mobility limitations may differ based on the tour and the infrastructure of the RoRo neighborhood.

It's recommended to contact the tour operator directly to discuss any specific mobility concerns or requirements. They can guide whether the tour is suitable or if any accommodations can be made.
Is the tour suitable for children?
The RoRo Street Art Tour can be suitable for children, depending on their age and interest in art. Some tour operators may offer family-friendly tours or have activities tailored for younger participants.
Can I take a self-guided tour of RoRo Street Art?
RoRo Street Art Tour typically involves a guided experience, but exploring the area on a self-guided tour is possible. 
Popular attractions in Phoenix