The remarkable archaeological wonder of Montezuma Castle, located in the center of central Arizona in the United States, transports visitors to the time of the ancient Sinagua people.
One of the best-surviving cliff homes in North America, Montezuma Castle sits impressively on the limestone cliffs of the Beaver Creek Canyon.
This multi-story building dates to the 12th century and is an example of the Sinagua people's architectural skill.
The structure's creativity rests in its clever placement and engineering techniques, which use mud mortar and timber beams to create a safe and useful living area. It has about 20 rooms spread across five floors.
The site provides valuable insights into the lives, culture, and daily activities of these ancient Native Americans, leaving modern-day historians and archaeologists in awe of their achievements.
This article covers everything you should know before booking tickets for Montezuma Castle.
Top Montezuma Castle Tickets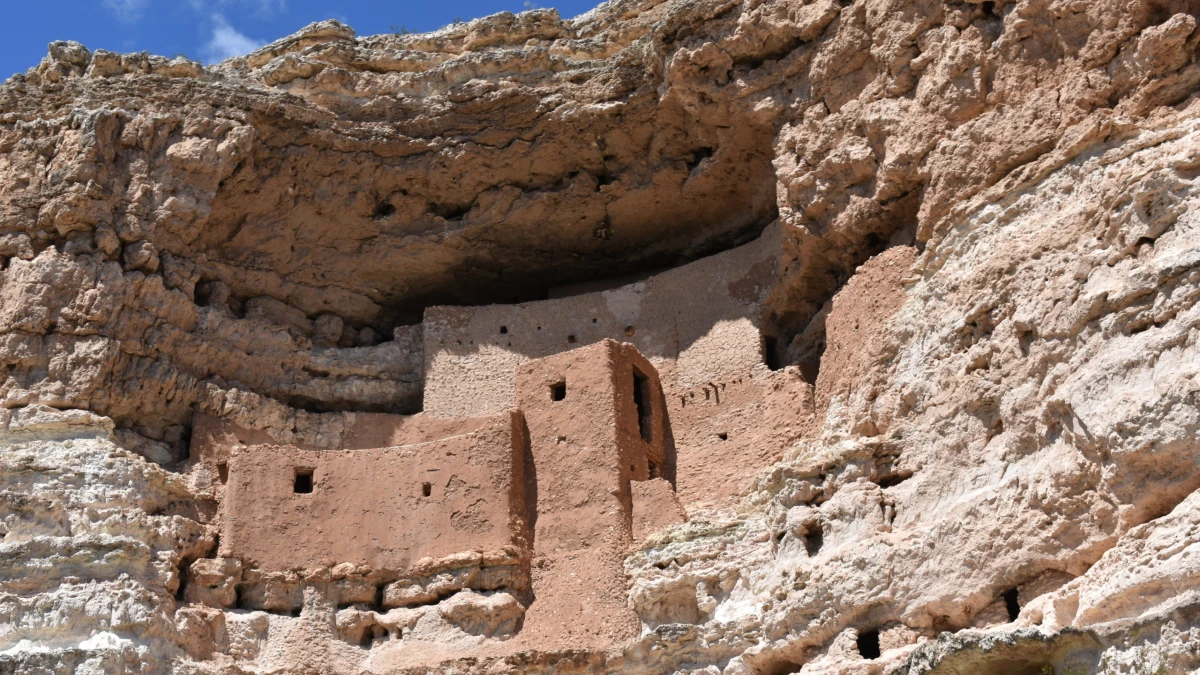 What to expect
When you visit Montezuma Castle, you can expect a magnificent view of an ancient cliff dwelling carved out of limestone cliffs.
You can look at the five-story building from the authorized viewing points and wonder how the Sinagua people built such a complex home in this difficult terrain.
Before exploring the site, you'll pass through the Visitor Center. Here, you can gather information about the history of Montezuma Castle and the Sinagua people, watch informative videos, view exhibits, and purchase souvenirs or books related to the site.
The National Park Service frequently offers informative programs, ranger talks, and guided tours.
You can also go for nature walks and trails leading to other archaeological sites and nearby attractions, such as Montezuma Well.
Montezuma Castle and its surrounding areas are home to various bird species and wildlife.
Birdwatchers can spot diverse avian inhabitants, including herons, ducks, and swallows. Keep an eye out for other animals like mule deer and squirrels.
With its breathtaking setting, educational experiences, and preservation efforts, this remarkable archaeological site promises an unforgettable journey into the past and a deeper appreciation for the heritage of the American Southwest.
---
---
Where to book tickets
The Montezuma Castle tickets can be purchased online or at the attraction.
Online ticket prices tend to be cheaper than tickets at the venue.
When you buy online, you can avoid the long queues at the attraction's ticket counters.
Because some attractions sell a limited number of tickets, booking early helps avoid last-minute disappointment.
When you book early, you also get your preferred time slot.
How do online tickets work
Visit the Montezuma Castle booking page, select your preferred date, time slot, and number of tickets, and buy the tickets right away.
After the purchase, you will receive the tickets in your email.
There is no need to carry a printout.
You can walk in and show the ticket on your smartphone.
Montezuma Castle ticket prices
Tickets for Verde Valley & Montezuma's Castle: Day Tour from Phoenix costs US$225 for visitors aged 18 and above.
For visitors of age 17 and younger, the tickets cost US$200.
Montezuma Castle tickets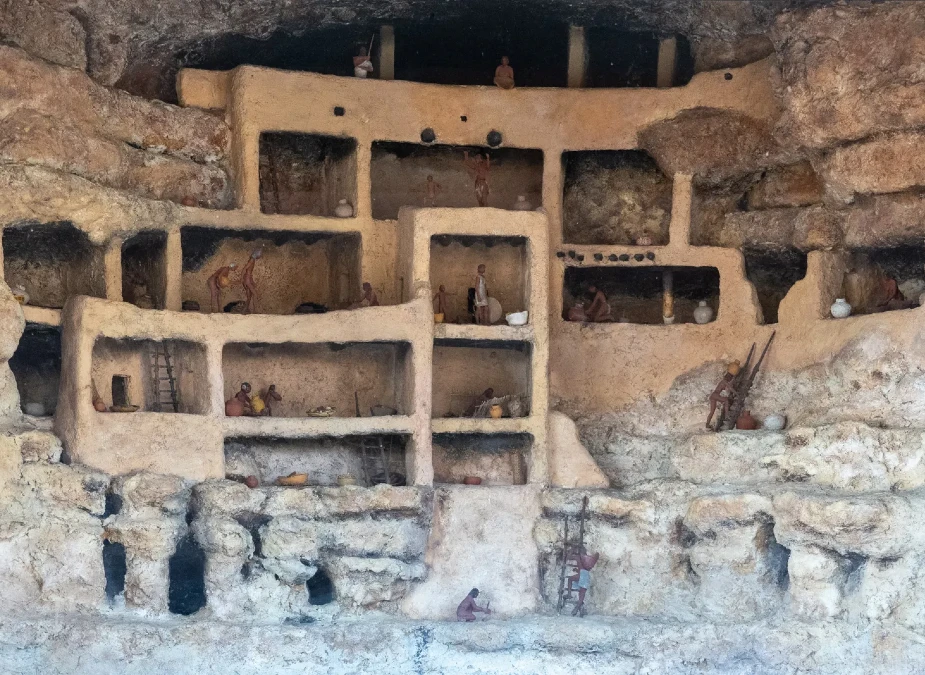 Discover the wonders of ancient Native American culture at Montezuma Castle National Monument and Tuzigoot National Monument, both nestled in Arizona.
These historic sites showcase the remarkable homes and treasures of the Sinagua people, who thrived centuries before Christopher Columbus arrived.
Explore the captivating ruins of Tuzigoot perched on a rocky ridge. Wander through the crumbling walls of the 110 rooms, envisioning the daily life of the Sinagua people who farmed, hunted, and crafted artwork here between 1000 and 1425 A.D.
The panoramic view of the Verde Valley from this vantage point is breathtaking.
During the trip, enjoy an included lunch to refuel before returning to Phoenix.
As you journey back, capture the beauty of the red-rock scenery through picturesque photo spots, adding a memorable touch to your adventure.
Ticket Prices
Adult Ticket (18+ years): US$225
Child Ticket (up to 17 years): US$200
Embark on a full-day tour from the Phoenix-Scottsdale area to witness the picturesque landscapes of Arizona. Discover the highlights of the Grand Canyon and explore Sedona on this small-group tour while driving through the Sonoran Desert. The tour caters to a maximum of 13 participants, providing an intimate experience of the Southwest's natural beauty.
---
---
How to reach
Montezuma Castle is a well-preserved cliff dwelling located in Camp Verde, Arizona.
Address: Montezuma Castle Rd, Camp Verde, AZ, United States. Get Directions.
By Bus
Montezuma Castle is only 7 minutes from Camp Verde Chevron Station (Bus: Groome Transportation).
The castle is only 8 minutes from Camp Verde (E) (Bus: Greyhound).
By Train
Montezuma is only 7 minutes from Camp Verde Amtrak Train Station (Train: Amtrak Thruway Connecting Service).
By Car
If you're traveling by car, turn on Google Maps and begin your journey.
Timings
The Montezuma Castle is open 7 days a week between 8 am and 5 pm.
The Visitor Center hours are subject to change, but the viewing area of Montezuma Castle itself is generally open during daylight hours, even if the Visitor Center is closed.
Best time to visit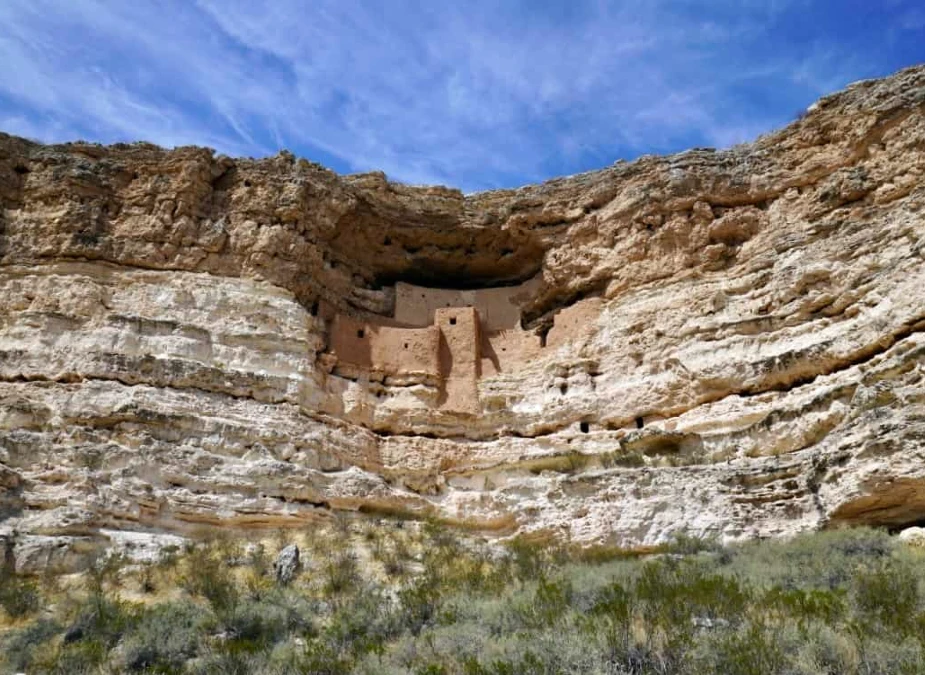 The best time to visit Montezuma Castle is early morning at 8.
Visiting early in the morning or late afternoon allows you to avoid the peak heat, making your visit more comfortable and enjoyable.
Early morning visits offer a better chance to spot wildlife, such as birds and deer, as they are more active during these times.
How long does the tour take
It takes 1 to 2 hours to view the cliff dwelling, go to the Visitor Center, and take in the surrounding nature.
---
---
FAQs about Montezuma Castle
Here are some frequently asked questions about Montezuma Castle Phoenix.
Where is Montezuma Castle located?
Montezuma Castle is situated in central Arizona, USA, near Camp Verde. It is approximately 90 miles (145 km) north of Phoenix, the state capital.
What is Montezuma Castle?
Montezuma Castle is an ancient cliff dwelling inhabited by the Sinagua people, a pre-Columbian Native American group. 

It is one of North America's best-preserved and most iconic examples of a cliff dwelling.
How was Montezuma Castle built?
The castle was built into the limestone cliffs of Beaver Creek Canyon, and construction is estimated to have begun around the 12th century. 

The structure comprises five stories and consists of around 20 rooms. The Sinagua people used wooden beams and mud mortar to construct the dwelling.
Why is it called "Montezuma Castle"?
The name "Montezuma Castle" was given to the site by European settlers in the 19th century. 

They believed the structure was associated with the Aztec ruler Montezuma, even though it had no historical connection to him or the Aztecs.
Is Montezuma Castle a National Park?
Montezuma Castle is not a National Park on its own. It is part of the Montezuma Castle National Monument, established in 1906 and managed by the National Park Service.
Are there other ruins in the area?
In addition to Montezuma Castle, visitors can explore other nearby archaeological sites and cliff dwellings. 

Montezuma Well, a large limestone sinkhole with ruins and unique natural features, is also part of the Montezuma Castle National Monument.
Can I take photographs at Montezuma Castle?
Photography is allowed from the designated viewing areas. However, the use of drones is prohibited within the National Monument.
Are there guided tours available?
The National Park Service often offers guided tours and programs to provide visitors with more information about the history and culture of the Sinagua people and the archaeological significance of Montezuma Castle.
Popular attractions in Phoenix