Denver shines with its charm, alluring romantic couples to visit its beautiful, scenic landscapes and natural attractions. The rock formations in certain places are quite intriguing.
There is a Park, namely the Red Rocks Park, famous for its rock formations and live music concerts that commence there once the sun sets down.
The booming number of restaurants and hotels in the city is one of the reasons why Denver is a holiday destination for many romantic couples.
Going food tasting at the Mile High City in Denver will take you through some of the finest eats you've ever had. Tokyo Joes, Pete's, and Quiznos are the favorites of many couples.
Don't worry about having the best beer in the whole of America. With more than 50 breweries in the city, you'd find yourself sampling desperately at the city's esteemed breweries.
This article covers the top 15 romantic things to do for couples in Denver.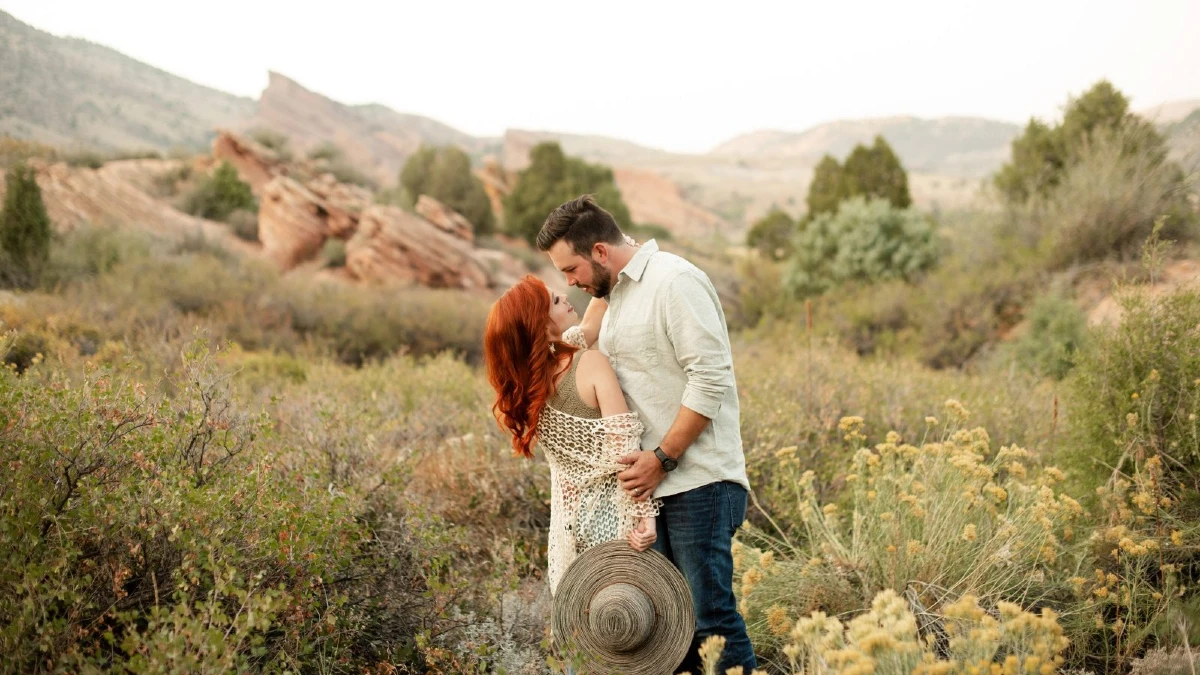 Explore diverse flora at Denver Botanical Gardens
You will be utterly mesmerized to see the variety and diversity of plants and themed gardens in the Denver Botanical Gardens.
Eighteen arid gardens thrive in the natural climatic conditions of Denver. These gardens are known as 'Gardens of the West.'
While also taking the measures to incorporate exotic plants, the Denver Botanic Garden features garden designs and plants from Japan, China, and South Africa.
Ornamental gardens featuring bright colored flowers such as roses, lilies, and irises are the major highlights of the garden. You can also find shady and cool spots to get romantic with your sweetheart.
---
---
Experience the natural sounds of Red Rocks Park
Red Rocks Park is the only open-air theater globally that is naturally formed out of years of rock formations.
Too good to be true, right! But that's the magic of the rocks here.
There are two 300-foot monoliths on either side of the seating, creating an unparalleled music experience better than ordinary theatres.
Live music concerts are held here at nighttime, inviting locals and romantic couples to join in with the fun. About 10,000 people can be seated at this iconic venue.
Once you've experienced the natural sound and acoustics of the theatre, take some time to explore the various rock formations and pathways that make this place beautiful.
---
---
Gain some insights at the Denver Art Museum
The Denver Art Museum, located in the Civic Centre of Denver, is an art museum that features more than 70,000 diverse artworks from across centuries.
It is one of the largest museums in the whole of America.
Visiting the Denver Art Museum is one of the top couple things to do in Denver as you and your sweetheart gain lots of insights into American Indian art and Western American art.
Depending on your interest, you can choose which artworks to explore and learn about. The African art collection primarily focuses on the rare and exquisite works of 19th and 20th-century Africans.
---
---
Have a great time at Elitch Gardens Theme & Water Park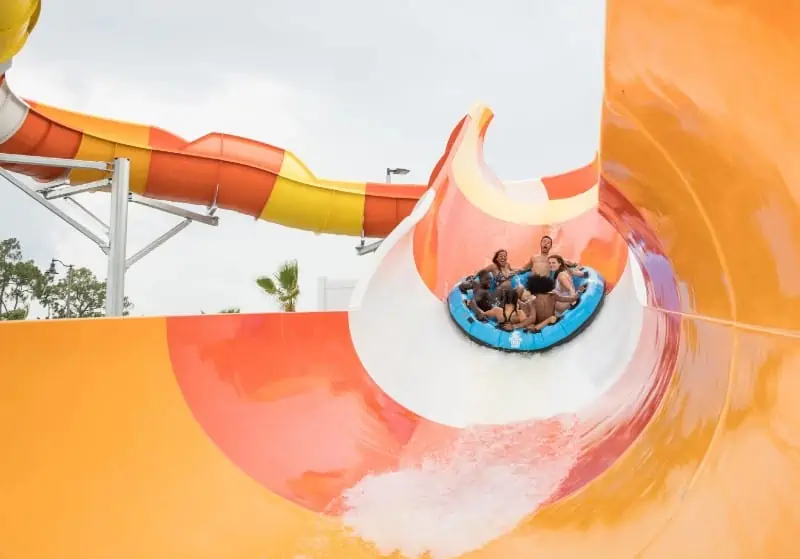 Looking for a romantic ride? The Elitch Gardens Theme and Water Park is a haven for romantic couples who would love to get some adrenaline rush.
With over 54 rides and 14-pint-sized adventures, you can choose the rides that fit you. The roller coasters here are meant to give you shivers, racing off at incredible speeds.
You can go for the Half Pipe if you're an expert in taking rides. This ride will launch you up and down a 10-story-tall half-pipe at speeds of up to 60mph.
Another daunting ride is the Elitch's XLR8R. Think about flying across the park and landing suddenly on the ground; this is the world's highest free-fall swing.
---
---
Go Food Tasting at the Larimer Square
If you're ready to go food tasting, take your life partner to Larimer Square. This urban shopping district is full of shops and excellent restaurants that serve multiple cuisines.
Italian cuisines can be savored at the famous Osteria Marco, which serves tasty egg-crowned carbonara pizza. On the other hand, you can try out some Mexican cuisines at Tamayo.
You can enjoy the delights of seafood at Ocean Prime. They serve all kinds of sea creatures in raw fashion. The Smoking Shellfish Tower is a popular item on their menu.
---
---
Go on a hike to St. Mary's Glacier
A hike to St. Mary's Glacier is one of the top things to do for couples in Denver. First, you will have to travel through a beautiful forest before reaching the Glacier.
Walking around St. Mary's lake, you can view the gorgeous rocky mountains to the west. The hike lasts for 1.5 miles if you climb to the top of the Glacier.
When you reach the snowy side of the Glacier, you can have a fun time playing with snow. It's also a good thing to escape the summer heat.
Once you're done with the hike, grab a bite at Beau Jo's Mountain Pizza in Idaho Springs.
---
---
Feel fresh at Washington Park
Washington Park in central Denver is often compared to New York's Central Park, given the lush green and natural attractions that instantly strike a chord with romantic couples.
You can find the perfect blend of historical and contemporary styles of architecture as you stroll along the park. Spanning an area of 165 acres, this Park has all the amenities to keep you excited.
There are plenty of trails where you could go for a hike. If you choose to have a romantic picnic, you can easily find a spot amongst the shady trees and mellow lakes.
Play a game of tennis on any one of the park's eight tennis courts to keep you motivated and driven throughout the romantic outing.
If you want to keep it simple, check out the Central Florida Zoo, on the edge of Lake Monroe in Sanford, Florida. Buy Tickets
---
---
Interact with animals at Denver Zoo
Romantic getaways become every inch better when you're able to interact with your favorite animals and support their cause.
The Denver Zoo is home to around 4000 animals, featuring tigers, rhinos, giraffes, and much more.
Spanning across 80 acres of City Park, this zoo is ever acclaimed for the intimate animal experiences it offers.
One of the most appreciated events is the Stingray Cove, where you can feel four species of sea life.
You feel southern stingrays as they glide freely around the 15,000-gallon tank.
---
---
Get busy at The 16th Street Mall
Sometimes it's good to be in the thick of things; someone said so. You can get caught up here in the 16th Street Mall, where pedestrians are all over.
You can also go for coffee tasting as your breeze through 42 outdoor cafes along the mall. Grab a bite to eat from 5280 Burger Bar.
Suppose you're planning to do some shopping, head on to Denver Pavilions which has everything you want to buy. You can also watch a movie in any of the 12 theatres in this place.
The north end of the mall is a pedestrian path that goes along three bridges, connecting downtown to Lohi and Commons Park.
---
---
Visit the Denver Museum of Nature & Science
If you're loved one is a science geek, the Denver Museum of Nature and Science is meant for her. Several exhibits give insights into the history of Colorado, Earth, and the Universe.
Exhibitions are held regularly to educate couples on various science, ranging from anthropology to earth sciences and zoology.
Experiencing the 'Space Odyssey is one of the top things to do for couples in Denver. Once you're inside the VR transporter, you will feel as though you are being transported into space.
Another major highlight of this museum is the prehistoric journey exhibition.
Going back in time, say 3.5 million years ago, you explore the ancient seas and the giant dinosaurs that lived during this period.
---
---
Watch a game at Coors Field
Watching a baseball game with your sweetheart can be so much fun and one of the top couple things to do in Denver.
The Coors Field, home to Major League Baseball's Colorado Rockies, is a gigantic stadium that has the potential to seat 50,000 die-hard fans.
While watching the game is so much fun, exploring the Field during other times will reveal many things you'd never have expected.
You can test your skills in the video batting cages and speed pitch area once you've explored the stadium, head on to the Roof Top to capture mind-blowing views of the field and downtown Denver.
You can also sample some local beer to make the experience more memorable.
---
---
Go on a Haunted Walking Ghost Tour
Denver has got quite a dark side to it. Your local guide will narrate stories and indicate historical attractions that were once of significant importance to Denver.
Mile High City is full of sunshine during the day, but the night scene has a twist. Head on to Capitol Hill to unravel all the mysteries and haunted history of the city.
The tour lasts for 1 hr, but you will feel every second passing with the utmost eagerness to abandon the ghost tour. But by the end, you would have had an exciting experience.
Get to discover the place where Molly Brown, one of the most famous survivors of the sinking of the Titanic, is still lurking behind the glades.
---
---
Go on a 6-Zipline Rocky Mountains Adventure Tour
Zip lining is one of the top things for couples to do in Denver. The lush green and scenic landscapes of the Rocky Mountain pine forest are a great place to experience the zip line.
Flying at speeds of about 50 mph, at the height of 200 ft from the ground, you can feel the adrenaline rush through your veins, capturing every single moment.
There are 6 different zip lines, all adding to a total of 1.5 miles. The fastest zip line will carry you along at 60 mph, feeling the breeze that runs all over your face.
Once you're done with the adventure, head on to Colorado's Best Beers to sample one with ease.
---
---
Visit Downtown Aquarium
Downtown Aquarium is a restaurant come aquarium where you can have a wonderful time with your loved one while exploring the diverse habitats in the aquarium.
There are nine different habitats, ranging from North America to the rainforests. The major highlight is Emmet, a 10-year-old North American River Otter who swims at a pace of 7-miles per hour.
You can also view Sting Rays that hastily glide through glass tunnels. A tiger named Besar is a customary attraction in the aquarium for all tiger lovers.
Being a certified diver gives you the chance to swim along with sand tiger sharks up close in the Sunken Shipwreck exhibit.
---
---
Learn history at the Molly Brown House Museum
Capitol Hill district showcases buildings of both contemporary architectures as well as Victorian designs such as the Molly Brown House Museum.
So who exactly is Molly Brown? She is one of the characters in the film Titanic, who did not sink. Currently, her house is a museum that contains explicit information regarding the history of Denver.
Your local guide will narrate Brown's experience as she boards the Titanic in a quest to be acclaimed for riding in the world's biggest ship back then.
The rare artifacts and some 100-year-old documents reveal secrets to you that you would have never known without this visit.
There are various programs such as The Immigrant Story, Art on Penn, that offers you dark secrets about Molly Brown.
Best romantic destinations for couples