Blame it on Julia Roberts' movie Eat, Pray, Love or something else, now everybody wants to have a session at a life changing meditation vacations in health and wellness retreat. Businessmen, couples who want to re-ignite love, creative guys who want better output – all kinds of people are heading towards affordable meditation retreats all around. This trend has already caught on in USA and Europe and is catching up in other countries as well.
Meditation retreats also referred to as health and wellness retreats, or wellness and spa retreats, or Yoga retreats. All these different doesn't mean there is much difference between them – they are all wellness retreats where you can take wellness vacations. Some of these are affordable wellness retreats but most are luxury wellness retreats, do double check on prices before booking your holiday.
The six types of meditation, health and wellness retreats
Vipassana Meditation Retreats
These are meditation retreats based on the foundation of Vipassana – meaning, retreats which help you "see things as they really are" for that's what Vipassana means. Vipassana is a pre-Buddhist meditation technique that was popularised by Gautama Buddha more than 2,500 years ago. As part of any Vipassana meditation one has to observe one's breathing and then observe the body and these retreats have specialist gurus who help do just that. There are various health and wellness retreats which follow the Vipassana meditation method and can help provide you a very positive wellness holiday. Some of the best ones are in USA and Europe.
Buddhist Meditation Retreats
Buddhist meditation retreats help you understand the ways of the Buddha. You start off as a beginner expanding and experiencing Buddhism beyond the books you may have read and work your way to an advanced course. These retreats are intensive and expect a lot of sacrifice from you and these advanced meditation course can last anywhere from a few weeks to even three years. You are more likely to find the Buddhist Meditation retreats in Asia, especially Tibet.
Spiritual Meditation Retreats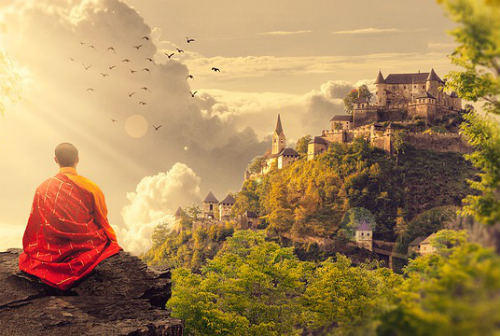 The definition of spirituality will vary from person to person so various kinds of wellness retreats fall under this category. From the ones that provide intensive Reiki to the ones which just have a huge white hall where everybody meditates for at least 12 hours in a day – all of these fall under the spiritual meditation retreat category. These spiritual meditation retreats have lots and lots of restrictions such as no mobile, no internet etc. They also mean altering your food habits for the duration of your stay at the meditation retreat. Do check out this slide show on meditation retreats on Travel & Leisure.
Transcendental Meditation Retreats
Transcendental Meditation is the 15-20 minutes meditation anybody can do wherever they are. The person sits down and closes their eyes so that the mind settles down and experiences a state of restful alertness. Idea is to get into this state multiple times in a day and end up eliminating stress. There are plenty of resorts that position themselves as Transcendental meditation retreats because it doesn't require a long commitment or expertise. Again, these kinds of retreats are quite popular in USA and Europe and if you live in USA or in any European country, you will definitely find one within 1000 kms of your location.
Silent Meditation Retreats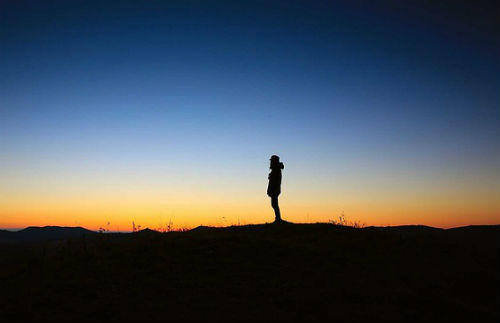 This has bit of an overlap with Vipassana meditation retreats, which also has silent meditation as one of its parts. Silent meditation means not talking to anybody for long periods and to ensure that happens one has to meditate for at least 12 hours a day. This is a very difficult type of meditation to follow. Such retreats are small and cater to a niche clientele only. Before you jump into a gruelling silent meditation holiday do read this first-hand account of how James Allworth's ten-day vacation at a silent meditation retreat was.
Meditation Spa Retreats
These are generally detox retreats where you can meditate and at the same time rejuvenate using the modern or ancient spa treatments. This is of the less serious nature and most times gets mixed up with commercial or luxury retreats. Some of the meditation spa retreats are known to mix both spa and meditation well and thus earn the label of a luxury meditation resort. When it comes to luxury meditation resorts we strongly recommend wellness houses in India. For instance, Ananda in the Himalayas, in Uttranchal, India is an amazing luxury resort you should not miss.