How would it be if your partner, husband or wife denies an awesome trip because he or she doesn't like traveling? It sure would be heartbreaking if you have to miss your much desired holiday because of this, right? We won't suggest you change your life partner because I am sure you love him/her. To be honest, to choose a vacation or a holiday above your boyfriend, girlfriend or spouse is stupidity. Well, almost 🙂
If you have to persuade someone to start traveling, continue reading.
Allow us to give you some effective ideas on how to convince your partner, husband or wife to travel with you on a holiday. The duration of the travel – long or short wouldn't matter once they have agreed to travel with you. Once you read these tips, head straight out to Tripadvisor or AirBnB or Expedia to book your travel.

1. Talk About Each Other's Interests
You must talk to your partner, husband or wife about what are his or her interests. These inputs will help you decide which holiday suggestion to come up with first. You should also keep your traveling dreams before him or her. I am sure your partner wouldn't be averse to your dreams since they love you. Without knowing about his or her interests you stand no chance of convincing your to travel with you.
2. Stretch His or Her Comfort Zone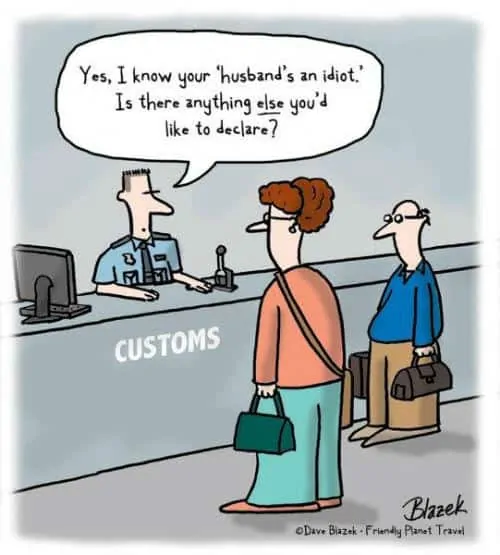 Help your partner understand that traveling would change his or her mental status. Let your partner know how relaxing and peaceful traveling is. You need to convince him or her that travel is the only thing that makes us richer even if we have spent money on it. Now, what is the one sure shot way of persuading them to travel with you? Let the holiday be an extension of their comfort zone. If they are comfortable with something particular, choose the holiday in similar settings. For example, if your partner lived in a city with a beach, suggest a beach holiday.
Recommended Reading: Travel tips for first time travelers
3. Make Them Aware Of Cheap and Best Holiday Packages
The only way of finding out why your partner doesn't want to travel is by talking about travel a lot. Sometimes it may be as simple as the cost, which your partner may find prohibitive. But he or she may never say so in open for fear of being judged. This happens often when you aren't married. At this stage the financial status is still hidden, often. Do you have a little inkling that you partner has worries about the finances? Then, explore travel desires that won't burn a hole in the pocket. Show your spouse traveling options with discounts and offers on tour packages. If cost is the reason, you both need to discuss in open. Only then you will have any chance of prevailing over your partner and convincing him or her to go on a holiday. For cheap holiday packages check out Expedia, Thomas Cook, Last Minute, Cox and Kings etc.
4. Talk Of Friends' Recent Vacations
Many people need an outside stimulus to wake up the sleeping interest inside them of them. Facebook news feeds of your friends' vacations can act as great stimuli. You can talk to your husband or wife about friends who are back from a successful vacation to an exotic place. This, if used well, can be a great way to convince your spouse to start traveling.
Are you a bit reluctant to show your friends' travel photos on Facebook to your spouse? Then, there is one workaround. You can comment on your friends' travel updates as a habit. And your partner will start getting them in their news feeds. That must do something, right?
Additional Reading: Tips and tricks to persuade your partner
5. Take Your Spouse On A Romantic Date
It doesn't matter where you are going to travel with, it's who you are traveling with. A romantic date at an exotic, well-decorated restaurant would generate new vibe in your spouse's inner self. And, he would love the idea of spending more time with you. Drop a hint during the date and leave the rest to your partner. For all you know, he or she may decide to start traveling and plan the whole vacation for you. Make this romantic date a teaser to a lovely vacation.
Recommended Reading: How to get medical care while traveling
6. Let An Image Tell a Story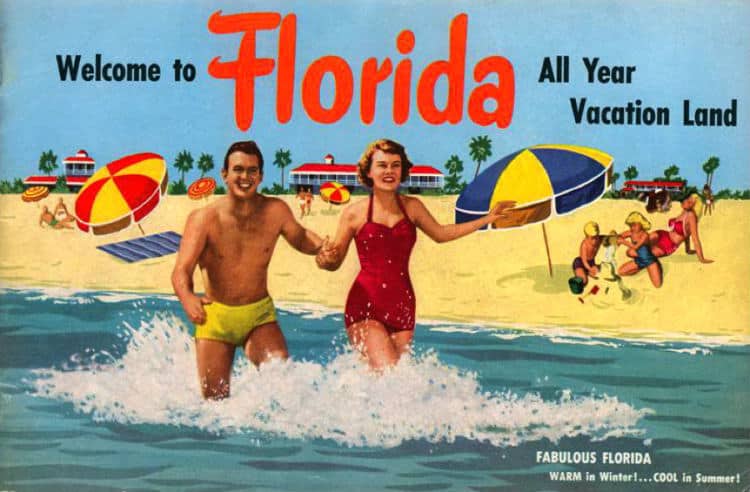 As I said earlier, one needs an external stimulus to wake up the sleeping traveler within. Even if your partner isn't keen on traveling, you can go all out and search for images of exotic places. That too, while sitting right next to him or her. This act will be like the devil trying to tempt the sinner. Be ready to beg, borrow, steal to brainwash your partner to start traveling with you. You can even pick up brochures of holiday packages. Collect them from travel agents and show it to your husband, wife or partner. This is bound to make them curious and excited.
7. Be Willing To Plan Everything
Chances are your husband or wife or boyfriend or girlfriend just isn't into planning. This may be the reason he/she hates traveling. This is where you take charge and assure them that you will handle everything. Let them know that you will take care of all the travel planning involved for the vacation. This may be the single most important thing you can do to convince your spouse to start traveling with you.
8. Mitigate Your Partner's Fears
Does your spouse have a fear of height, water or any other such fear? You need to find this out and also mitigate them before you even speak to them about travel. For instance, if he or she is scared of water a beach holiday may not be a good idea. Or if your husband or wife has a fear of heights, a hill station holiday wouldn't make sense.
Recommended Reading: Ten best travel movies for inspiration
9. Let The First Travel Together Be To His Place
There will be lots of memories attached to one's birthplace place where your spouse may have spent a lot of time. Plan a trip to the city he or she grew up in and re-kindle all his or her memories. Even if it won't be an exciting trip for you, you may open up the travel bug in your partner. A comfortable vacation to a familiar place will do the trick for you in this case. This by far is an excellent travel suggestion. This can almost always help you convince your partner for future travels together.
10. Start With Short Intra-City Trips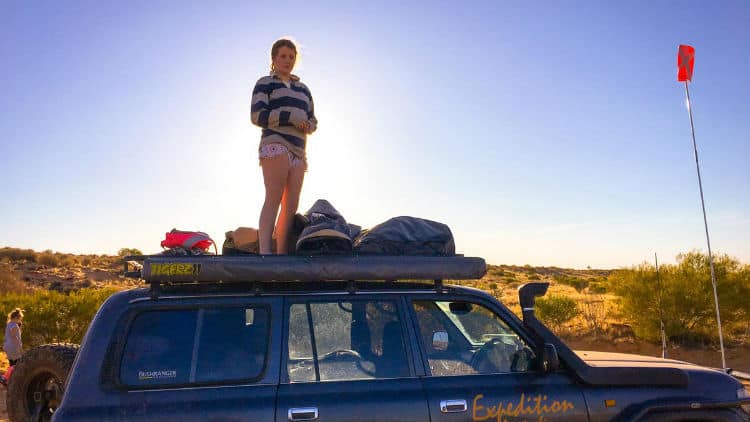 Start slow by traveling a bit within the city. Adventure travel or spiritual opportunities within the city which can act like ice-breakers. I recommend intra-city adventure or spiritual travel as these are the ones with the greatest pull. Such trips can help your spouse say: 'Why don't we do it one more time!"
11. Plan a Few Staycations
If your partner or spouse isn't agreeing to the adventure or spiritual intra-city traveling, recommend a staycation. A Staycation is where you decide to walk into a nice hotel in your city itself and spend a few days. No traveling at all! It's just not being at home. Simple. This is something your husband or wife can never refuse.
12. Plan Short Breaks On Weekends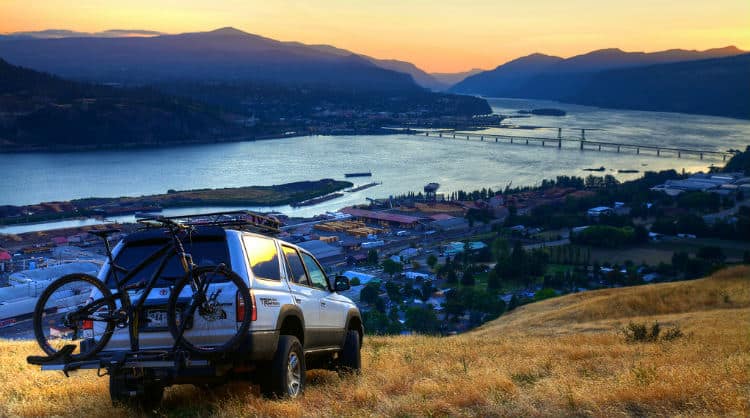 Once you have done a few intra-city trips or staycations, you can start with weekend breaks. If you notice, we all become tired by end of the week. That's a great time to suggest doing nothing over the weekend. You can plan a small trip with your partner to give him or her a much-needed break. It would bring back the lost charm in the relationship as well. He or she would spend time in a different world far from their work life. If you are lucky, your spouse will get convinced to start traveling with you often, and further.
Recommended Reading: Best advice for traveling solo
13. Plan A Step-By-Step Vacation
Once you had a 2-day weekend trip, you can extend that to a week. Then, you can try a two weeks or a month or two long holiday. If everything goes well, you may move to another country for six months.
Update: From our readers, we have understood that it is almost always the husband who is not willing to travel with the wife. And almost always it is the wife who ends up searching for information on "how to convince my husband to start traveling with me." Well, let us assure you ladies, our suggestions mentioned above can do wonders. Do leave a comment or share our tips with your friends if they have helped you.