If you are planning a road trip with your family (which may or may not include kids) there are a lot of things you need to keep in mind.
Traveling is nice, but traveling safe and traveling prepared is even better.
While traveling with family, do follow the five mantras of family travel:
Start your trip early, so you have a lot of time
Stop frequently so everybody is rested
Have enough entertainment for kids planned in advance
Carry movie/music/games with you
Carry a lot of water and a lot of dry snacks
While this was top-level advice for any road travel with family and kids. Let us now get into details and give you tips for traveling by road with family: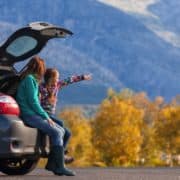 Prepare your car for the road trip
Your car is an important part of your road trip with your family and kids, so make sure your car is as ready as you are for this trip.
The pre-departure car preparation involves checking the water, checking the oil, checking if the car has enough fuel and making sure you have downloaded the latest map in the navigation system.
You also need to make sure that your spare tires, jacks and hazard triangle are all packed in the car before you embark on the road trip.
Prepare your child for the road trip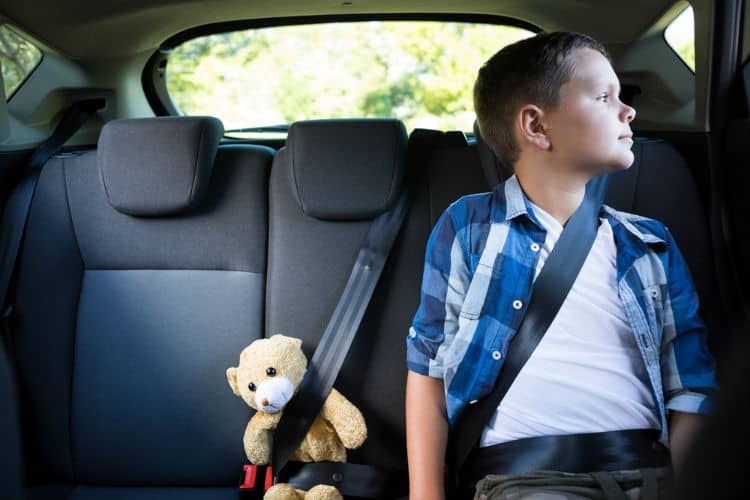 If your kid wants, he or she can mess up your whole road trip.
So be prepared to handle your child's requirements while on the road trip – and this is why you need to pack their favorite toys, games, coloring books, sleep teddy if any (in case they want to sleep off in the car), reading books (though we don't advise reading in a moving car) and enough snacks to keep them full.
Entertainment for rest of family
If the road trip is any longer than an hour everybody in the family will need their own entertainment – for someone it may be their own music, their own iPad, movies etc.
Don't forget the headphone – iPod alone may not be enough. Don't forget their chargers as well.
Tools to capture road trip memories
There is no point in going on a road trip with family and having no photos to relive the memory. So, don't forget to carry your best camera.
Since cameras without batteries are of no use, do carry one extra charged, spare battery and maybe even the camera battery charger.
Snacks for the kids & the adults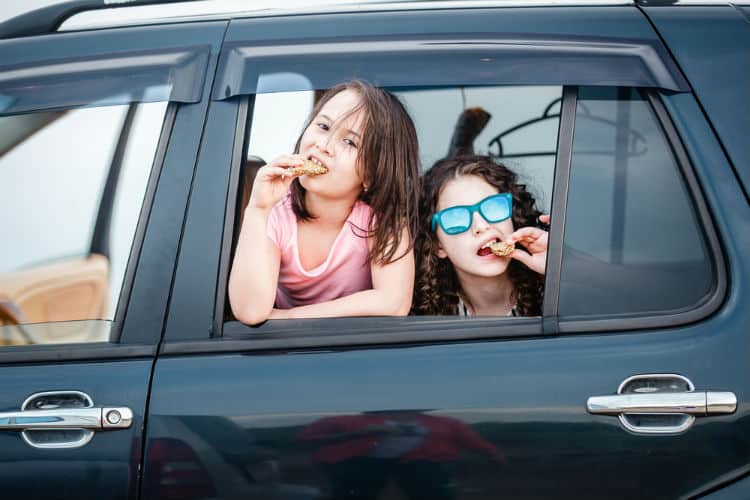 This is important especially if the road trip is long and you don't want to make a lot of stops. Best is if you have a cooler in the car so drinks can stay cold – that way both the children and the rest of the adults in the family won't get irritated on the long journey.
Carry a lot of water – it is OK to go overboard with water, especially if your road trip is happening in summer.
Carry enough amounts of snacks, trail mix, fruit, crackers, sandwiches – best if you carry them in zip lock bags to keep them fresh.
We recommend carrying extra zip lock bags so you can pack the leftover food.
We also recommend carrying a few garbage bags so you can collect your own garbage during the road trip and dispose it off when you find the right place.
Items for personal hygiene
While on a road trip with families, sometimes things get messy, so it is better to have a sanitizer handy.
Have some wet wipes, some barf bags, some paper towels and also some toilet paper for a neat and clean trip.
Once you have packed all of this, don't forget to carry your sense of humor on the road trip with your family members – we are sure you are going to need that a lot.
Recommended Reading
1. How to choose best family friendly resort for holiday
2. Tips to get medical care while traveling
3. How to save money while traveling