Dallas' smoked barbeque, Mexican cuisines, and charming cowboys speak for themselves; they are everything you would love to experience during your romantic vacation with your loved one.
Dallas is famous for its Arts District, which consists of 19 blocks of galleries and museums.
Shopping is one of the fun things to do in Dallas for couples, the highlight being the mainstream Dallas-Fort Worth metroplex.
Dallas also has shops whose roots date back in time. Dallas surprises you with the rich history with iconic buildings that were earlier shops and commercial establishments.
The oldest shopping center, namely the Highland Park, offers you fascinating goods and utensils that are valuable, owing to their long-term existence.
The food scene in Dallas is something your loved one will enjoy, given the tasty delicacies and delectable desserts.
In this article, we'll cover 15 fun couples things to do in Dallas.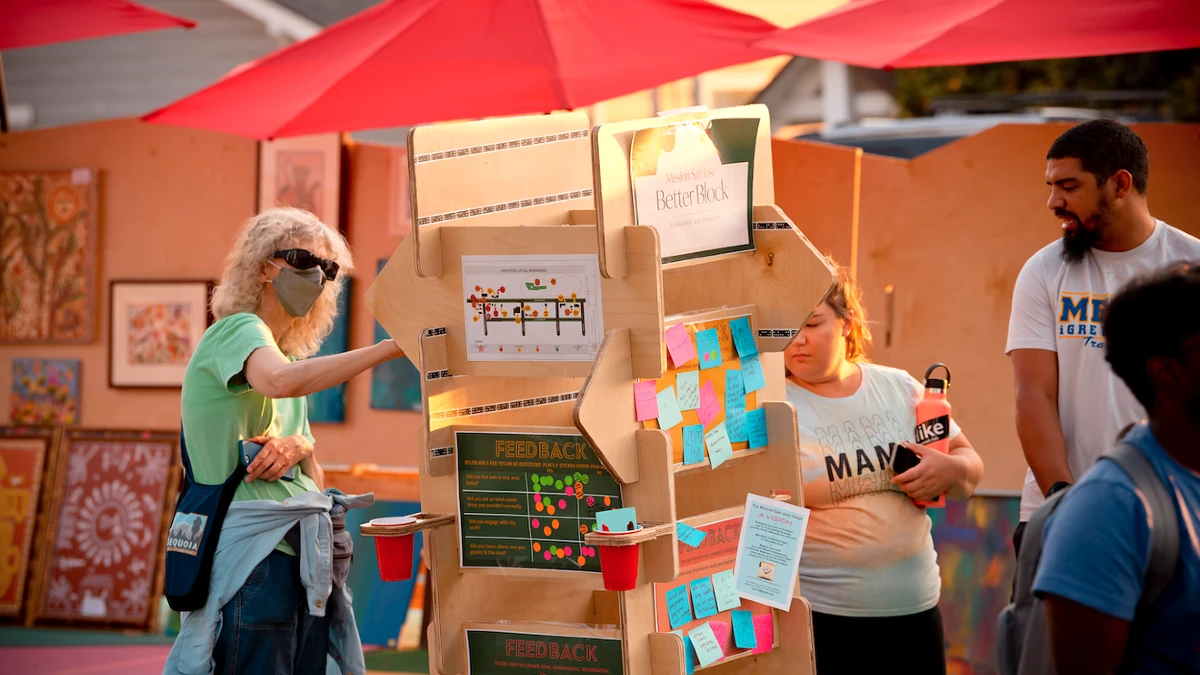 Go for a Dallas Cowboys Stadium Tour
If your loved one is a football fan, the first thing you should do is take her to the world-famous AT&T Stadium, the reigning kingdom of the daring Dallas Cowboys.
It will be one of the top things to do for couples in Dallas.
The tour lasts for about an hour and a half, and in that time, you will have seen all the marvelous attractions of this dome-shaped stadium.
During the tour, visit the radio box to get a live feel of how the sports commentary works.
You and your loved one will gain a lot of new information about the Dallas Cowboys and the stadium by glancing through the pictures and labels.
You can also view significant attractions such as the Cotton Bowl offices, Dr. Pepper Star Bar, and the Ford Motor Company Fountain.
Cowboys AT&T Stadium Tour with Transportation
---
---
Explore JFK Assassination and Sixth Floor Museum
It might be quite a conspiracy, but you should get to know the facts behind John F Kennedy's assassination.
That's precisely what you and your loved one can do by visiting the Dealey Plaza Sixth Floor Museum. It will be one of the top things to do for couples in Dallas.
Once you reach the Sixth Floor Museum, you can look across the Grassy Knoll, where the assassination was done. Next, you can also visit the Kennedy Memorial to gain a further understanding.
The memorial is a great architectural site made up of floating concrete walls. The tour almost lasts for three and a half hours. You will be traveling in an air-conditioned van.
JFK Assassination and Sixth Floor Museum Tour
---
---
Pay a visit to Fort Worth
Forth Worth is well worth a visit due to the inspiring history. You can travel back in time to consider how the city's cowboys fared and also visit the Cattle Drive Center. It will be one of the top things to do for couples in Dallas.
Once you have visited Cattle Drive, you can move towards Cowtown coliseum. A unique attraction in this tour is the white Elephant Salon that comes to greet you along the way.
The bus tour lasts for 4 hours from the JFK memorial. A guide will be beside you to show the way forward and share some of Forth Worth's unique secret attractions.
You can stop at the Stockyard Station if you want to buy anything or even dine in the popular restaurants.
---
---
Hop on a Small-Group Tour of Dallas
A tour around Dallas is one of the top things to do for couples in Dallas. This tour lasts for 3 hrs as you sit comfortably in an air-conditioned van.
You will see fascinating landmarks such as the Founders' Plaza Observation Area, the Old Red Museum, the John Neely Bryan Cabin, and Pioneer Plaza as you keep traveling.
You can click some snaps and selfies with your loved one and one explicit video of the guide teaching you about the local places.
You can also stop to learn more about the life and death of JFK at Memorial Plaza. Dallas City Wall offers stunning natural landscape views, giving your eyes a treat for the money.
---
---
Go for a Foodie Walk
Your loved one would fall for the mouth-watering foods that restaurants along the streets of Dallas Uptown serve. It will be one of the top things to do for couples in Dallas.
You will be walking all the way, starting from Dallas Uptown down to the spectacular West Village.
In this village, you can do some shopping and find a treasurable piece to give to your life partner.
Don't miss the food tasting experience that includes a range of flavors such as Hispanic, Mediterranean, French, and Southern dishes.
Once you've had your fill, you can ask the guide to teach you more about the local food, history, and culture.
West Village Happy Hour Food Tour
Tex-Mex Food and Culture Walking Tour
---
---
Ride in Safari at Fossil Rim Wildlife Center
What's better than a giraffe eating from your hand or a zebra sticking its mouth onto your car's door? The vibe you get by watching and feeding wild animals is so much fun.
Book a safari to explore all the possible hideouts of exotic wild animals and click snaps and selfies with your favorite creatures. It will be one of the top things to do for couples in Dallas.
Spanning 1,800 acres, the Fossil Rim Wildlife Center provided a home for nearly 1,100 rare and endangered animals. How cool can that be?
When you spot an endangered animal, you are coming in touch with one of the rarest animal species.
The Safari park tour comprising a distance of 9.5 miles is one of the top things for couple to do in Dallas.
---
---
Explore Klyde Warren Park
One of the best resting and relaxation places can be found here in Klyde Warren Park.
The beautiful fountains, playgrounds, and hiking trails make this place a should-go visit for romantic couples.
Warren Park covers an area of 5.2 acres, giving romantic couples a nice getaway from the usual hustle-bustle.
When you're hungry, all you need to do is buy some Korean BBQ, burgers, and sandwiches from the local food truck parked here.
You can also go about drinking your favorite cocktail at Savor. Plan for a picnic once the sun goes down to enjoy the beautiful climate and sensational scenery of Warren Park.
---
---
Hike at Arbor Hills Nature Preserve
There is always some time for adventure, especially when you're with your loved one. Hiking at Arbor Hills Nature Preserve is one of the fun things to do in Dallas for couples.
The hill spans 200 acres, featuring all of nature's beautiful scenery for romantic couples who would love to go hiking at the Park.
Arbor Hills is home to many wild animals, reptiles, and insects. You should take the help of a local guide who will lead you across safe pathways, protecting you from danger.
Be sure not to litter or throw waste anywhere around the Park as an animal and plant lover.
---
---
Watch the Skyline from Reunion Tower
Wouldn't you feel great watching the sky and the beautiful city of Dallas from a height of about 470 feet? Visiting the Reunion Tower is one of the best things to do in Dallas for couples.
You can experience the entire vibe of the city from this viewpoint. The Reunion Tower is glorified with an array of 259 LED fixtures that illuminate the sky and the place around it.
Either you visit the Tower during sunrise or sunset to experience the dynamic vibe of Dallas altogether.
Don't forget to drop by Cloud Nine Cafe to have some tasty snacks and drinks. Wolfgang Puck's Five Sixty restaurant is a great place to enjoy your food while glancing at the skyline above the roof.
*CityPass helps you save 49% at 4 Top Dallas attractions including Reunion Tower
---
---
Get sporty at Southfork Ranch Trail Rides
Southfork Ranch is one of the best ranches in Dallas that offers premium horseback rides. There are custom trails through which the instructor will guide you.
The Rides are open 7 days a week, and you can reach the place by 10:00 am to experience the morning bliss of this ranch.
Being romantic couples, you can go for a two-seat horse ride, celebrating each moment with your loved one.
You and your partner can also avail riding lessons after booking 48 hours in advance. The classes are available 7 days a week.
---
---
Take some selfies at Fort Worth Japanese Garden
Unlike any other garden, Fort Worth's Japanese Garden has its own story. The garden is full of cherry trees, Japanese maples, magnolias, and various other flora.
Springtime is the best time to see exotic flowers bloom and rejoice gloriously. It would be best if you took a guide to understand the different varieties of flora and fauna.
During springtime, the Festival season will be full of people clicking snaps and selfies beside the garden's attractions. The waterfalls in this garden is beautiful to see and admire.
The lush green of the Japanese Garden captivates romantic couples with its beauty and elegance, striking a conversation with you.
---
---
Enjoy a cocktail at Shoals Sound & Service
If you want to have some time merry making with your loved one, just visit Shoals Sound & Service in Deep Ellum.
The cocktails that they provide here are appealing and flavorsome.
The cocktail den makes you feel at home by the very vibe and aesthetics of the place. At festive seasons, a large variety of cocktails are made to make the party go wild.
There are 20 drinks in total including famous drinks such as the Manhattan, French 75 and cosmopolitan.
If you're at Shoals, you shouldn't be surprised to see the locals having a cocktail named the bloody mary. It is one of the famous drinks of the palace for its Savor.
---
---
Gear up for exciting Gondola adventures
You can have a personal and adventurous gondola ride with your loved one on the waters of Mandalay Canal and Lake Carolyn.
That's right, you don't need to make it to Venice for a gondola ride.
The gondola rides in Dallas are so entertaining and lovely owing to the small romantic things that they add on such as scattered rose petals and flavorsome wine tasting.
There are 2 types of boats that you could opt for the gondola ride. Make the moments memorable as and you and your sweetheart sail all the way through Lake Carolyn.
Romantic couples can choose their favorite foods from a variety of cuisines during the gondola ride.
---
---
Go Beast mode at Trinity Forest Adventure Park
Trinity Forest Adventure Park is an aerial adventure park in Dallas. It's all about having fun while overcoming obstacles, sitting on a zip line to dodging objects that come your way.
The Park spans across 7 acres providing ample space for you to enjoy the adventure. There are about twenty zip-lines spread out over six aerial obstacle courses.
Every course has its own thrills. You will find wobble bridges, cargo nets and other adventure equipments on your way. You can go for some coaching classes before you go for the adventure.
Being romantic couples, it would be so much fun to click some exciting snaps of your sweetheart while they are on a zip lion or an obstacle course.
---
---
Laugh heartily at Dallas Comedy Club
You laugh, or you make your life partner laugh, what matters is that you have a good time hearing insane jokes on the one end that will make you burst for laughter and on the other end die out of laughter.
Dallas Comedy Club's high spirited stand up comedians serve you with ever fresh comedies that you can't resist laughing.
There are two enclosed theatres coupled along with an outdoor stage where you can buy your favorite foods. The tickets don't cost you a lot.
Parties and events, to open mics and improvs, you can book your show here at Dallas Comedy Club.
Best romantic destinations for couples