All holidays require a lot of planning. If you have a special child, the amount of planning required doubles. The idea is to start researching about all inclusive travel packages well in advance and not leave anything to the last minute.
Here are some tips to travel with a special child. Read them carefully, and re-read if required.
Tip #1: Believe that traveling with a special child is possible
Many parents with a special kid don't think it is possible to travel. So unless your doctor has recommended that you don't travel with your special child, please go ahead and plan a holiday. Be brave. Believe that it is possible. If you are scared of emergencies on the road, decide on a holiday destination, which is in the developed parts of the World. If you are scared of your child's outbursts in front of others, well, don't worry. They will understand.
Tip #2: Before planning, consult with your child's doctor
Now that you believe that you can travel with your special child, ask your doctor if your child can travel. If yes, ask your doctor if he or she has any recommendations on the kind of places your kid can travel to. Maybe a beach is OK but a hill station isn't. Maybe a serene nature vacation is OK, a crowded city vacation isn't. Ask the doctor what all needs to be carried during the travel. Some of the things we could think you should carry while travelling with your special needs kid are:
– Any prescription drugs your child may be taking at the moment
– Copy of prescription for each of these drugs
– Medical items you may need in case of an emergency
– A letter from your doctor on your child's condition and precautions to be taken in case of an emergency
– Contact details of your doctor or other specialists
– Recommended doctor in the travel destination – best if recommended by your current doctor
– Health insurance cards and all contact details of your insurance company
Tip #3: Go on a trail holiday first
We recommend that the first holiday with your child be somewhere close to home – a place you can travel by car and spend a weekend in. This will give you a first stress free holiday. Once you gain confidence you can choose the air travel or rail travel which generally ends up placing you far away from the emergency medical personnel you are used to.
Tip #4: Plan your first holiday in developed part of the world
Plan your first trip to a country or destination, which can accommodate your child's needs. The other cities or countries you pass by should also be special child friendly. You will know what facilities your kid will need, so keep all of that in mind while planning your vacation. Call the hotels you are visiting to make sure they can accommodate all the physical, dietary, medical requirements your special child will need during the stay. Do this well before you pay for the package deal, to avoid disappointment later.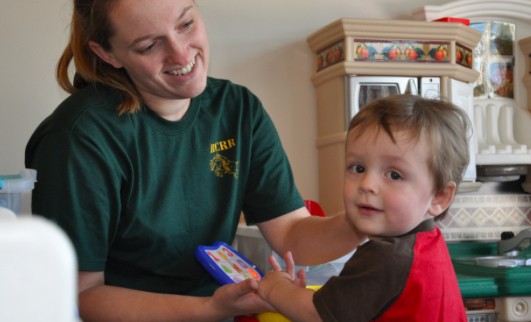 Pack more than what your child needs
You will have a list of special things you will be carrying for your child. Pack a lot of extras for when it comes to your children it is better to be safe than sorry. After all, during travel everything ends up becoming double of what you estimate.
Tip #5: Pack enough toys for your child
Don't rely on toys being available in the flight or in the hotel. Your special kid may need his own toys – toys that he or she is comfortable with. Please pack them as well. Needless to say these toys should be safe, and small without a lot of parts.
Tip #6: Many people won't know the special needs, educate them
As you interact with people on your journey, you will notice that a lot of people are ignorant about the needs of special kids. It is not that they won't help, just that they don't know what you want. So instead of being shy, explain to these people whatever your needs are. Everybody ends up helping and ensuring you have a stress free travel with a special child.
Tip #7: Don't ignore others in the family vacation
Parents have the tendency of forgetting about the kid who can be on their own. Don't do that. Whenever you get free time from your special kid, spend that with the other members of the family. A few smart and funny lines will ease up the situation, if at all there was any.
Tip #8: Plan rest days so everyone is energetic
Vacation is about rest. So try and get a lot of it. If you are the one for whom a vacation means hopping on to trains and buses to do a lot of sight seeing, we recommend that you go slow this time. Take it easy and plan some rest in between.
Tip #9: Be aware that a disaster can strike in spite of all your planning
Be prepared for disaster. However you may plan your vacation, something can go wrong. Be aware of that. Just don't panic and cancel your holiday. Depending on the special needs of your child, plan checks and balances.
Do remember, even your child needs a vacation so this is as much a relaxing moment for him (or her) as it is for the family.