The ability to buy cheap flight tickets for any destination is an art. It takes years of practice and sometimes, even then you end up with a not so cheap ticket in your hand. This is why we decided to help with a few tips to buy cheap air tickets. After all, your flight ticket costs make for a major chunk of the holiday expense and getting cheap flights tickets can sometimes even mean the difference between booking a vacation or staying at home.
Travelers have always been on a lookout for low rates for their flight tickets. Unfortunately, till recently travellers didn't have so many tools to compare all the possible options for cheap flights but now finding cheap air tickets is possible provided you have the time and inclination for it. There are aggregators such as Expedia, PriceLine, Travelocity, CheapTickets, CheapOair etc which line up cheap air tickets from all the airlines & travel agents in one place for you.
These aggregators search for millions of routes on hundreds and thousands of airlines & travel agents to help you book the cheapest air ticket. The moment the cheap flight ticket is identified these aggregators link you to the airline or travel agent directly. Besides, many aggregators allow you to travel cheaper by subscribing to their price alerts for low cost tickets.
By the time you are looking for your cheap air tickets, you have already decided on the destination. One trick is to keep the destination also flexible, so you can fly to the place for which the air tickets are cheap. If the destination is non-negotiable, to get the lowest price flight tickets we strongly recommend evaluating fares for a variety of flights – from the top end to the cheapest one such as AirAsia.
While searching for low cost air tickets, the biggest enemy is your patience. Check on all available deals – we know it is time consuming but in the end it is this patience, which will help you, get cheap air tickets for your business trip or holiday.
According to an Expedia research, it has also been proven that flight tickets booked on Tuesday tend to the cheapest – by at least 5%. The same research recommends that if one is looking for low cost air ticket Fridays, Saturdays and Sundays are the wrong days to book your air tickets.
We also strongly suggest staying away from the old-school travel agent because the moment he (or she) adds their commission your flight ticket will no longer be cheap. When you book online there are no extra charges and the flight ticket cost remain the same as quoted by the airlines.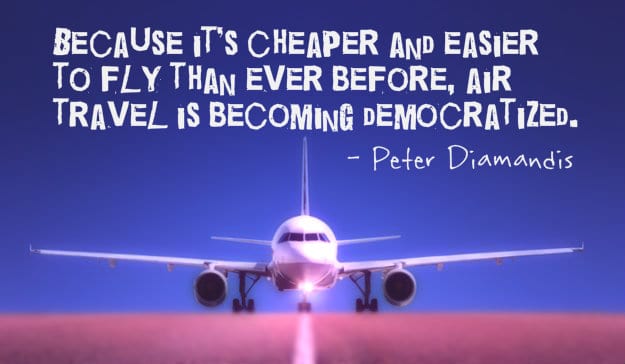 Some air travellers think that buying cheap flight rates means they have to put up with a bad airlines service, lack of reliability, increased chances of baggage loss, flight delays and various other small niggles which may mess up their vacation. We feel such fears are misguided. Now-a-days cheap air tickets are a commodity and the reputation of an airlines can be messed up by a few affected individuals – so nobody is taking any shortcuts.
With increased competition amongst both domestic and international airlines, the customers are really benefiting by getting cheaper airtickets. With greater choice and with reward programs, earned miles, etc now is the best time to be a flyer.
The presence of a multitude of airlines has given customers greater choice but still the customer is the price-taker. Rewards programs, extra earned miles, special benefits and a range of amenities are some of the common methods used by the airlines to provide value and quality of service to its customers. Using these benefits could be a way of cross-subsidizing the fares of one service with the other, ultimately resulting in getting cheap air tickets.
Which ever country you belong to, we are sure there is a local online travel company trying to give you the cheapest air tickers from various airlines serving domestic or international destinations. For example, in India they are online air flight booking agents such a Goibibo.com, Makemytrip.com, Yatra.com and Cleartrip.com. When it comes to US this list changes to Orbitz.com, Cheaptickets.com, Priceline.com or Travelocity.com. The key is to know what you are looking for and where to look. Each of these engines to identify and purchase a cheap air ticket have its own unique feature sets which entice the people on budget looking to buy cheap tickets. Bing Travel for instance has a "tip" feature which tells you if you should buy your tickets now or wait for it to become cheaper – this is a very useful feature if you are looking to buy cheap air tickets.
Hope you liked our tips to buy cheap air tickets. If you have any more ideas or tips to buy cheap air tickets do let us know in the comments.