ZSL London Zoo is too big to explore, and your stomach can growl at any time during the tour.
That is why the wildlife attraction has many options to tantalize your taste buds.
From cool drinks to brewing coffee and flavorsome food, the Zoo has cafes and restaurants to put a full stop to your hunger and thirst.
We list the five food and drink options which you can choose from, during your trip to the Zoo.
Before you visit the wildlife attraction, read up everything about London Zoo tickets.
The Terrace Kitchen
At The Terrace Kitchen, you get lip-smacking food tossed in fresh ingredients.
Every dish at The Terrace Kitchen will burst your mouth with flavors you've never had before.
The restaurant uses best-sourced fruits, vegetables, milk, and meat to ensure everything is healthy and tasty.
There are plenty of choices available at the restaurants, with a dedicated corner for the kids on the menu.
From pizzas loaded with cheese to burgers grilled in butter, you've got a lot of options to choose from.
The most picked item at The Terrace Kitchen is Fish & Chips.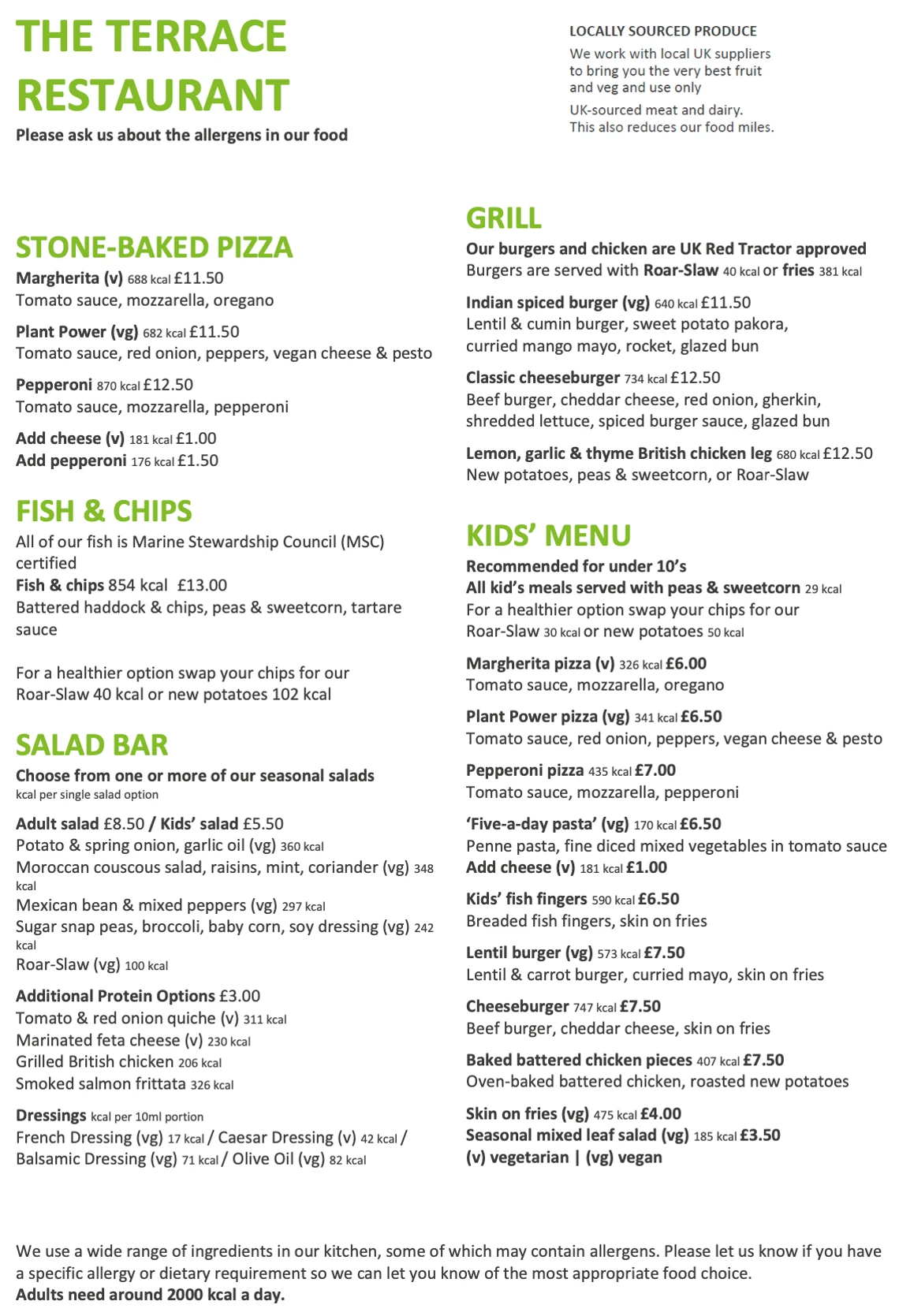 Download Menu of The Terrace Kitchen (236 Kb)
It's not just the food but the ambiance, too, that elevates your mood.
What can be more beautiful than enjoying a freshly prepared meal in the lap of nature?
The Terrace Restaurant follows sustainable practices for food preparation.
The restaurant uses sustainable fishery practices.
The food prepared in rapeseed oil is recycled into biodiesel.
Food packaging is made from plants.
The restaurant favors the 'No Plastic' policy.
Timings: The Terrace restaurant is open from 11.30 am until 4.30 pm, seven days a week.
Where: The Terrace Restaurant is situated in Barclay Court, opposite the Amphitheatre, next to the Zoo shop and exit.
Recommended Reading
– How to reach London Zoo
– Family tickets at London Zoo
– Animals to see at ZSL London Zoo
– London Zoo or Whipsnade Zoo
– London Zoo Lodges
Aquarium Kiosk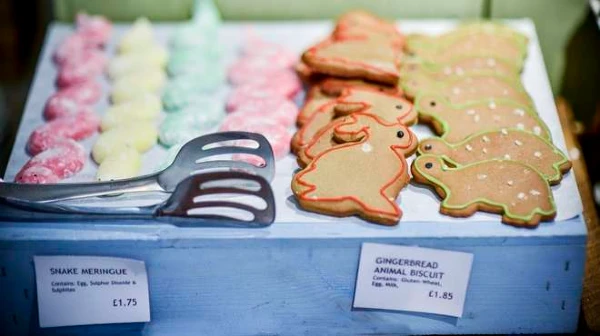 Image: Zsl.org
The aquarium Kiosk is a perfect place to grab small bites and snacks such as sandwiches and pastries.
There is a pool of hot drinks to quench your thirst.
We can vouch that the smell of chocolate, and Arabica and Robusta coffee will pull you here.
Timings: The Aquarium Kiosk is open only on weekends from 10 am until 2.30 pm.
Where: The aquarium Kiosk is situated near the entrance to the Zoo, next to the Reptile House.
Beach Hut
Beach Hut is meant for all coffee junkies who need a caffeine kick to start their lazy mornings and reboot exhausting evenings.
This is one place where you can get hot coffee prepared from organic coffee beans.
Peckish Parrot Cafe
Gather up with your fam and friends at Peckish Parrot Cafe and soak yourself into the world full of flavors.
Pop by sandwiches and pastries to cool down your hunger, whose smell and taste will linger in your mind for a long time.
If you're with your toddlers, try their Little Keepers Lunch Box, which is worth every penny!
Amreli Street
Want to try a little spicy food? Head to Amreli Street and turn up the heat with their drool-worthy grilled chicken and paneer burgers.
After a pinch of spice, cool off your stomach with some unconventional ice cream flavors.
Sit back, relax, enjoy your meal, discussing the best moments you had at London Zoo.
Sources
# London Zoo
# Zoological Society of London
# Tripadvisor.com

The travel specialists at TheBetterVacation.com use only high-quality sources while researching & writing their articles. We make every attempt to keep our content current, reliable and trustworthy.
Popular attractions in London