If you wanted to know how to do Indian railway enquiry on mobile, you have come to the right place. You can get all kind of information related to your train, ticket or station via the ever popular 139 enquiry number service of the Indian Railways.
In fact, some of us are already aware of the 139 railway enquiry number but don't feel like picking up our phone and going through a long IVR to know the PNR status or accommodation availability or fare enquiry or the current train position. Don't worry, people like you and me have forced the Indian Railways to come up with an amazing SMS-based enquiry and ticket booking system which you can indulge in from your mobile itself.
Important Links:
# More about 139
By SMS-ing the Indian railway enquiry number 139, you can get all the possible information you may require for your train journey. This single window information through universal no. 139 is very convenient and fast. If you still can't get what you want, you can always call up the railway enquiry number 139 and interact with the professionally trained agents in Hindi, English and regional languages.
This Indian railway enquiry number 139 is so exhaustive that you will also be able to do SMS-based ticket booking by SMS-ing your requirements to 139. You can just do it in two SMSes.
How to do SMS based ticket booking via 139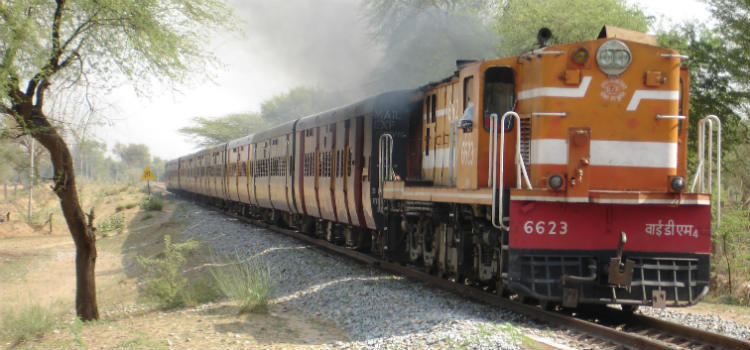 For ticket booking requests SMS 139 with the following information
BOOK (Train No) (source station code) (Destination station code) (Date of Journey ddmm) (class code) (Passenger1 First Name) (Passenger1 age) (Passenger1 Gender M/F)
For Example BOOK 12345 NDLS CHN 2808 2S Rajan 33 M Rekha 32 F.
This SMS to the rail enquiry number works for up to six passengers.
However, do note that there are some pre-conditions for being able to book a railway ticket by via the railway enquiry number 139, and these conditions are:
• You should have registered on IRCTC's website
• You should have MMID & OTP (One Time Password) for IMPS Transaction
• You should have registered the same Mobile Number both with the bank and IRCTC
If you don't have your MMID for the IMPS (InterBank Mobile payment service) transaction to book your railway ticket through the enquiry number, visit National Payments Corporation of India's website (Here). MMID means Mobile Money Identifier and is a 7-digit number provided by the bank to its customer.
Of course, if you want to use the 139 services and cancel any ticket (booked vis SMS or not), you can do that as well by sending a SMS in this format –
SMS CAN <10 Digit PNR> to 139
If the PNR number and the IRCTC ID you have SMSed is correct you will be asked for your confirmation via SMS. You will receive this SMS back from 139:
We have received your request for cancellation of tickets for for PNR Number 1234567890. Please confirm the cancellation by sending YES to 139 or for any change in cancellation data, send a fresh request.

Once you send a YES as your confirmation, you will get Indian railway's confirmation of cancellation of the ticket via 139. Like this –
Your ticket for with PNR Number: 1234567890 is cancelled. Amount: 540 will be refunded in your account.
SMS formats to get info on your mobile from Railway enquiry number 139
1. How to get PNR status
SMS PNR (PNR No) to 139
2. How to get Train Arrival/Departure at a particular station
SMS AD (Tr No) (Stn STD Code) to 139
3. How to get train's current position
SMS SPOT (Tr No) to 139
4. How to know the seat availability information
SMS SEAT (Tr No) (Dt ddmmyy) (From Stn STD Code) (To Stn STD code) (Class) (Quota) to 139
5. How to know Tatkal seat availability information
SMS TSEAT (Tr No) (Dt ddmmyy) (To Stn Code) (To Stn Code) (Class) to 139
6. How to know time table of a particular train
SMS TIME (Tr No) to 139
7. How to know more information about a train
SMS TN (Tr No/ Name) to 139
8. How to know the next train between two stations
SMS NEXT (From Stn Code) (To Stn Code) to 139
9. How to know the train route for a particular train
SMS ROUTE (Tr No) to 139
10. How to know the code of a particular railway station
SMS CODE (Stn Name) to 139
11. How to know a train's Train Schedule
SMS SCHEDULE (Tr No) to 139
12. How to enquire the fare for a particular train ticket
SMS FARE (Tr No) (Dt ddmmyy) (From Stn STD Code) (To Stn STD code) (Class) (Quota) to 139
13. How to find out trains between two stations
SMS TRAIN (From Stn Code) (To Stn Code) to 139