The Alhambra is a stunning palace and fortress complex that showcases the rich history and architectural splendor of the Moorish civilization.
Visiting Alhambra is an unforgettable experience.
Exploring the intricacies of the Nasrid Palaces, strolling through the beautifully landscaped Generalife Gardens, and enjoying panoramic views of Granada from the Alcazaba are some highlights of a visit to the Alhambra.
Experiencing Alhambra with a private tour is a fantastic way to explore and appreciate this remarkable UNESCO World Heritage site in Granada, Spain.
By opting for a private tour, you can enjoy several advantages, including personalized attention, flexibility in the itinerary, and the ability to delve deeper into the historical and cultural aspects of the Alhambra.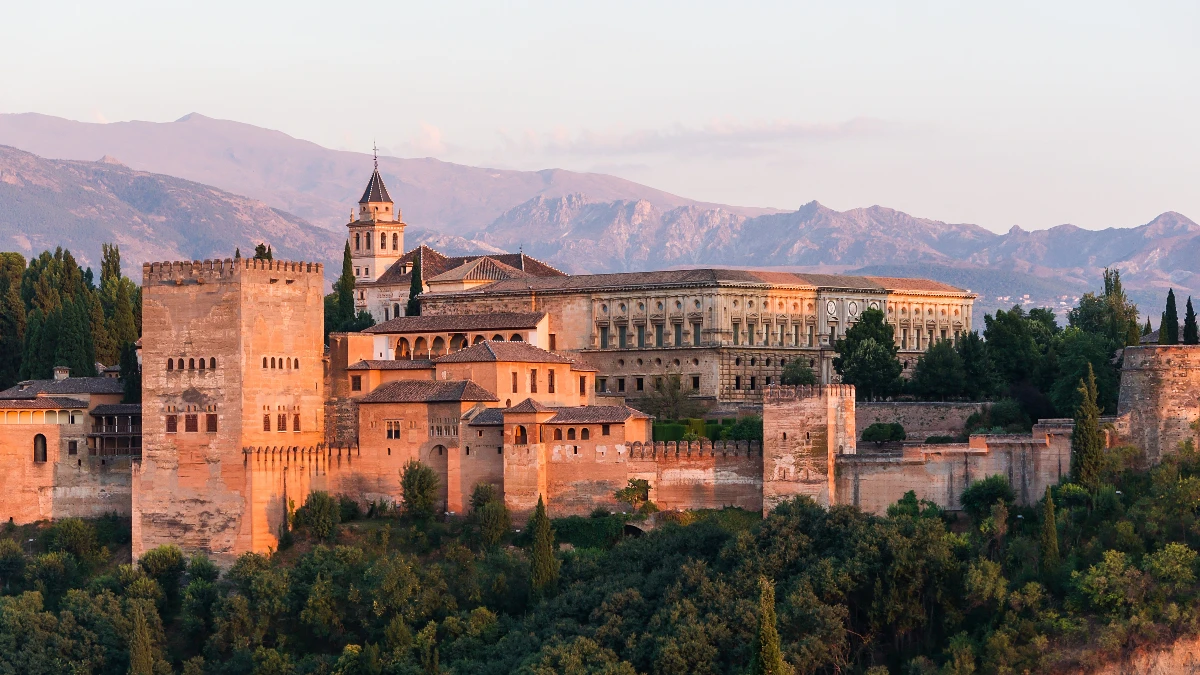 Exploring Alhambra with a private tour
A private tour allows you to customize your visit and gain in-depth knowledge from a knowledgeable guide.
It's advisable to make reservations online in advance, especially during peak seasons, to secure your preferred date and time.
During peak months, Alhambra tickets sell out months in advance – sometimes 90 days in advance.
This is why there is a massive demand for last-minute Alhambra tickets.
Exploring the Alhambra with a private tour will enhance your experience, offering a deeper understanding of this architectural masterpiece and its historical significance.
---
---
Here are some of the best private tours available:
Alhambra Skip the Line Private Tour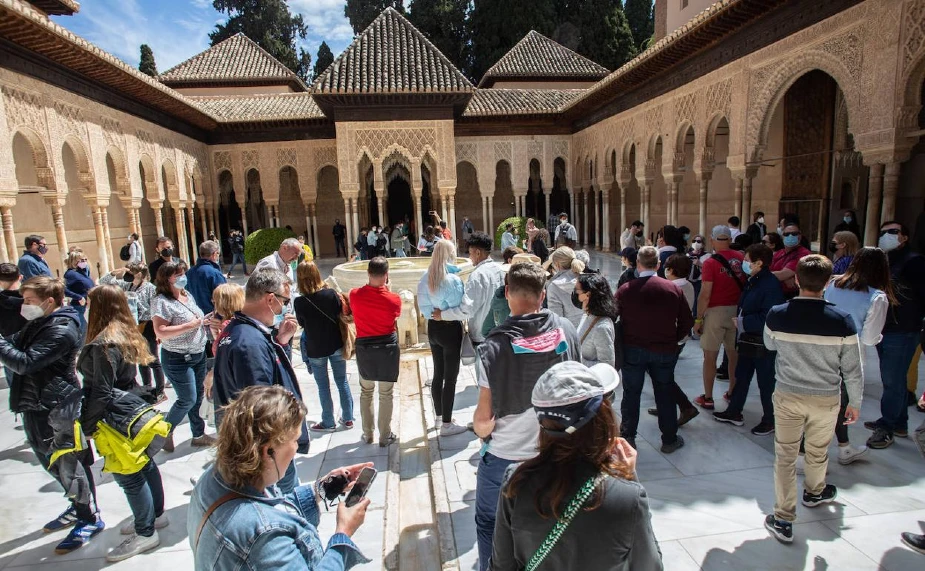 This private tour lets you avoid the crowds, enter quickly, and start a walking tour with a knowledgeable, private official guide.
Admire the stunning gardens and gorgeous Moorish architecture while learning about its myths and legends from your official guide.
With this fast-track ticket, explore the Generalife and the Palacios Nazaries while taking in the Alhambra while taking in your private guide's commentary.
Remember to bring your Passport or ID card and wear comfortable shoes as a lot of walking is required.
The maximum group size is nine.
Ticket Price: €240 per person
Guided Tour with Fast-Track Entry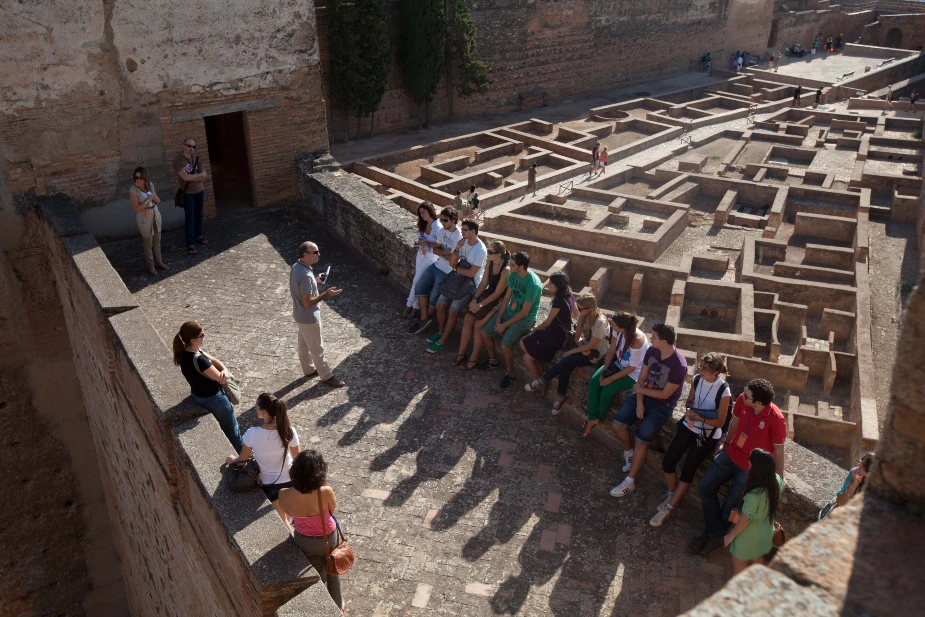 Benefit from expedited access, then go on a fascinating guided tour to learn about Alhambra's past and mysteries.
Visit the Nasrid Palaces, Alcazaba, the Palace of Carlos V, and Generalife in the pleasant company of an experienced guide and your group.
When booking, please provide all participants' full names and passport numbers.
This information is necessary for you to be allowed entry to Alhambra.
Please do not forget to bring your passport or ID card on the day of your visit.
Ticket Price: €241 per person
Alhambra and Generalife: Fast-Track Private Tour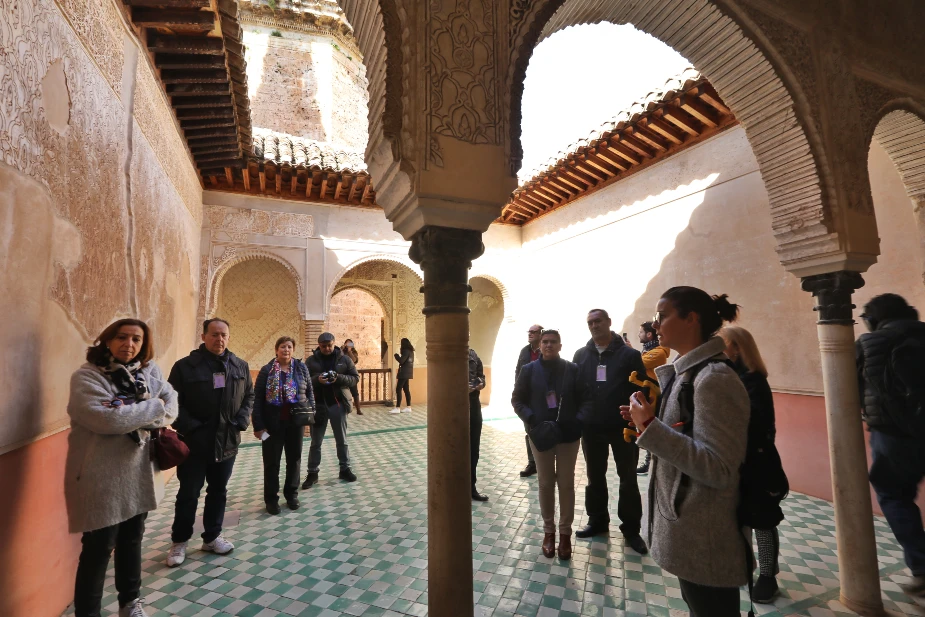 Take this private guided tour of the Alhambra, one of the most famous palaces in the world.
Visit the Alcazaba, the Nasrid Palaces, and the Generalife Gardens on this three-hour private UNESCO World Heritage Site tour.
Admire the best representations of the artistic, cultural, and scientific development of Al-Andalus and learn about the history of Alhambra from your private tour guide.
Follow the paths of the sultans and monarchs who formerly resided there by visiting fascinating locations like the Patio de Los Leones or the Patio de Los Arrayanes.
With secured tickets, short lines, and no access issues, you can learn about the stories and legends of Alhambra with the help of a professional tour guide.
This tour involves walking. Wearing comfortable shoes is highly recommended.
Ticket Price: €215 per person
Alhambra, Generalife & Albaicin Private Tour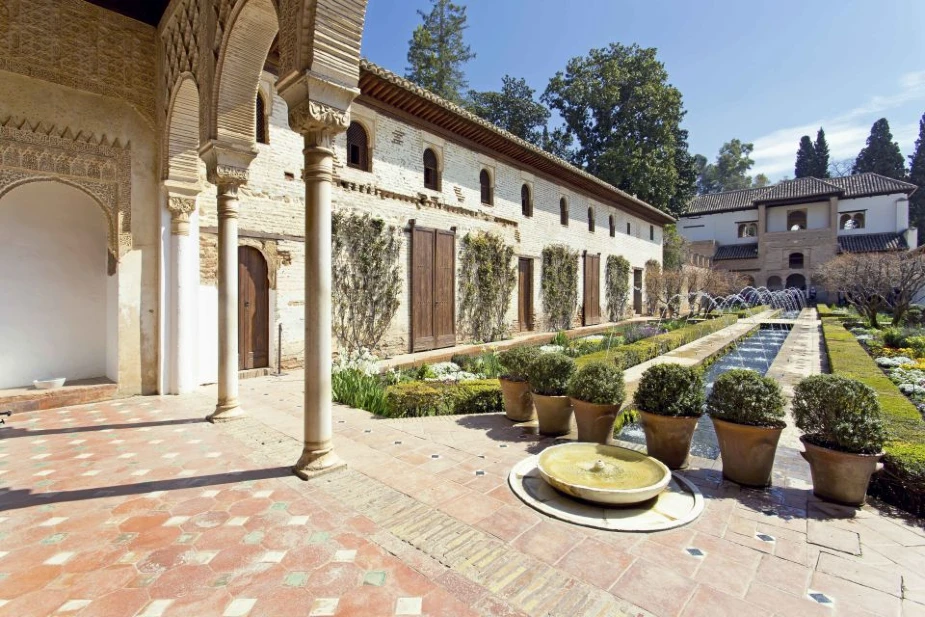 Discover the capital of the Nasrid Dynasty on a private tour of Granada's Alhambra, Nasrid Palaces, and Albaicín neighborhood.
Get stunning city views and enjoy skip-the-line access to one of Europe's finest examples of Islamic architecture.
On a fine and a half hours UNESCO World Heritage Site tour, marvel at the palaces and gardens.
The start time for the excursions is flexible; once you've booked a reservation, someone will contact you through email and let you know when you can expect to be at the Alhambra.
Ticket Price: €420 per person
Alhambra and Nasrid Palaces Private Tour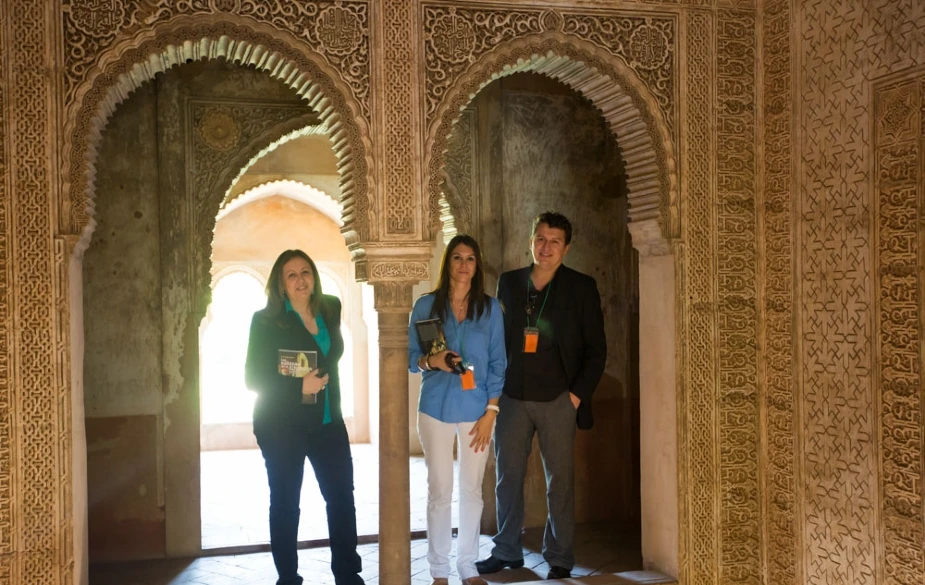 Allow yourself to be led on a sensory-rich and educational private tour of the Alhambra.
Discover an astrolabe, enjoy a classic pastry, experience perfume, examine items from the Nasrid era, or view short videos of important works produced during that time.
Explore the Alhambra Palace Complex, including the Nasrid Palaces, Alcazaba, and Generalife Gardens, and enjoy an informative tour led by a local guide.
On this private tour of the palace, see things from the daily lives of those who lived during the Nasrid era.
Skip the line and jump long queues at the monument's entrance.
Remember to carry your passport or ID card and wear comfortable shoes, as much walking is required during the tour.
Ticket Price
Adult ticket (12+ years): €390
Child ticket (3 to 11 years): €25
Infant ticket (up to 2 years): Free
From Málaga: Alhambra and Albaicin Private Full-Day Tour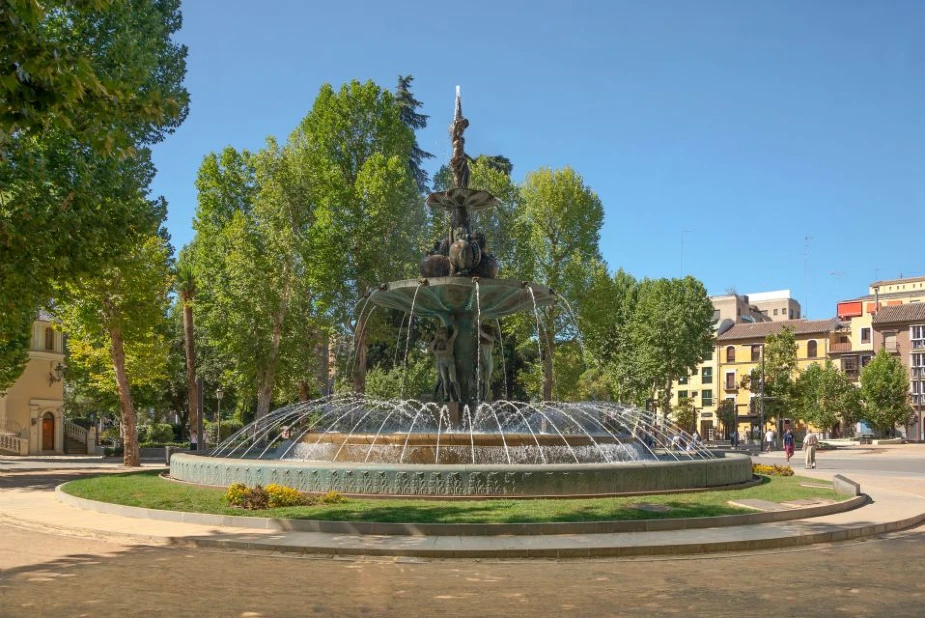 On this private day tour from Malaga, explore the Alhambra Fort and the old Albaicin Quarter.
Discover the King's tomb, the historic Moorish market, the enchanting Albaicin, and the UNESCO-listed Alhambra castle.
Learn about the construction of the stronghold and how it served the Nasrid emirs of Spain in the 13th and 14th centuries.
Admire the Moorish architecture in the Albaicin neighborhood and find homes built as the residences of the Nasrid aristocracy in the 14th and 15th centuries.
Discover everything there is to know about this significant area and its environs.
Ticket Price: €960 for two people
---
---
Recommended Reading
1. Alhambra tours from Seville
Importance of a private tour
Opting for a private tour of Alhambra offers several benefits that can enhance your experience of this magnificent site. Here are some advantages of choosing a private tour:
Personalized attention: With a private tour, you receive personalized attention from your guide. They can cater to your specific interests, answer your questions in detail, and provide a more customized experience based on your preferences.
Flexibility and customization: Private tours allow flexibility in designing your itinerary. You can focus on particular areas of the Alhambra that interest you the most, spend more time exploring specific sections, or even combine your visit with other attractions in Granada.
In-depth knowledge: Private tour guides are typically highly knowledgeable about Alhambra's history, architecture, and significance. They can provide detailed explanations, share interesting anecdotes, and offer a deeper understanding of the site's cultural and historical context.
Skip-the-line access: Private tours often include skip-the-line access to the Alhambra, allowing you to bypass the long queues and save time. This is especially beneficial during peak tourist seasons when the site can get crowded.
Exclusive access: Some private tours may provide access to areas not open to the general public. This could include special rooms, hidden corners, or restricted sections of the Alhambra, offering a more exclusive and intimate experience.
Intimate group size: Private tours are typically conducted in smaller or one-on-one groups, ensuring a more personal and comfortable experience. You can interact with your guide more freely, ask questions easily, and have a more engaging conversation throughout the tour.
Relaxed pace: Private tours generally allow for a more relaxed pace of exploration. You can take your time to admire the intricate details, capture photos, and absorb the beauty of the Alhambra without feeling rushed.
Insider tips and recommendations: Your private guide can provide insider tips and suggestions for nearby attractions, local restaurants, and other hidden gems in Granada. They can help you maximize your visit beyond just the Alhambra itself.
Overall convenience: Booking a private tour can simplify your visit logistics. The tour operator can arrange transportation, provide the necessary tickets, and handle any other organizational aspects, allowing you to focus solely on enjoying your experience.
Important: Here are just a few incredible sights to see at the Alhambra.
How to maximize your private tour experience
To maximize your private tour experience of Alhambra, one of the most stunning architectural wonders in Spain, consider the following tips:
Plan and book a private tour: Booking a private tour in advance will provide you with personalized attention and flexibility. You will receive a knowledgeable guide catering to your interests and pace.
Time your visit wisely: Alhambra can get crowded, especially during peak tourist seasons. To avoid the crowds, consider visiting early in the morning or later in the afternoon. This will allow you to enjoy the site with fewer people, enhancing your overall experience.
Research and learn about Alhambra beforehand: Familiarize yourself with the history, architecture, and significance of Alhambra before your visit. This will help you appreciate the intricate details and understand the importance of different areas within the complex.
Allocate ample time: Alhambra is vast and contains numerous palaces, gardens, and courtyards. Allocate enough time to explore the entire complex at a relaxed pace. Plan and book your tour for at least half a day or even a full day, depending on your level of interest.
Take your time to admire the details: Alhambra is renowned for its intricate architectural details, exquisite tilework, and stunning gardens. Slow down, observe the craftsmanship, and appreciate the beauty surrounding you. Pay attention to the interplay of light and shadows, delicate carvings, and the peaceful ambiance of the gardens.
Explore beyond the main areas: While the Nasrid Palaces and Generalife Gardens are the highlights, Alhambra has hidden gems waiting to be discovered. Your private guide can help you explore lesser-known areas and share lesser-known stories, adding a unique dimension to your experience.
Be respectful of the site: Alhambra is a UNESCO World Heritage Site and a cultural treasure. Show respect for the site by following the rules and regulations, such as not touching the walls or artifacts and avoiding excessive noise. This will contribute to the preservation of Alhambra for future generations.
Enjoy the views: Alhambra offers breathtaking views of Granada and the surrounding landscape. Take the time to soak in the panoramic vistas from vantage points like the Alcazaba fortress or the Partal Gardens. The views provide a different perspective and add to the overall beauty of the experience.
Sources
# Alhambraprivatetour.com
# Visitacity.com
# Tripadvisor.com

The travel specialists at TheBetterVacation.com use only high-quality sources while researching & writing their articles. We make every attempt to keep our content current, reliable and trustworthy.