Liberia in Africa, the once beautiful and tourist friendly country is now trying to get back to normalcy. After being torn apart by the civil war, the peace accord of 1996 has brought in some stability in the region. Thanks to the peace solo tourists, couples and families with kids have started holidaying in Liberia, Africa.
While there is a bit of war left in the remote regions of the country, Liberia can still make a great holiday destination thanks to its picturesque landscapes, friendly and hospitable people and amazing rainforests. This article will help you with the best places to see and stay in Liberia –
Liberia in Africa has a lot to offer to its tourists, starting with the Sapo National Park. The Sapo National park is home to huge African elephants, leopards, zebras, Liberian mongooses, African fish eagles, African golden cats, African civets, and Liberia's national symbol…the Pygmy hippopotamus. Sinoe River and Putu Mountains surround Sapo National Park from all sides.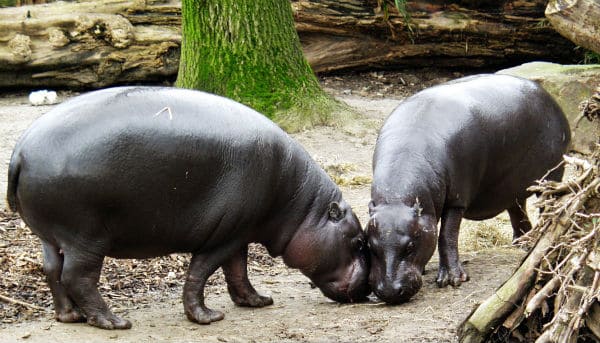 National Museum of Liberia is in the capital city of Monrovia, and displays cultural artifacts and other historical items depicting Liberia's heritage. If you are a visitor with any interest in African culture, this becomes a must visit. The city of Monrovia itself can keep you busy for a week.
If you have time you should also visit Firestone Plantation – the World's largest rubber plantation. Firestone plantation is just 65 kms from the capital city of Monrovia.
If you want to explore untouched African beaches, look no further than Robertsport. If you surf, do try out this beach because it has three surfing points – Fisherman's Point, Cotton Trees and Cassava Point.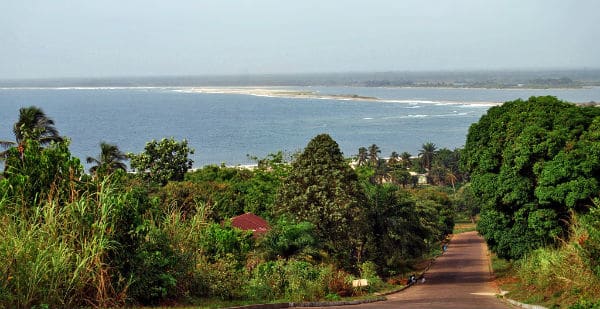 Best hotels to stay in Liberia, Africa
If you are traveling to Liberia for business or a family vacation, we recommend five top hotels for a safe and sound stay. After all, it is better to pay more and be safe than be sorry later. These hotels are suitable for all kinds of travelers – families with kids, couples, solo and for business travelers.
Hotel #1 – The Cape Hotel, Monrovia
If you are looking for world-class hospitality, comfort and cuisine look no further than The Cape Hotel, Liberia. Businessmen who have stayed at this hotel have rated it the best when it came to friendly atmosphere and cleanliness. The restaurant too is diverse with a large enough menu to keep things exciting for long stays. At the Cape Hotel in Monrovia, besides the staff, the management is very responsive as well. The Internet is free and strong signals reach your room. The breakfast buffet is excellent with a wide variety for all kinds of palate. More about The Cape Hotel, Monrovia.
Address of The Cape Hotel: Mamba Point, UN Drive, Monrovia 1000, Liberia
The Cape Hotel is best for: Families and couples, business travelers, solo travelers
Room Tips: Rooms in the back building tend to be smaller, rooms in the top floor have better view.
Hotel #2 – Royal Grand Hotel, Monrovia
At the Royal Grand Hotel, the staff takes pride in what they do and render the best possible service. The rooms are clean and comfortable and there is a lot of choice when it comes to food. The breakfast buffet has found a special mention in many business traveler's reviews. There is a beautifully decorated Thai/Japanese restaurant on the 4th floor, which provides enough variety for longer stays at the hotel. The Royal Grand in Monrovia also comes with a coffee shop. If you are a vegetarian, you may end up complaining because a few vegetarian travelers have found fault with vegetarian food spread. If you are a smoker, you may not get a smoking room – to smoke you may have to get out of the hotel. More about Royal Grand Hotel.
Address of Royal Grand Hotel: 15th Street Sinkor | Tubman Boulevard, Monrovia, Liberia
Royal Grand Hotel is best for: Families traveling together, Business travelers, and solo travelers
Room Tips: Get a room on the first floor for the best WIFI experience, If you prefer better views over better WIFI, go for the third floor
Africa is a continent best enjoyed with the whole family. Take a look at the best family holidays in South Africa
Hotel #3 – Mamba Point Hotel, Monrovia
The business and family travelers who have stayed at Mamba Point Hotel in Monrovia have always sung praises. The rooms are comfortable and clean which is what one can ask for. The Internet is free and fast, and signal reaches all the rooms equally. As for food, the terrace restaurant in Mamba Point Hotel is excellent and even if you are bored you have the choice of walking to the two other restaurants just outside of the hotel. There is cable TV in each room. More about Mamba Point Hotel, Monrovia.
Address of Mamba Point Hotel: UN Drive, Monrovia, Liberia
Mamba Point Hotel is best for: Business & solo travelers
Room Tips: Rooms in the front come with an ocean view, ask for a top floor for a complete view of the beach and the ocean.
Hotel #4 – Bella Casa Hotel & Suites, Monrovia
The location is the best thing about the Bella Casa Hotel – it is situated on the Sinkor Street, the main street in Monrovia. If you request in advance, this hotel provides airport transfers (for a fee) which makes it very convenient. The rooms are large and clean and the hotel staff cater to all kinds of customer whims and fancies. If your business or vacation has brought you to Liberia for a longer stay, this can be the best hotel because of its location – both the supermarket and the Golden Beach are 10 minutes' walk away. Some travelers have found the hotel to be dark, so prepare accordingly. More about Bella Casa Hotel.
Address of Bella Casa Hotel & Suites: 2nd Street Sinkor, Monrovia 1000, Liberia
Bella Casa Hotel & Suites is best for: Families, business travelers and solo travelers
Room Tips: Rooms in the back of the hotel tend to be quieter, for longer stays it helps to pay extra and get a better category room.
The best part of Africa is wildlife safaris. Check out the Best African Safaris
Hotel #5 – Atlantis Beach Hotel, Monrovia
At the Atlantis Beach Hotel, the rooms are large and comfortable. Each room comes with a good, private WIFI connection which makes life of business travelers easy. Most balconies come with a view of the ocean. Food at this hotel is great with plenty of choices, and the fact that the restaurant overlooks the ocean makes it more appealing. For business travelers, who tend to stay longer the gym comes in handy. If you need to speak to the hotel owners, you can find them at the bar every evening listening to their customers and fixing things around. More about Atlantis Beach Hotel.
Address of Atlantis Beach Hotel: UN Drive, Mamba Point, Monrovia, Liberia
Atlantis Beach Hotel is best for: Families, business and solo travelers
Room Tips: If ocean view rooms are available go for it, ask for a room in the higher floors if you need more sunlight