Who doesn't want to have a nice little holiday in the City of Lights. OK, so do you call it the Capital of Romance? By all means because Paris is the capital of romance – be it for straight folks, gays or lesbians.
Though, there is something unique about Paris, which makes being a gay pair or a gay single in Paris a bit of a challenge. We intend to come in and help you in experiencing the right holiday in Paris – as a gay single or as a gay pair.
A little about the French
French are not known to easily start conversations with strangers. In fact, even when their conversations are more humor/wit than being around a topic. The French are also more withdrawn – for example, they won't show the enthusiasm an American will show on meeting you, or won't get as personal as an Indian will get. All of these French characteristics make meeting gay partners in Paris bit of a challenge. But then, what is life without a nice little challenge.
Yet, Paris loves Gays
But you need not worry, the folks of Paris love gays so much that they even have a major gay district called Marais. What started small in the 1980s, has now blossomed into heaven for the LGBT community, with 50% of all LGBT businesses (pubs, restaurants, bars, meeting joints etc) being in Marais. Marais has adorable, narrow streets lined up with really old history. You can check out the gay shopping joints or the numerous gay-friendly restaurants sprung up in the last couple of decades.
If you aren't yet convinced that Holidays for gay pairs and singles in Paris can be fun, allow us to try again.
If you are a single or a pair planning a gay vacation in Paris, don't plan it for August. The folks of Paris take their year's longest vacations in August, and that's why rest of the folks stay away from Paris during this period. In fact, if you do land up you will find even the most popular of the gay pubs, bars, restaurants empty.
Important places for gays to visit in Paris
# 1. Gay Memorial in Paris
The entrance of Hotel de Ville is a very important place for the gay movement. In the year 1750, a gay couple was burned and left to die in front of the hotel. According to the records, they were the last gay couple to be punished for homosexuality in the whole country. We think you don't need to be a gay to pay your respects to this couple in love. So, while you are on your Paris holiday check out the intersection of Rue Montorgueil and Rue Bachaumont – the place where a memorial has been built for this gay couple.
# 2. Penis-shaped Baked Goods
You may be in Paris as a gay single or as a gay pair, either ways it makes sense to try out a bakery called Legay Choc. Run by two brothers, one straight and another gay, this bakery is popular amongst the gays in Paris because it sells penis shaped baked goods. Their lunch time sandwiches are also popular, so land up early to avoid the queue.
# 3. Public Urinals – The Earliest Gay Meeting Points
In the 1830s, many public urinals were installed in and around Paris. Eventually this became the meeting place for the gays in Paris. With time the police came to know and started arresting the gay men from public urinals citing the reason as indecent exposure. As of today only one such urinal exists at Boulevard Arago in the 13th arrondissement, Paris. As a practicing gay, you need to check out this historic place where the initial brothers-in-arms found love.
# 4. Oldest gay bar in Marais
Marais is the gay heaven of Paris. It has been so since the late 70s. In 1978 the first gay bar opened up in Marais but had to be shut down. As of today the oldest existing bar is Duplex, at Rue Michel le Comte, which opened in 1980. Duplex doesn't have music at full blast and hence is also known for being a nice conversation spot.
Five best gay bars in Paris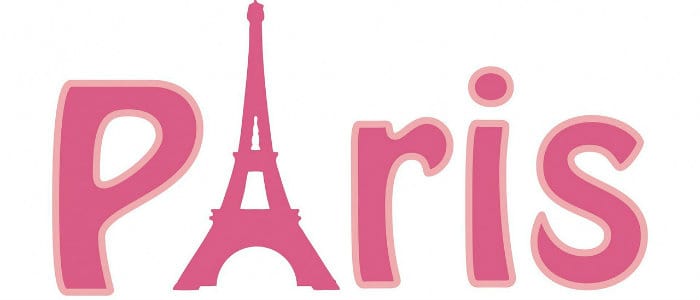 Les Souffleurs
This is a nice little gay bar in the center of the gay district of Marais. Though it is in bang in the middle it is difficult to spot, so open a map if required. The music is great and the décor is also subtle, not to mention great food.
Le Spyce Bar
The Le Spyce Bar is young at heart, and maybe that is why they decided not have an air condition installed. So be ready to really sweat it out. The crowd gets excited and it is a young, happy place so don't miss it.
Banana Café
Banana café is a popular joint which gets the young locals and the tourists who didn't quite like being in the center of Marais. Situated in the neighbourhood called Les Halles, the Banana café is a must visit.
FreeDJ
This gay bar is a bit claustrophobic, so if you think you won't be ale to take it…stay away. If you can survive the closed space, this can be good choice for spending the whole night parting with gay friends.
Le CUD Bar
If you start the party late and end late, this gay bar is just right for you. When the other bars are closing down, the Le CUD bar opens up. If you want to see Le CUD in top form, visit it after 2 am.
Tip: The gay in Paris (if they are French) can be difficult to flirt with. Showing that you are interested in a person too directly will be construed as being too easy. So take your time. Also, you need to know that your style of flirting will be the best style anywhere. So stick to it. Our best wishes for a great holiday in Paris.