Da Nang is laid back port city in Vietnam, which in recent times has become a popular destination for food lovers. The city itself has very good sightseeing, but is more popular for its restaurants and food tours where you can taste the best of Vietnamese cuisine.
Da Nang has been changing its landscape. It is no longer the quite small town it used to be – if you stroll along the Han riverfront you will find modern hotels, apartments and restaurants emerging. With the city growing and with many tourists landing here for "food holidays" all is well for people of Da Nang. The city also has a good night life, which you can follow up with after your culinary tour to experience the local flavor is over.
There are various Da Nang food tour parties, you just need to identify one and decide to go on the food tour. The cost of the food tour can be anywhere from USD 25 to USD 100, depending on the luxury you prefer.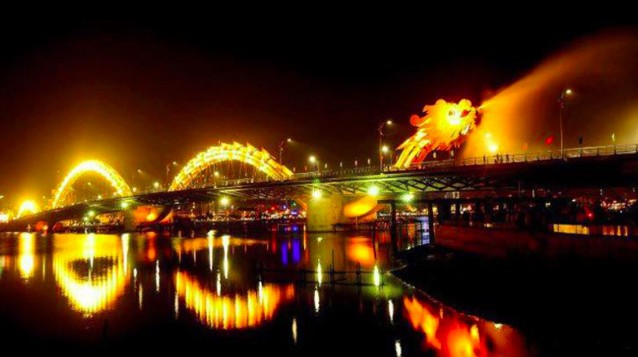 You don't have to worry if your kids or elders will love the Vietnamese Cuisine for over the years the food tour organizers have understood what the tourists prefer. If you or your kids have any allergies you can inform them in advance and the tour operators take care of the rest. These tours can be organized on foot or in a car or van, so take your pick.
During your food tour you will also learn about Vietnam and it's varied history and culture. You will also understand the importance of family meals in Vietnamese culture, especially in the 3 regions of Vietnam (North, Center, South).
Note: If you are in Da Nang, don't miss crossing the Dragon Bridge when the dragon breathes fire.
Restaurants in Da Nang
The Keys Café, Limoncello, TiPi Speak English Café
Things to do in Da Nang
Lady Buddha, The Marble Mountains, Non Nuoc Beach, Son Tra Mountain (Monkey Mountain), Dragon Bridge, My Son Sanctuary, Ba Na Cable Car, My Khe Beach