You must speak to the Faralda Crane Hotel and see if they have an all inclusive package which you can book right away. We are sure you have never stayed in such a crazy hotel ever so book now and have a never before holiday with your family.
Crane hotel, which is built into the framework of a historic crane in Amsterdam's dockland North, has three suites, which you can choose from. The suites are spread over two levels with enviable interiors. There are coco-beds, an espresso machine, welcome bottle of wine and a mini bar as well. The rooms are comfortable and also provide great view of the most liberal city in the world.
If you are afraid of heights please don't book Faralda Crane Hotel because though it is a very safe hotel, you may feel scared looking down. For those that don't have a problem with heights, happy stunning 360 degree views. In fact, when it is windy you may wake up to a different view because the crane may have turned while you were sleeping.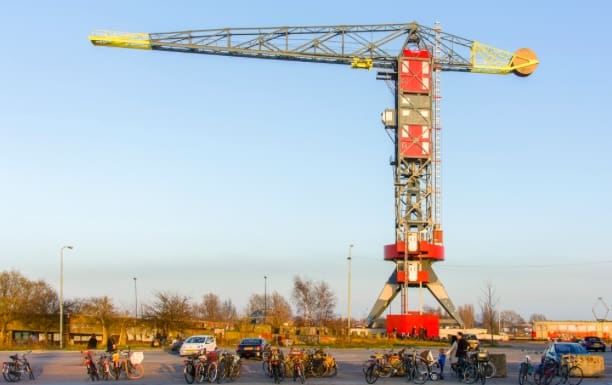 Travellers who have stayed at this Crane hotel have liked the location – there are nice restaurants nearby and if you want to go to the center of Amsterdam just take the ferry.
Faralda Crane Hotel's contact details:
Address: A‪NDSM-Plein 78, 1033 WB Amsterdam, The Netherlands‬
Mobile Number: 00 31 20 760 6161